Michaela Conlin's Height
5ft 9 (175.3 cm)
American Actress, best known for playing Angela in TV series Bones. In one episode her character described herself as "5'8", 135lbs".

Photos by PR Photos
You May Be Interested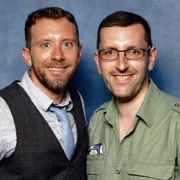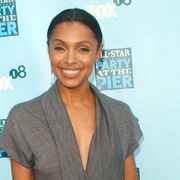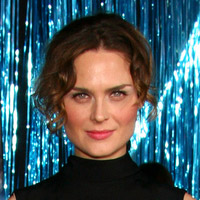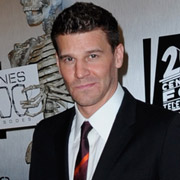 Add a Comment
24 comments
Average Guess (10 Votes)
5ft 9.22in (175.8cm)
Iman Ahmad
said on 7/Sep/19
I Guess She Is 175,3 cm Barefoot , She Is 175,3 cm Flat , A Lovely Woman ,
Chris Junior Hernandez 1990
said on 16/Jul/19
Rob, maybe its because Emily is shorter than 5'8?

Editor Rob
I'm not sure she looks 5ft 7.5, but at times 7.75 is arguable for her.
Junior Hernandez 1990
said on 29/Jun/19
Rob, but you may rule out 5'9 1/2 for Michaela right?

Editor Rob
I wouldn't have guessed as tall as that range.
Junior Hernandez 1990
said on 27/Jun/19
Rob, this picture will convince you is the best comparable one their footwear and standing line can be seem a proper facing each other
Click Here
it its 4cm between them in this picture and shes easily over 1.5" taller than Emily if she willing to stand straight. You can see Emily standing fully straight and Michaela look to have little more rooms for standing better. I have long suspect Michaela a solid 5'9 3/4 and there is no way shes only 1"-1.25" taller than Emily more like closer to 2" or 1.75" on the dot. You may suspect the footwear but i can tell you honestly they're both wear under 1.75" heels and Emily shoes wasn't thin type. If Michaela stay 5'9 then Emily had a problem to be 5'7.5-5'7.75" letting alone the full 5'8.

Editor Rob
From watching the show I think 5ft 9 is ok for her, emily at 5ft 8 seems probable, but I don't know about less than that.
Junior Hernandez 1990
said on 19/May/19
Shes not less than 5'9 1/2-3/4 if Emily Deschanel was 5'8. But not as high as slc said shes 5'10 or more.
Nik
said on 20/Mar/19
Just look at that average vote!
slc
said on 17/Mar/19
Her character described herself as 5'8". That was a character. I actually knew her back in the day (before she moved to LA) and can tell you that the estimate at the top of the page is still off by an inch. She was a solid 5'10", if not a little taller. She even advertised herself at that height (5'10") in her earlier headshot CVs, one of which I still have from back when she was auditioning around town here in New York.
Junior Hernandez 1990
said on 13/Dec/18
@Nik She def downplay over an inch.
Nik
said on 4/Aug/18
It's interesting that she describes herself as being smaller!
Junior Hernandez 1990
said on 7/May/18
1.72 is absolute too low. She got to be 5'9.25" at lowest, there is 3-4cm between flat 5'8 Emily Deschanel and Michaela.
anca
said on 26/Apr/18
1.72
Junior Hernandez 1990
said on 21/Apr/18
Michaela is not shorter than 5'9.25" listed models/singer like Taylor Swift, Gigi Hadid and Kendall Jenner. The three girls is probably not over 5'9 compare if had a chance compare to Michaela. I would throw 1/4 more at my estimate.
Rampage(-_-_-)Clover
said on 5/Apr/18
5ft8 looks too low for her
Junior
said on 14/Aug/17
Solid 5'9 women.
S.J.H
said on 13/Oct/16
Emily Deschanel is probably 5'7.5 not 5'8 and so 5'9 is right for michaela conlin
Just
said on 12/Jul/15
@ Allie, Michaela can't be just 174 cm, because she's a lot taller than Emily Deschanel who's listed at 174 cm.
Click Here
Rob, this article says Michaela is nearly 5'10
Click Here
("Would you believe the actress used to slouch to hide her nearly-5'10" frame?")
That could explain a lot.
[Editor Rob: about 5ft 9 is probably a reasonable shout for her.]
Allie
said on 17/Jun/15
Given her pictures with Zoey, I'd say either this or 174. Weird though she'd downgrade her self by at least half an inch and other sites have her at 172 cause she's not Kloss, Thurman or Janssen tall. None the less, she's above average.
Sam
said on 2/Jan/14
She's quite easy on the eyes to me...Also nice height and from my area. Michaela's the only thing that gets me through watching Bones with my wife, a show I'm not a fan of.
Just
said on 31/Dec/13
In "Bones" the main character (Temperence) is supposed to be taller than Angela. They can do a lot with camera angles. But in real life she's clearly taller than Emily Deschanel who is listed as 5'8"5, so Michaela is taller than 5'8"5.
Click Here
Click Here
Click Here
Click Here
She's at least 5'9.
AJ
said on 25/Dec/13
I think she's a strong a 5'8" but watching bones she's definetly not 5'9"
D. Ray Morton
said on 19/Feb/11
"The 5-foot-10 Michaela exercises three times a week. Her exercise program consists of Pilates, doing cardio on the treadmill or elliptical for 30 minutes and lifting weights..."
5'7.37
said on 20/Jan/11
I think 5'9.5 could be more accurate, Emily and Michaela can look almost the same height sometimes, so a 2" difference could be out of place, yet I guess the produces make Bones look taller than real life Deschanel, I still remember how ridiculously high heels Bones wore in Angela and Jack's failed first wedding attempt, she looked even a tad taller than 6'1 Boreanaz.
Kate
said on 30/Dec/10
she does look 1.5-2in taller than emily deschnel
D. Ray Morton
said on 30/Oct/10
Thanks for upgrading, but... 5'10". I'm tellin' ya...