Emily Mortimer's Height
5ft 7 ½ (171.5 cm)
British actress best known for roles in movies like Shutter Island, Mary Poppins Returns, Hugo, Match Point, The Pink Panther, Harry Brown, Dear Frankie and TV show The Newsroom.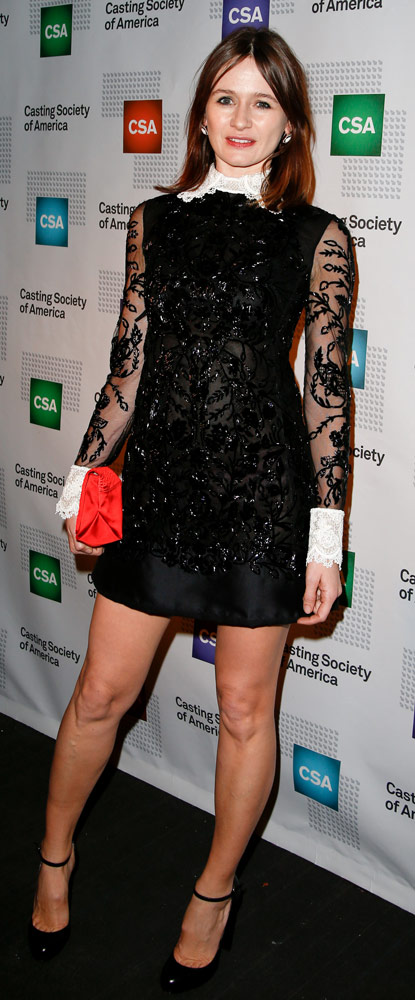 Photo by Debby Wong/BigStock.com
Add a Comment
19 comments
Average Guess (4 Votes)
5ft 7.38in (171.1cm)
Sinclair
said on 13/Aug/20
I believe Emily Mortimer could be 5'7.5" or even less. This wonderful actress has always struck me as more 5'7" range than 5'8" range. Even when she wore heels in The Steve Martin Pink Panther movies, I don't recall her edging out Martin, she didn't even seem much taller than Andy Garcia when she had her heels on.
Nik Ashton
said on 21/Dec/19
I would love to see a photograph of Emily and my good self!
Iman Ahmad
said on 5/Sep/19
I Guess She Is 171 cm Flat and Barefoot , She Is 171 cm Barefoot , But No More Than This , A Lovely Woman ,
Junior Hernandez 1990
said on 28/Mar/19
171cm close to 5'7 1/2.
mark
said on 25/Apr/15
she looks beautiful and tall
sixfooter
said on 5/Feb/15
She looks very tall in The Newsroom
Arch Stanton
said on 22/Mar/14
Rob can you add Match Point?
Arch Stanton
said on 22/Mar/14
Yeah about right. looks about 2 inches shorter than Jon Rhys Meyers in Match Point.
tk
said on 20/Oct/11
She looks as tall as Jonathan Rhys Meyers in Match Point.
sophie
said on 20/Aug/08
i saw her in pink panther with Steve Martin... i didn't think he was like 6' so I thought Emily was much smaller, but if he is 6' then she's a good 5'8". In the movie she was almost as tall as him in heels.
Chris
said on 31/Jul/07
Looks more like 5'7" alongside Alessandro Nivola:
Click Here
glenn
said on 26/Jul/07
its on a disc.thanks for reminding me.remind me again in 2 weeks.please.im broke now,but by then ill print at least 100 pics off a disc.
sam
said on 25/Jul/07
Is there a photo coming, Glenn?
glenn
said on 15/Jun/07
got her a few months ago.hmm.cant gauge height on women with heels.she was 5-7 to 5-9.i know that doesnt help much.
Jess
said on 13/Jun/07
cluedin: "she's like a bird. a tall skinny bird".
LOL. I thought Emily was 5'7, but I think 5'8-5'9 is about right.
cluedin
said on 11/Sep/06
just walked right past her and kate bosworth coming out of the marc jacobs show. she might be slightly taller than this, could be 5'9. she's like a bird. a tall skinny bird.
Lizsa
said on 17/Mar/06
On match point she appeared at least an inch shorter with heels compared to jonathan rhys myers. so my guess is 5ft 7in
Anonymous
said on 30/Jan/06
I could only find this tiny pic of Emily and Hilary Swank together, but she does tower quite a bit over Hilary.
http://img300.imageshack.us/img300/2155/mortimer3rn.jpg
mcfan
said on 14/Sep/05
I don't think this woman is over 5'8. She looks no taller than this.