Eric Wareheim's Height
6ft 6 (198.1 cm)
American actor and comedian known for comedy duo Tim & Eric and playing Arnold in Master of None. In 2009 he described himself as a
"6'6'' man"
, and in 2015 a
"6'7'' man"
.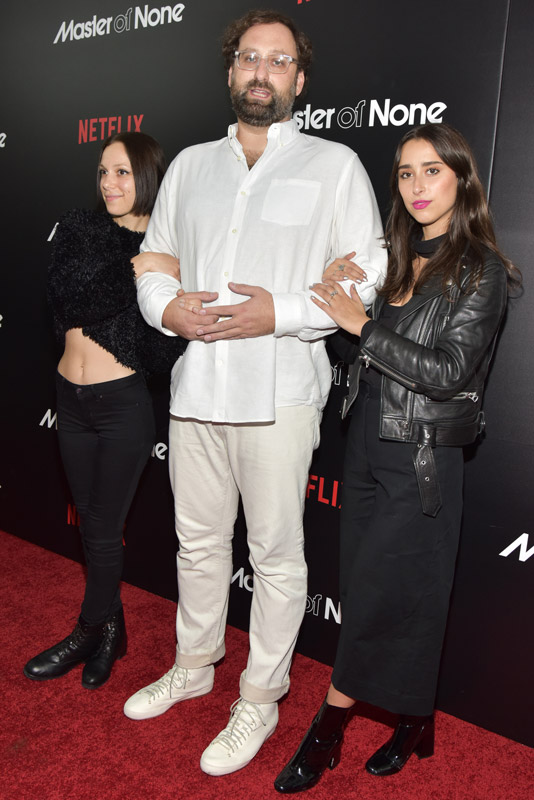 Photos by PR Photos
You May Be Interested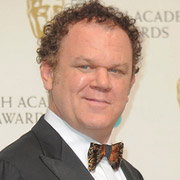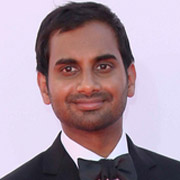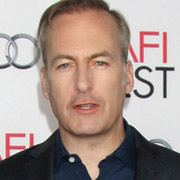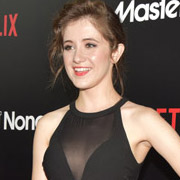 Add a Comment
27 comments
Average Guess (23 Votes)
6ft 6.14in (198.5cm)
MaskDeMasque
said on 21/Dec/20
6'6. Looks huge in Tim and Eric. Rob, can you add Tim Heidecker? He looks about 3 inches shorter than John C Reily so 5'10.5 is fair.
Rampage(-_-_-)Clover
said on 10/Jul/19
A bit over 6ft6 is possible (w/h 6ft7 out of bed)
Junior Hernandez 1990
said on 21/Mar/19
Would be interested to see Owen Benjamin and Bo Burham both standing next to Eric.
Mickie
said on 6/Feb/19
@Canson - Yeah I think 6'6" flat is a fair height for Warehiem. 6'7" only in shoes.
Canson
said on 5/Feb/19
@Mickie: he actually is one of the more legit 6'6" looking people on this site. But I wouldn't rule out a hair under at a low since others are also overlisted here. But Def not 6'7" barefoot
Mickie
said on 4/Feb/19
I don't think he's over this. At times can look a bit less. An aging John C. Riley (who was at best 6'1.5" in his prime, and maybe more like 6'1.25") is probably 6'1" at best today. Next to Eric, there's a solid difference but there's no chance it's half a foot:
Click Here
Eric could be the full 6'6", but I can't rule out a 6'5" and change. I'm fine with 6'6" for him but not more.
David Kinsella
said on 27/Jan/19
It's funny because before I knew how tall he was I assumed Tim was just shorter than average. Only when I learned how tall Eric is did I realize that Tim is actually a taller than average, but a 6' 6" is gonna make most guys look short. lol.
Canson
said on 4/Nov/18
Rob may have him slightly underlisted. I actually would vote for an upgrade to 6'6.25 as He looks closer in height with some 6'6.5 guys and He gives off a taller impression than some of the other listed 6'6 guys here. Could be a combination of some being overlisted (likely) plus him being a bit stronger and being heavy may alter the perception
Dream(5'9.5")
said on 23/Aug/18
@Junior
Eric Wareheim did have a movie with Jeff Goldblum. I couldn't find any scenes of them.
Also, Eric did make Will Arnett look 6'1" at best.
Junior Hernandez 1990
said on 16/Aug/18
Eric Wareheim a true 6'6 but also claim 6'7. Anything from 198.1-198.8cm is possible.
Dream(5'9.5")
said on 23/Jun/18
Nah, he could be over 6'6". I don't think he stands with good posture. Also, I don't think he's proportionally built well.
Nik
said on 23/May/18
Under 6'6"!
Dream(5'9.5")
said on 20/May/18
Maybe a bit over 6'6."
Junior Hernandez
said on 6/Feb/18
Eric Wareheim is definitely taller than the arrogant Owen Benjamin who were 6'7 wannabe but look nothing over 6'5.5" with honest 6'5-6'5 1/4 Bo Burnham. 6'6 1/4 like Carmelo Anthony is possible for Wareheim.
Deal
said on 17/Oct/17
I'd say Eric is roughly 6'6", which is my own height. No less than 6'5". Both of those girls come to his shoulders, which they would if they are of average height - say 5'6", and both wearing a short heel.
Leandro
said on 22/Aug/17
He is 6'6.5 I think, Tim Heidecker is like 5'11, not 6'.
S.J.H
said on 11/Jul/17
Is Mark Burnham taller or Eric?
JKubek
said on 27/Jun/17
I am a big fan of Tim and Eric and I think that Eric is 6ft 5.5in to 6ft 6.25in and Tim is about 5ft 10.75in to 5ft 11.5in guessing by seeing a couple dozen pictures with other people. Now both of these guys are early 40s so it is quite possible that the two have someone lost some centimeters since the two do not seem like the fit type. I think Tim doesn't wear thick soles but people like Will Forte would since he is 5ft 9in. So I think Eric has lost 0.25in to 0.5in and Tim has lost 0.5in to 0.75in.
ast
said on 22/Jun/17
Theres NO way he's 6'6. To me, Aziz Ansari looks at least 5'8 next to him.
Nik
said on 22/May/17
I doubt he is this tall!
Sam
said on 19/May/17
Tim Heidecker could be around 5'10.5", he looks around 1.5 inches over Will Forte and about 3 inches shorter than John C. Reilly. At times with Eric, I think he could like 7 inches shorter but at times more like 8 so IMO he's somewhere in the strong 5'10" zone.
Paul
said on 18/May/17
Nice to see him get a page. He's definitely a bit hard to judge because he doesn't often appear with other tall people, but he is obviously a big guy so I think it's accurate.
I agree with MaskDeMasque, I don't buy Tim as 6'.
He doesn't look that height with John C. Reilly:
Click Here
Or with Will Forte:
Click Here
I think 177-179 cm range for Tim is likely.
Matthew Robinson
said on 18/May/17
Didn't get quite a 6'6" feel from him in The Comedy, he didn't come off as this tall.
MaskDeMasque
said on 17/May/17
He looks very tall on Awesome Show. How about adding Tim as well, Rob? He gets listed as 6 foot but i think that's quite off the mark. He looks more 5'9.5-5'10 range in the show.
James B
said on 17/May/17
Rob he must be a very happy man with those 2 women next to him in the PR photo :-)
Editor Rob: he doesn't look that happy...I think he's just realised he's bitten off more than he can chew! 😯

Lee168cm
said on 17/May/17
How tall would that make the two women in the photo with him if he's 6'6" considering they are in flats?
Sam
said on 16/May/17
It makes for a good sight gag with him being over a foot taller than Aziz.
Click Here
I'd say he's nothing over 6'6" though when compared to Will Forte, John C. Reilly or Jon Hamm (Hamm's head being closer makes him relatively look bigger though):
Click Here
Click Here
Click Here
This is a page all about Eric's height:
Click Here