John C Reilly's Height
6ft 1 ½ (186.7 cm)
American actor, best known for appearing in films such as Boogie Nights, Wreck-It Ralph, Step Brothers, The Aviator, Kong: Skull Island, Magnolia, Guardians of the Galaxy, Chicago and Cyrus. His agency listed him as 6ft 1, his character in Magnolia described himself as 6ft 2 and 180 pounds and in an NY Times he mentioned
"I'm 6-foot-2, but you'd find me approachable, I hope"
. On a Wired video he said
"Six One and a Half"
.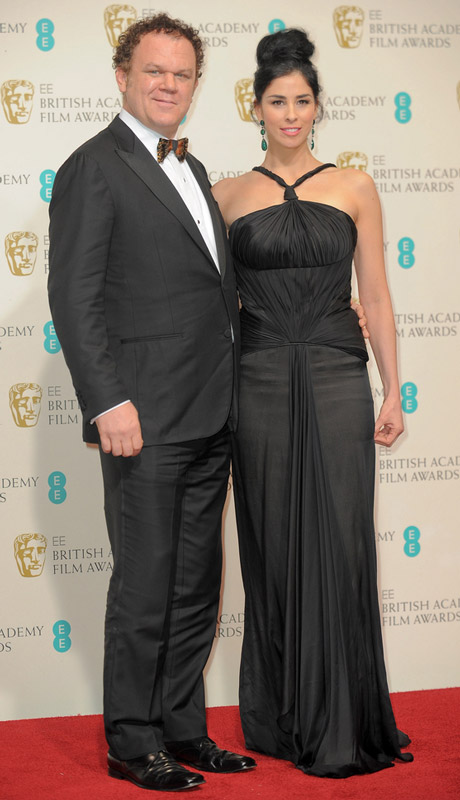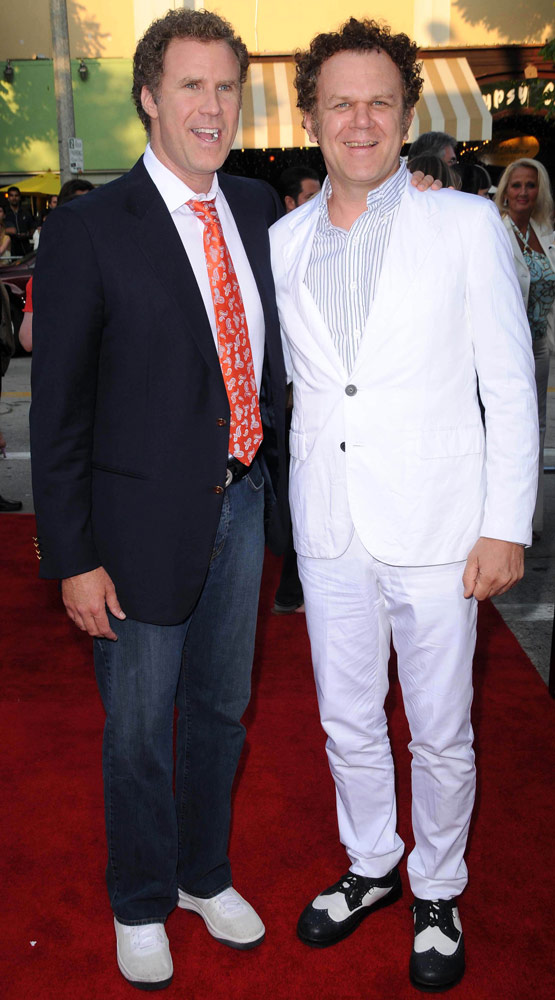 Six-Two, but I used to say Six One and a Half so it sounded like I wasn't too tall on my resume.
You May Be Interested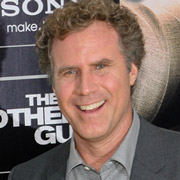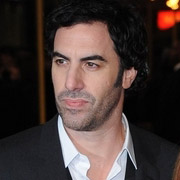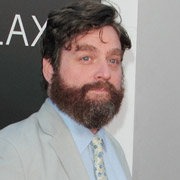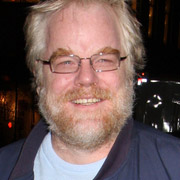 Add a Comment
121 comments
Average Guess (41 Votes)
6ft 1.64in (187cm)
Jtm
said on 1/Dec/20
If anything the 6'1.5 could be his morning height but in all fairness he wasn't shorter than Samuel Jackson in hard eight
Pat m
said on 29/Nov/20
6ft2 prime is possible, down to 6ft1.5 today
simon L
said on 26/Nov/20
Rob, check this out.
Click Here
he claims "6'2, used to claim 6'1.5 so that I wouldn't seem too tall."

Editor Rob
2 years ago he'd mentioned
1.5
on one of those videos, so it's interesting he said he was dropping half inch...
it has happened with some guys lowering their height on resumes before, or simply dropping a fraction.
TheDon1528
said on 24/Sep/20
around 6'1.5" maybe a tad under
Jam Cherry
said on 26/Jun/20
He's anywhere in the 186.5-187 cm range
Rampage(-_-_-)Clover
said on 29/Apr/20
Weak 6ft2 isn't impossible
Charles D Spar
said on 30/Mar/20
Was just watching "magnolia" and looked about 3.5" over 5'9" w.h. Macy, so I'd say 6'0.5" barefoot, hence 6'1.5" in shoes, therefore the 6'2" roundup...
Celebheights 6'1.5"
said on 2/Feb/20
He appeared to be no taller than 6'1" in the movie "What's Eating Gilbert Grape?". In some scenes, he didn't even tower over his co-star, Johnny Depp.
FrankR1
said on 20/May/19
Many of John C. Reilly's co-stars make him look towering, particularly Mark Wahlberg in 'Boogie Nights'. Reilly was a strong 6'2" (peak).
Junior Hernandez 1990
said on 5/Mar/19
Shorter than 187cm Hiddleston and people pretend he is 6'1.75"? Lol
Click Here
:
Rampage(-_-_-)Clover
said on 10/Feb/19
He does look 187cm a lot…
Monkey knees
said on 11/Jan/19
6ft 2in 20 years ago. 6ft 1.75in now. Tall guy.
Michael 5'10", 178 cm
said on 9/Jan/19
Eh, you might want to look at that listing again, Rob. I watched the first GoTG again recently and he looked taller than Chris Pratt, so either he's 6'2 or Chris is shorter than listed.
berta
said on 26/Nov/18
nice to see he claimed this height. He really never looks shorter than that. I actually thought he was 187,5 range.
James G.
said on 22/Nov/18
6'1.75"
Celebheights 6'1.5"
said on 20/Nov/18
Out of bed: 189.2 CM
Before bed: 186.7-.8 CM
SD172
said on 19/Nov/18
In this video
Click Here
@6:16 'six one and a half(*2) and Sarah Silverman says he looks 6'2...

Editor Rob
Yeah I saw that, I think it's another example of somebody who has rounded off their real height from 6ft 1.5 to 2 on occasions.
He looks like a guy who actually measured 6ft 1.5.
Junior Hernandez 1990
said on 8/May/18
Rob, John had lose a half now look 0.75" lower than 6'1.75" Tom Hiddleston.
Click Here
:
Micky
said on 2/May/18
I'd say closer to 6'1" than 6'2". But perhaps over a flat 6'1"... 186 cm
Rampage(-_-_-)Clover
said on 18/Mar/18
Anything between 6ft1-2 is fine since he's claimed both
Faza
said on 3/Mar/18
Have you seen the movie terri the young actor jacob wysocki is pretty tall but very heavy thought he was 6ft1-2 originally but was under o reilly so maybe he is the 6ft range.
His height is not listed anywhere
Sonnyblack
said on 20/Oct/17
6'1 flat.
Celebheights 6'1.5
said on 17/Oct/17
He really didn't look too much shorter than Will Ferrell, and he looks just barely shorter than Tom Hiddleston in most photos. 6'1 1/2" is a good listing for him.
Rampage(-_-_-)Clover
said on 6/Oct/17
berta, if Ferrell is 190cm then that range is definitely arguable. Other times though he's looked more 186cm. The current mark is a safe bet I think
berta
said on 6/Oct/17
still think this dude can be strong 187 guy. I wonder i guardians of the galaxy why he looked atleast half inch taller than chris pratt? If i remeber right. He Cant be that tall maybe the shoe difference was big and they are pretty mutch the same height just 1-3 mm apart
Monkey knees
said on 30/Jul/17
6'1.25. At least an inch shorter than Ferrell.
Realist
said on 20/Jul/17
He is definitely not taller than Samuel L. Jackson by no more than 0 to 1 cm.
Matthew Robinson
said on 18/May/17
He certainly looks shorter than this listing in the photo above. I wonder if 186 cm could be the mark he may measure though.
Rampage(-_-_-)Clover
said on 10/Apr/17
One thing he definitely isn't is 180lbs. He's gotta be at least 30lbs heavier than that today
Editor Rob: sometimes our resume weights are slightly outdated...after all, I am a mere 159 pounds on my imdb page, which is only 20 pounds off 😈
Rampage(-_-_-)Clover
said on 10/Apr/17
I think this mark is more than fair. He's been referred as both 6ft1 and 6ft2 in the past...and can look either
berta
said on 9/Apr/17
i think this guy could be very close to 188 either 1/4 ore full half inch taller than listed.
jtm
said on 21/Mar/17
What height does he claim?
Editor Rob: it was on his agency page, but I had a look and found a quote for him.
grizz
said on 18/Mar/17
It's weird that he wanted to downgrade his height. Men usually inflate their real weight so that they appear more muscular and bigger. For instance, Ed Skrein claims 200lbs even though he's nowhere near that mark given his physique. Or Willis claiming 205 lbs even though he's around 180lbs nowadays at best. Or Henry Cavill listed at mind-boggling 220 lbs for 1st Man of Steel!
mtttrrr
said on 4/Feb/17
He's 6'2, thanks also to his head.
Dmeyer
said on 29/Oct/16
Nearer 6 ft 1,25in in person didnt stike me at 6 ft 1,5 in person , anywere 6 ft 1-1,5 not 6'2
josh jeffords
said on 23/Oct/16
Havent seen him much since he went cheasy comedy but back in his movie days he looked 6 1 up to a weak 6 2 on screen in sneakers.
He did look bigger than pratt who I always say is way under his claim, he made bacon look 5 7 and 145.
Always appears a tall and heavy man doubt he could make 180 to save his life he is easy 220-240 at 6 1-2.
Animus
said on 15/Sep/16
@MrTBlack
There is no way he was as light as 170 lbs in Boogie Nights. I'd say at least 185, maybe 190-195. That's not that big for a guy between 6'1" and 6'2". I'm 187 lbs in the morning at 6'0" (evening height) and I don't look particularly big.
Celebheights 6'1.75
said on 8/Mar/16
How tall does this actor look by John C. Reilly?
Click Here
He has no listed height anywhere. I thought that he was 6'3" up until I saw him by John C. Reilly.
Editor Rob: probably not much over 6ft
Rampage(-_-_-)Clover
said on 27/Jan/16
Could look 6ft2 in Gangs Of New York.
MrTBlack
said on 2/Dec/15
@James
He was about 170 in boogie nights but probably 210-230 today. Has looked 6'1-6'1.5" most the time.
Sam
said on 29/Jun/15
Also his head looks to be on the larger side which tends to make you look shorter for some people. I would have guessed more 185cm-186cm, but he could be 187cm.
Sam
said on 29/Jun/15
His height claim doesn't sound that much of a stretch but dude is definitely more than 180 lbs - that's probably a little on the lighter side for someone his height.
Celebheights 6'1.5"-6'2"
said on 9/Mar/15
His proportions make him appear bigger than he actually is. If you look closely, he's no more than 185-190 pounds.
Dmeyer
said on 2/Mar/15
Easy 210 in person and was closer to 6'1-1.25 in person
James
said on 26/Feb/15
180 pounds? Yeah right
cole
said on 24/Feb/15
Dudes, it's a sci-fi film. The real life John C Reilly is never "at least 1 inch taller than Chris Pratt".
horacle
said on 17/Nov/14
indeed looks at least 1 inch taller than Pratt in Gurdians of the galaxy.
Hypado
said on 15/Nov/14
Yes, He did look taller than Chris Pratt in Gurdians of the galaxy.
Rampage(-_-_-)Clover
said on 31/Oct/14
Character dialogue should really mean sweet FA...no offense
Arch Stanton
said on 3/Oct/14
He could look 6'2" next to Gleeson and DiCaprio granted though. He looked big in River Wild with Bacon. Overall I think Rob's on the money with 6'1.5". He's a very underrated actor I think as film actors come but I believe those who've worked with in the film industry consider him top notch. He's actually an accomplished stage actor too and appeared with PS Hoffman a few times in NYC. I'd argue that he's lost out on a lot of leading roles because of his looks. As an actor he's more talented than most of the handsome leading men in Hollywood.
Arch Stanton
said on 2/Oct/14
Of course there's a case for a 194cm, peak Neeson, but at the beginning of Gangs Reilly really didn't even look near 6'2" next to Neeson.
Arch Stanton
said on 2/Oct/14
I don't know Sam, in Gangs of New York at times he looked a good 3 inches shorter than Neeson.
Sam
said on 8/Sep/14
Finally saw Guardians and one height thing I noticed was that John C. Reilly actually seemed to edge out Pratt for some reason in their scenes together. Reilly is a guy who can seem just a strong 6'1" then in some roles suddenly looks rather huge...like in Gangs of New York, he looked 6'2" if not more next to Brendan Gleeson & Leo DiCaprio.
184.9 on a bad day
said on 31/Aug/14
He looks pretty similar with Chris Pratt.
pippo
said on 27/Jul/14
I met him in Italy. He is a little taller than me (5.10) then he is 6 feet tall
Sam
said on 24/Jun/14
Sorry, that's too difficult to judge height from since Hill's so much closer to the camera. A better shot for comparison...
Click Here
Arch Stanton
said on 12/Feb/14
Rob can you add Chicago, Hard Eight and Cyrus? He was nominated for an Oscar for Chicago. He's been in a lot of memorable films of course. I first saw him in the Days of Thunder and I remember him in River Wild in the cinema in about '93 I think.
Arch Stanton
said on 11/Feb/14
Claims 6 ft 2 and 180 lbs in Magnolia. That worth a mention above?
[Editor Rob: I'll mention that and the agency 6ft 1 ]
Rampage(-_-_-)Clover
said on 19/Dec/13
Liam Neeson 6ft4/193cm
Brendan Gleeson 6ft2/188cm
Jim Broadbent 6ft1.75/187cm
John C. Reilly 6ft1.5/187cm
Daniel Day Lewis 6ft1.5/187cm
Leonardo DiCaprio 5ft11.25/181cm
Sam
said on 19/Nov/13
If you see him in Gangs of New York, he looks as listed, only a couple inches or so shorter than Liam Neeson and similar or a little taller than Daniel Day-Lewis and Brendan Gleeson, also a solid couple of inches over Leo DiCaprio.
Blaze
said on 22/Sep/13
will is 190cm, all you guys need to get over it.
JCR is 187cm
cole
said on 31/Jul/13
I think 186-187 cm is fair for John, although his agency listed him 185 cm, and 189-190 cm for Will Ferrell.
Rampage(-_-_-)Clover
said on 24/Jul/13
Will Ferrell - 6"2.75"(190cm)
John C. Reilly - 6"1.5"(187cm)
Mooplefoo
said on 11/Jun/13
I'm gonna say 6'0 1/2 he's not a ton taller then mark Wahlberg who cant be more then 5'8.
Hew
said on 5/Dec/12
Not over 6'1 I think, can look 6ft at times also.
Dmeyer
said on 8/Nov/12
Near 2 in on me 6'1-1.5 covers him
MaskDeMasque
said on 10/Aug/12
6'1 and looks it. ferrel is 6'2.5 max.
matt678
said on 8/Aug/12
looks about 6 foot 2 next to will ferrel
Pimp 6 feet 7 inches
said on 27/Dec/11
He is exactly 6 1
dmeyer
said on 8/Dec/11
about 1.5-2 in taller than me in person i have seen him a lot so 186-187cm fits him
[Editor Rob: I just checked and an agency who represents him has him down as 6ft 1 flat...

although he can look between 6ft 1 and 2, maybe his hair adds to the height a bit more?]
LAN Jiao
said on 18/Oct/11
reil is only 6inch on 5'5.75-5'6 jonah hill. he is 6'0 even.
DejaVu
said on 30/Sep/11
Lowest he can be is 186cm.
Hansen
said on 24/Aug/11
rampage,
cooper nowadays had on suspicious looking elevator shoe, thats why he look tall.. while walking with 6ft2 ryan reynolds he even look only 6ft0.5 with much advantage shoe. ed helms looks taller by body physics. trust me he is no taller than 5ft11.5 josh lucas , cooper and lucas could be same height.
Rampage(-_-_-)Clover
said on 14/Jul/11
Your wrong about Helms, Cranberries. If you watch The Hangover you'll notice he's about 1in under Bradley Cooper who is 6ft1(185cm)
Cranberries (18m, 192cm dinnertime)
said on 3/Jul/11
6'2" max. Usually having a broad and robust frame has the effect of making you look shorter, but not in Reilly's case. Looks just under 6'2"; Ed Helms is also closer to 5'10.5" than 6'0", so that explains the height disparity in Cedar Rapids.
Rampage(-_-_-)Clover
said on 24/Jun/11
Looked an inch shorter than Ferrell who most would consider to be maybe 1cm below 6ft3. I think this guy is 6ft1.75 and because of his broad frame, can pull of looking taller than 6ft2.
wowo
said on 5/Jun/11
I saw him at Wholefood in Pasadena with two really cute kids who didn't look anything like him couple years ago. He was a big guy. He could be taller than 6 2, but I didn't pay attention to what kinda shoes he was wearing.
knox Harrington
said on 3/Jun/11
I met him in Santa Monica and we were eyeball to eyeball and I'm 6'5".
Rampage(-_-_-)Clover
said on 29/May/11
6ft1.5-6ft2 range...about an inch shorter than Will Ferrell
Mohammed
said on 23/May/11
Looks 6'1 next to will ferell.
James
said on 22/May/11
186cm i think
Luke
said on 30/Apr/11
There's a scene in Magnolia where he states his height as 6'2" to an automated dating service. He does look it.
Rampage(-_-_-)Clover
said on 9/Apr/11
I'm thinking 6"2(188cm) now...he didn't appear that much shorter than Will Ferrell
RICHARD
said on 2/Apr/11
WOW...this guy looked gigantic,to me,in Cedar Rapids,even next to Ed Helms(6'0).I thought he was at least 6'3...guess not.
Bill
said on 31/Mar/11
In a scene from Cedar Rapids he looks an inch shorter than 6'1 Kurtwood Smith
JAK
said on 9/Nov/10
On Check It Out! with Dr. Steve Brule he always seems to be taller than the people around him. In fact on that show a lot of visual gags are based on him being a big guy.
Hugh 190cm
said on 10/Jun/09
'He also wrote an autobiography called 'I'm 6'3 tall'
Haha that's a good one. Could be 6ft2 but not so sure if he's taller.
jf
said on 10/May/09
John C Reilly is an admirable 6'3" if not more. I wouldn't accept anything shorter than 6'2.5". 6'1.5" is way too little credit. He stands nearly toe-to-toe with taller stars Will Ferrell and Sascha Baron Cohen in his films. He also towered over all comers in Boogie Nights. He also wrote an autobiography called "I'm 6'3" tall". OK that part is a lie but the dude is TALL.
yoyo
said on 21/Feb/09
looks a strong 6ft1. 187 could consider.
Clay
said on 9/Feb/09
6'1.5. He was freakin' hilarious in Stepbrothers.
T.J.
said on 8/Feb/09
yeah rob, 6'2" for sure. very close to will farrels 6'3" in step brothers
Waqas
said on 25/Jan/09
6'1.5" seems correct, or even 6'2' cause in step brother he looked a little shorter than Will Ferrel maybe an inch or a half inch difference.
Anonymous
said on 17/Jan/09
he's a definate 6'2
Anonymous
said on 4/Jan/09
6'2 for sure
Lenad
said on 18/Dec/08
6'1 looks closer to the truth but he is still a tall guy.
Hugh
said on 15/Oct/08
Ferrell could be over 6ft3.
Daii
said on 14/Aug/08
He is tall in Anger Management and Casualties Of War, close to 6'2 sounds bang on.
Kev
said on 17/Jul/08
Yeah I watched Leno as well and Reilly didn't look significantly taller than Jay Leno. 6'3 Will Ferrell towered over Jay Leno a few days ago when he was on his show so I doubt Reilly is the 6'2 he claims. I would say he's 6'1.
LV
said on 17/Jul/08
He was just on The Tonight Show with Jay Leno tonight and was talking about how cramped he was on his recent plane trip and he said he was 6'2".
Clark
said on 16/May/08
Glenn, you could have said he would make a great Lex Luthor, but then Gene Hackman is a better actor....never mind mr. reilly even though you are the Bizarro version.
glenn
said on 25/Apr/08
he is a nice fake.
Hugh
said on 24/Apr/08
I thought he was pretty cool in person. He's 6ft2 for sure. Time for an upgrade!
Yaspaa
said on 22/Mar/08
Maybe he doesn't like people he doesn't know,Maybe he is impotent,maybe he had just found out that his bird cheated on him and yes maybe he is a dick,who know's.
Hugh
said on 18/Mar/08
6ft2 is is height. He's got very broad shoulders which make him look shorter.
He was EXACTLY one inch shorter than 6ft3 Will Ferrell.
dmeyer
said on 29/Jan/08
he didnt stike me as over 6'1
glenn
said on 28/Jan/08
and a dick.
nate
said on 27/Jan/08
6 ft 1.5 seems right. hes a tall guy.
Dennis
said on 14/Aug/07
Click Here
There isn't much difference in height between him and Will Ferrell.
Drew
said on 30/May/07
Described as 6'2" in Magnolia. He could be 188cm in the morning of course.
dmeyer
said on 10/May/07
we both had 1.25 dress shoes and he didnt seem more than 2 in on me but i could be mistakin fron 0.5 in but he looked about 6'1 no less he might be 6'2 out of bed and 6'1 to 6'1.25 at night
dmeyer
said on 9/May/07
rob is 6'1 possible since he looked 6'1 in person but he didnt look more
[Editor Rob: at night? maybe, in lot of pics he looks in that 6ft 1-1.5 range, you could maybe argue that easier than his own claim 6ft 2, did you have similar shoes...]
dmeyer
said on 20/Mar/07
he walked by me 3 times and alsostood by some people i know he seems to be in the 6 ft 1 to 6 ft 1.5 zone he is between 185 to 187 cm he dosnt force posture like hanks he seemed 2 inches or so taller than me he is form 185.42 to 186.69 cm 6'1 to 6'1.5he had normal 1.25 low cut dress shoes i doubt shorter than 6'1 and as tall as 6'2 so 6'1.5 is close enaugh
dmeyer
said on 18/Mar/07
after looking at getty images he can look 2 in shorter than ferrel but ferrell has bigger footwear or floor advantage but in similar shoes the differance is more 3 to 4 cm i think he could be 6'1.25 like 186 cm but can very well be 6'1.5 weak 187 so he is 186 187 range also he dosnt force posture
dmeyer
said on 18/Mar/07
dicaprio might have wear lifts in aviator to hit 6'1 so looked alomost the same as reily he did look 1.5 shorter than ferrel so 187 no more i might work soon with john i'll try to take a look
dmeyer
said on 15/Jan/07
thanks rob 6'1.5 is closer to the mark
Anonymous
said on 21/Sep/06
looks 2-3 inches shorter than will ferell, i reckon he is 6ft1 at best.
Joseph
said on 4/Aug/06
He was on Conan yesterday and was at least 2 inches shorter than him
Anonymous
said on 29/Mar/06
I stood right next to him at a White Stripes show in September, 2005, and I swear to all of you that he is my height of 5'10".
D. Ray Morton
said on 9/Dec/05
Looked 6'2" or 6'3" in person (at the Streetcar previews last March). Definitely taller than 6'. Big mutha. Huge noggin, too.
GO
said on 8/Dec/05
I Liek saw him in gangs of new york and he was liek 4 inches shorter than Liam Neeson at a view. Maybe it was just the view but I think he is liek 6' or 6'1"
Anonymous
said on 6/Oct/05
dicaprio looks the same height in aviator so leo can mlook 6 foot 2 sometimes