Ethan Suplee's Height
6ft ¾ in (184.8 cm)
American actor, best known for playing Randy Hickey on TV series My Name is Earl, Frankie Stechino in Boy Meets World and for roles in films American History X, Road Trip, Evolution, The Butterfly Effect and Without a Paddle.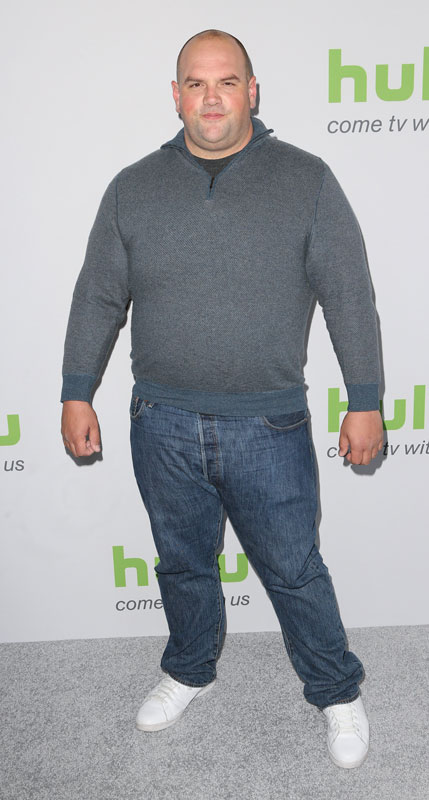 Photos by PR Photos
You May Be Interested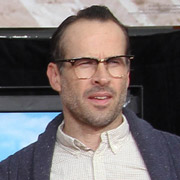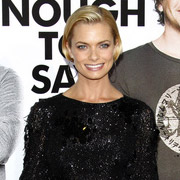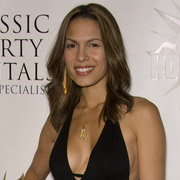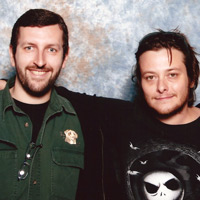 Add a Comment
40 comments
Average Guess (15 Votes)
6ft 0.6in (184.4cm)
TheDon91
said on 14/Jan/21
6'0 1/2
Chris Junior Hernandez 1990
said on 11/Nov/20
Jason Lee is straight full inch taller than Ethan.
berta
said on 22/Jul/20
he looks 2-2,5 cm under 187 jason lee in my name is eartl. this is perfect listing 184,5-185
mark thompson
said on 19/Jul/20
he looked shorter when he was skinny but he looks really big now that he's ripped
Patrick1.76
said on 30/Jun/20
Rob, maybe update his photo to pay credit to his transformation. Just an idea of mine.

Editor Rob
I slowly go through pages and update things, I'll eventually add an updated one in the future if it is available in the site I use for photos.
Nik
said on 22/Jun/18
I like his name! He looks tall!
Junior Hernandez 1990
said on 21/Jun/18
At worse 6'0 1/2 compare to Jason Lee.
berta
said on 14/Mar/18
this listing seems very good
Smiles03
said on 25/Jan/18
He kinda looks a little like James ganlfni a bit in the picture
berta
said on 19/Sep/17
i agree with S.J.H that there is about 2 cm beetween them this guy could be 1/4 under this listing. On the show it can look like 3 cm but i think lee have a slight edge in the shoes if i remember right.
S.J.H
said on 17/Jan/17
No. Ethan suplee always look 2cm shorter than jason lee. About 6'1 is right or at least 6'0.75 and jason lee legit 6'1.5
roy
said on 8/Nov/16
He can't be 6'1 if Jason Lee is 6'1. Watch my name is Earl and Ethan is always an inch or two shorter. 6 foot at the most.
Ted89
said on 24/Jun/16
2 inches shorter than Jason Lee in My Name is Earl. Jason is probably something between 184 and 187 cm. Ethan is probably between 180 and 183
Rampage(-_-_-)Clover
said on 11/Dec/14
A solid 6ft1 guy and most likely near 6ft2 out of bed
Rampage(-_-_-)Clover
said on 31/Aug/13
He was taller than both Ed Norton and Stacey Keach in American History X by a noticeable amount.
Similiar to Jason Lee on My Name is Earl.
"Ethan Suplee's height is 6ft 1.25in (186cm)"
He's listed 6ft2 and 6ft3, which he is probably close to in shoes like any legit 6ft1er.
Silent d
said on 5/Dec/11
He looked huge in american history x. Maybe it was the fat suit but he looked 186cm. 185cm is right on.
LAN Jiao
said on 6/Oct/11
ethan suplee look 2inch shorter than 6'1 T.J Miller in Unstoppable. i would't rule him 5'11, he did't look over 6ft as well. could be 5'11.5 in reality.
Rampage(-_-_-)Clover
said on 3/Jun/11
A good inch taller than 6ft Edward Norton...
SAK
said on 25/Mar/11
RampageClover 190.8cm says on 2/Aug/10
Height: 6ft1.5in(187cm)
-----------------------------------------------------------
He cannot be 187cm, because he is slightly shorter then co-star Jason Lee(187cm). I would put him @ 185cm morning, 184cm evening.
tim
said on 18/Apr/09
yeah he is about 2 inchs shorter than lee on my name is earl. however on mallrats i beleive he was about an inch taller. this guy must have lost a bit of height. in american history x he was reasonably tall and looked as though he was taller than norton, though norton is very thin and hunched and is dwarfed by suplee's massively obese presence.
George
said on 2/Mar/09
Anyone watch John Q? This guy looked about the same height as Denzel Washington, and at times I thought he looked shorter. I can believe 6' max for Ethan.
Todd
said on 6/Jan/09
I agree with Joe jason lee looks bout 1 inch taller in my name is earl and mallrats
Joe
said on 4/Jul/08
6'0".5 at most. Jason Lee has 1+ inch on him on both Mallrats and My Name is Earl.
dmeyer
said on 26/Nov/07
i agree he does look smaller than 6'1.5 lee
dmeyer
said on 6/Mar/07
in some movies looks 6'2 +
dmeyer
said on 18/Dec/06
looks 3 inches taller than denzel in remember the titans in a kitchen scene
Anonymous
said on 11/Nov/06
looks 5ft11 next to jason lee on my name is earl. Perhaps he was 6ft1 when he was about 170lbs, however even that is doubtful.
thelasttiger
said on 12/Oct/06
Jesus, that guy keeps getting fatter and fatter. Probably gonna die in about 10 years.
trueheight
said on 2/Sep/06
btw, that was on the set of Evolution
trueheight
said on 2/Sep/06
Click Here
proves he's at least 6. Duchovny must be slouch sitting; its kinda hard for obese ppl to slouch. guy on far left is actor Michael Ray Bower, good friend
Anonymous
said on 7/Aug/06
ok this is by far the biggest joke of all celebheights, This guy cannot be over 6 foot even , Jason lee has at least 2.5 maybe 3 inches on this guy easily in MY NAME IS EARL. Just watch episode 11 its not even close...ill take some snapshots of this. He might have poor posture but he is much shorter than jason lee.
J-Dog
said on 29/Apr/06
Hmmm is Suplee more 6'1.25" at 6'1.5" I doubt the difference would be hardly noticible at all, but footwear does come into play, and I am not sure about who is wearing the bigger heels.
don
said on 28/Apr/06
jason lee is about 2/3 of an inch taller then him...i was just watching my name is earl...lee, suplee and pressly were all standing on a bridge and even tho ethan was slouching a little..jasonlee looked about an inch+ taller...so 2/3 of an inch makes sense
[Editor Rob: I'm sure Jason wears sometimes those doc-martin type boots, maybe its possible he has 1cm more in his shoes than suplee? But yes, a lot of time he looks taller than ethan]
TheJerk
said on 14/Apr/06
hes in some scences just as tall as Jason Lee in My Name is Earl. If you study close enough he's definately at least an inch shorter. Probably an inch and half making him 6 foot even.
Some1
said on 20/Mar/06
He was very tall in "Boy Meets Worls" but when i saw him in My name is Earl he was very short..
Rae
said on 17/Mar/06
In Remember The Titans, there is a scene where Ethan Suplee and Denzel Washington are talking to each other and Ethan appears at least 1 or 2 inches taller than the 6 ft. Denzel.
Travis
said on 15/Jan/06
If you do weigh alot you do sometimes look 2-4 inches shorter. I don't know, maybe when he slouches he's 6'1.5 but standing straight 6'3"
J-Dog
said on 15/Jan/06
He seems to look 6'3" in this picture, hmmmmm.
http://www.dailyceleb.com/thumbs/tn.DC.283446.jpg
cantstop25
said on 15/Jan/06
he only looked about .5 inches taller then edward norton in American History X. Thoguh maybe it is a posture thing because He did look a lot taller then Denzel in remember the titans.
dmeyer
said on 15/Jan/06
he is way taller than denzel the guy is near 6'3"
[Editor Rob: his posture must be terrible nowadays...he really doesn't look that big on the earl show. Maybe I'll leave him 6ft 1.5 now.]