Eva Herzigova's Height
5ft 11 (180.3 cm)
Czech supermodel. She gets described 180cm by her agencies with vital stats 35-23.5-35.5.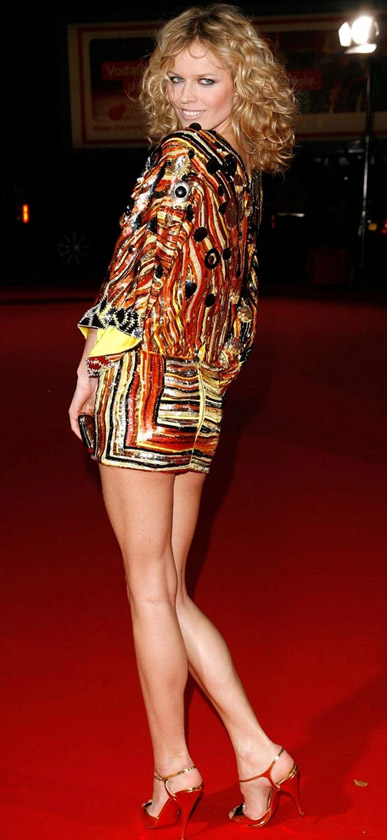 Photos by PR Photos
You May Be Interested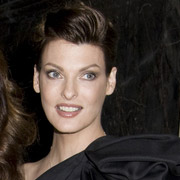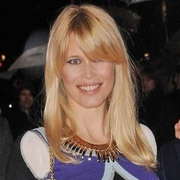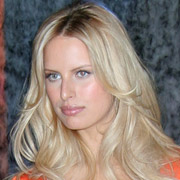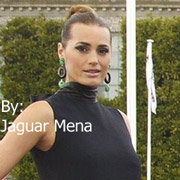 Add a Comment
32 comments
Average Guess (19 Votes)
5ft 10.91in (180.1cm)
anca
said on 22/Apr/20
1.79-1.80
HauteCouture97
said on 16/Feb/19
5'10-10.5/178-79cm.
MaryAnne
said on 25/Nov/17
Leg length is 1,12 which is longer than Uma thurman. Leggy blonde
pzogel
said on 25/Jun/17
Compared to 6'1 Federer and 6'6 Zverev she looks like a strong 5'11 here (wearing flat shoes of similar profile to the other two):
Click Here
5'11.25 might be her exact height.
M
said on 7/Aug/16
Sasa yes that's all reasonable what you wrote, but this women gained 3 inches in her middle thirties.How this can be possible? Also in my counry thre is also one woman in her late 30-ies gained 3" or 7 cm in height.
Sasha
said on 31/Jul/16
M said on 15/Jan/16
It would be good if Eva would like to discover us how she gained 3" after her 30-ties.
There are some variants. First, she could grow without special effort. The same has happened with Jodie Kidd and Jason Momoa. Second, she could stretch her spine doing some kinds of yoga or other exercises (I doubt, that she needed to increase her height from 5'8"-5'9" to 5'11", but it may be an additional effect). Third, the previous information about her height may be simply incorrect. :) For example, 5'10.5" Josh Herdman (an actor from Harry Potter movies) was listed 6'4" somewhere.
M
said on 15/Jan/16
It would be good ih Eva would lke to discover us what did she do that she gained 3" in height even after her 30-ties.
M
said on 15/Jan/16
She definatelly has grown full 3" in her 30-ties (in the 1998 till 2003 her height was on all sites like 5'9").
Allie
said on 13/Jan/16
Sometimes you shouldn't believe people who claim that they met someone and say so and so is only this height. I've had people describe me as 5'11, sometimes almost 6'0 because I have long legs and I'm kind of skinny (not too skinny) even though I'm only 5'10. Also, not a lot of people are just not good at guessing height. The comments alone on half these celeb pages prove it. You see people thinking that 3-4 inches is 5-6 inches and around an inch different is like 2 inches.
This woman on the other hand, I think she's around 5'11. Though I wouldn't be surprised if she was closer to 5'10.
M
said on 5/Jan/16
Has anybody meet her personalyly so can say she is that height for sure??.I haven't, but I can tell from picutures of her and K.Kloss, that she is 7 cm for sure, shorter the Kloss wo is 1.85m for sure.
Fray
said on 28/Dec/15
She is 5'11" - no question.
MaryAnne
said on 13/Aug/15
@M, Can you be kind to others's opinions? Dear GOD, This site is only for CELEBHEIGHTS! I recemmend you to be kind!
M
said on 21/Jul/15
@maryanne how yes no, and I am 7 feet tall.
M
said on 20/Jul/15
@maryanne only chezh are exceptions, how yes no!
M
said on 20/Jul/15
@maryanne this what you have written are child naive stories..They are tall, but not 1.80m..
maryanne
said on 17/Jun/15
Best known czech models are tall like Eva,Daniela,Karolina 5'11,Hana and Adriana 6'1,Veronika,Paulina and Petra 5'10.
M
said on 15/May/15
@Arch 1.75m is not short even for a catwalk models.
M
said on 14/May/15
For women 1.75m is not short, it is tall, because average height for women is still 1.63m as far as I know..Take the meter in your hands and look how tall really shoudl be woman who is really 1.80m, and there are very few women who are this height and taller (only female baskeball players are tall thet height and taller).
M
said on 9/Mar/15
@Arch i that case Eva is living example that is possoble to grow 2" even after 25 years and for women. Before many yeears I was seraching her height and she was very famous model in 90-ies who was listed on many sites ans 5'9" so she has for sure grown full 2 inches and even more.
Arch Stanton
said on 27/Feb/15
Not a chance of her being as low as 5 ft 9 M. In moderate heels she's a bit taller than Andrea Bocelli who Rob has at 6'1.5 I think; she'd have to be minimum 5'11 to pull that off. She looks a legit 180cm with Tico Torres who I've seen stand on stage and I reckon he's somewhere between 5 ft 5 and 5 ft 6.
M
said on 27/Feb/15
Has anybody meet her in person?? She is a tall, but honestly I don't think she is 5'11". I would say 5'9" and it was written on her moddelling agency site before many years (10-15 Years before).
Chris
said on 25/Feb/15
Her legs don't look long for her heigth
Arch Stanton
said on 25/Feb/15
Perhaps she could buy Kim Kardashian's ass from her Sue? :-)
littlesue
said on 25/Feb/15
Are her legs attached to her waist as there seems to be no bum!! lol, nice shaped legs though
Arch Stanton
said on 24/Feb/15
MaryAnne, agreed, Daniela Pestova is just insanely attractive!!!
Judd
said on 24/Feb/15
i think she maybe 5'10.5"m but nothing under it!
MaryAnne
said on 24/Feb/15
One of the most beautiful czech models but she has nothing on Daniela Pestova. Daniela is a cold-blonde beauty with a hot sexyness
Arch Stanton
said on 24/Feb/15
She had enough of short with Tico so went for a man a foot taller LOL.
Arch Stanton
said on 24/Feb/15
Rob how tall does her new man look to you if she's 5'11?
Click Here
Click Here
He's got to be 6'4"-6'5" surely! I mean look at her MASSIVE heels here and he's in flattish dress shoes and isn't even standing his best!
Click Here
[Editor Rob: he does look somewhere in that range.]
Arch Stanton
said on 24/Feb/15
I'd forgotten how hot she is!!
Arch Stanton
said on 24/Feb/15
Married for two years between 1996 and 1998 in fact!
Arch Stanton
said on 24/Feb/15
Tico Torres used to date her, and he's near 6 inches shorter LOL.