Fetty Wap's Height
6ft ¾ in (184.8 cm)
American rapper known for songs such as "Trap Queen" and "My Way". On his twitter, when asked his height he optimistically claimed to stand
"6'2"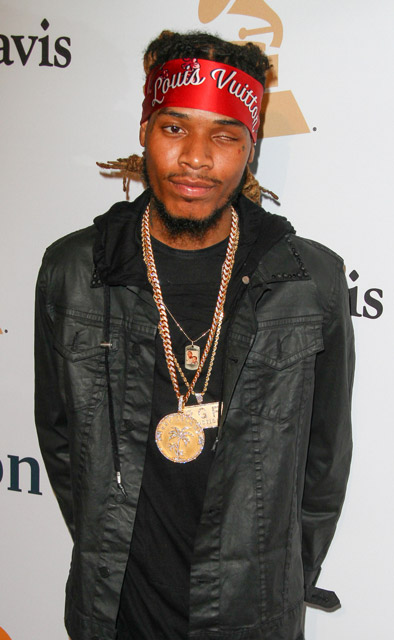 Photos by PR Photos
You May Be Interested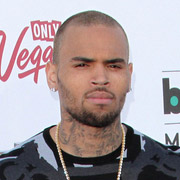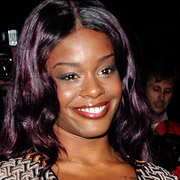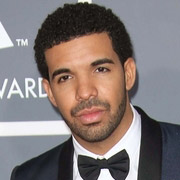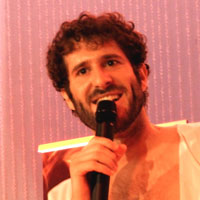 Add a Comment
30 comments
Average Guess (38 Votes)
6ft 0.97in (185.4cm)
Slim 6'1"
said on 7/Aug/20
actually 6'1" unlike amell
DP276
said on 17/Apr/20
Solid 6'1
Amir 254
said on 18/Feb/20
Fetty Wap is 6'1, so is French Montana. They're the exact same height in pics of both of them.
Rampage(-_-_-)Clover
said on 6/Apr/19
Shoes and hair easily bring him to 6ft2. At least he's not a 5ft11 guy claiming 6ft2!
Rampage(-_-_-)Clover
said on 5/Apr/18
This looks fair
Chase
said on 26/Mar/18
Rob, most people in the comments including me see 6'1 for him. You don't think for the time being he could get 6' 3/4? Seems like it would be a good middle point for him since no is arguing under 6' 1/2 for him.

Editor Rob
At times he does look near 6ft 1, other times I think under it...6ft 0.75 might be a reasonable figure for him.
Rampage(-_-_-)Clover
said on 8/Jan/18
In that photo he could probably give a 6ft4 impression!
I think 6ft1 might be more plausible.
Jaden
said on 5/Nov/17
Fetty wap is 6'1
Sandy Cowell
said on 2/Nov/17
@ Nik - It certainly does sound that way! Have you ever got your tenth into VIZ Magazine? They have a great many characters who f**t a great deal and the noise is spelt like so: phap, brap, parp and many others!
One person, bless her heart, who clearly must have been a reader, was the late Peaches Geldof. She had a dog called 'Parpy', which was shortened to 'Parp'! I think many dogs would qualify for a name like that, including your Jasmin, and cats - like the late, great Manelia, who I miss every day, pharts 'n' all! 🐈💨
Cheers Nik! 😁😆😊
Nik
said on 1/Nov/17
@ Sandy Cowell
That is a good one as phap does sound like an alternative to the word fa** that could be used in another world! I love to play about with words and names in this way, you can get some funny outcomes!
I had better give him 6'0.5" too, to sweeten him up a bit haha! He certainly isn't the 6'2" that he claims and instead I think Rob is on the money!
Cheers!
Rampage(-_-_-)Clover
said on 31/Oct/17
Might be a weak 6ft1
Sandy Cowell
said on 30/Oct/17
@ Nik and Slim 6:
If you make a spoonerism with his name, and you play around with the spelling using 'ph' instead of 'f', you get a rather jolly, not to mention slightly smelly, 'Wetty Phap'! It sounds like a wet fa**!
After having fun at the expense of Wetty's fine and upstanding name, I shall give him 6ft and half an inch!
Slim 6'
said on 29/Oct/17
Nik said on 29/Oct/17
I like his name!
******
It does sound nice!!! 👍🏻
Nik
said on 29/Oct/17
I like his name!
PD 213
said on 27/Oct/17
Looks 6'2-6'2.5 range in his earlier vids when he did not have dreadlocks. Since he started having dreadlocks, he looks about 6'1-6'1.25
Slim 6'
said on 27/Oct/17
He's definitely nearer 6'1" than 6'0" needs an update.
Slim
said on 28/Sep/17
I take that back, he may be the full 6'1.
Slim
said on 4/Sep/17
A weak 6'1", I can imagine him being head to toe with pine, Courtney and Cavill. Not sure who'd be taller by the mm.
Chase
said on 20/Jul/17
Needs an upgrade
Linda Pagan
said on 27/May/17
Wow ferry Wap is tall
BunchaBS
said on 18/Mar/17
Incorrect!! Fetty Wap is about 5'8 5'9 at max and 122 lbs. I've met him on the beach and the club. I'm 5'6 and he was a tad bit taller than me.
Editor Rob: if Fetty is 5ft 9 he'd be vying for the record for biggest height fraudster.
Realist
said on 10/Nov/16
Hes 184 and 150 lbs.
Thomas
said on 16/Feb/16
This one is spot on, he stood beside a german Rapper who is about 6ft 0.75/1 and was a tiny bit shorter.
Idk
said on 12/Feb/16
Listing looks accurate to me. Never got 6'2" impression. Has long arms
Felix
said on 11/Feb/16
6'2 seems plausible he's lanky
nathaniel
said on 19/Dec/15
6'0.5 is pretty good height for him
TJE
said on 27/Sep/15
@MD
Fetty with Ty Dolla Sign:
Click Here
Ty Dolla Sign with Wiz Khalifa(equal footwear):
Click Here
Fetty with Taylor Swift:
Click Here
MD
said on 25/Sep/15
I'd really like some photo references on him, because I haven't really seen him standing with anyone.
TJE
said on 13/Sep/15
6'0.5 is a good shout. 6'0.75 is possible as well.
Maybe I can get a pic with him one day lol.
5'11 flat in louisville
said on 5/Sep/15
What picture gave you the assumption of 6'0.5? He looks the full 6'1 he claims most of the time.
[Editor Rob: from having a look, I thought he appeared roughly 184 range, then I found him claiming 6ft 2 which I don't think he looks near.]