Azealia Banks Height
5ft 2 (157.5 cm)
American singer best known for songs like 212. She said on her twitter:
"My legs look really long and they make me look tall. Even though I'm only 5'3""
, although in 2015 said her weight and height as:
"I'm 5'2, 106 lbs"
.

Photos by PR Photos
You May Be Interested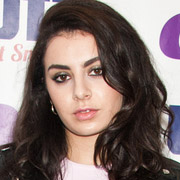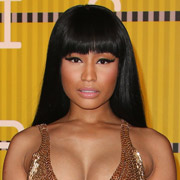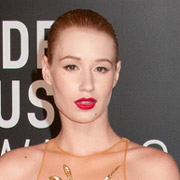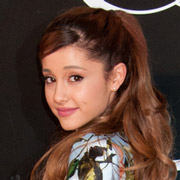 Add a Comment
12 comments
Average Guess (5 Votes)
5ft 2.45in (158.6cm)
Christian 6'5 3/8"
said on 18/Feb/19
@Mouse22
That listing was likely just a typo, where they meant to put "160" instead of "170".
Mouse22
said on 16/Feb/19
One site lists her as '5'3" or 170 cm' and writes confused conversions about others, too; many people don't know how to convert, that's one reason why there are so many wrong statements.

Editor Rob
The Internet is full of mistakes. Even I make them 😲 Although I do try to correct errors if I see them or anybody notifies me. With 12,000 odd pages there's a lot of information stored on the site. Azealia has claimed the 5ft 2 and 3, so she's somewhere around that range, hopefully nobody gives her 5ft 7!
Nik
said on 2/Aug/18
It's nice to see her honesty!
superintend
said on 9/Jun/17
damn,always thought she in 5.7 range or even higher
BilboBaggins
said on 10/Nov/16
Whenever I've seen The Daily Fail (Daily Mail) write articles about Azealia, they almost always mention that she's 5' 7" tall. Did they get that exaggerated height listing from Azealia's publicist, or from Pinocchio?? Azealia is one of those 'short torso, long legs' people, who happens to be more in the 5' 2"-to-5' 3" range. 5' 7"? Lol!
Editor Rob: Bilbo, they read unreliable sources. I just looked and found at least 4 sites calling her 5ft 7.

Nobody researches height the way Celebheights.com and it's visitors have.
Realist
said on 9/Nov/16
Wow thought she was 5'6!
BilboBaggins
said on 10/Oct/16
Rob, Angel Haze has an old profile page on the modeling agency site 'ModelMayhem', citing her height as 5' 8"! Lol, no way is she that tall, or anywhere near 5' 7"/5' 7.5" (as you mentioned). A look at her standing next to 6' Ireland Baldwin says it all. Seeing Haze next to 5' 7" Kanye West indicates Haze is about 5' 5" in reality.
MojoRollJo
said on 12/May/16
Does anybody know how tall Azealia's musical 'nemesis'/'rival'(!), rapper/singer Angel Haze, is? I don't see any page for Angel Haze on here. Haze usually looks anywhere from 5' 2"-to-5' 5" to me most of the time...
Editor Rob: she has claimed over 5ft 6, as high as 5ft 7.5 once! Of course 5ft 5-6 might be nearer.
MojoRollJo
said on 12/May/16
Gosh, she always looks much taller to me (heels or no heels)!
gorky
said on 25/Nov/15
5′ 7″!!? google please!
ksk
said on 2/Mar/14
She's 5'3 but a lot of places, including G--gle, say 5'7 which shows just how misleading her proportions are. A whole 4 inches! Wow.
abby
said on 27/Dec/12
yes this looks accurate