Fiona Bruce's Height
5ft 9 (175.3 cm)
British tv Presenter (Antiques Roadshow, BBC News etc). She commented on her height in 1999 saying,
"I was 5ft 9in tall when I was 13. I felt like a freak. I was always being taunted at school"
. On an episode of Roadshow she revealed her weight, when sitting on an Antiques weighing scale it showed her as 10 stone 4lbs (144lbs) to which she said
"For the record, 9 and a half stone!"
(133 lbs).
It takes a while to think it's fine to tower over people. I didn't like being so tall when I was younger. I was always the tallest in class, taller than all the boys and it felt a bit uncomfortable. In my 20s, I didn't mind too much, then by the time I'd got to my 30s, I actively liked it. Once I put on heels. I'm six foot.
The Express

Photos by PR Photos
You May Be Interested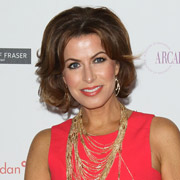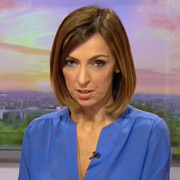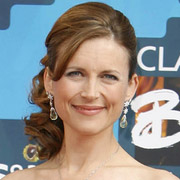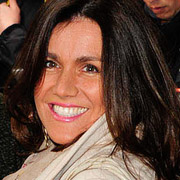 Add a Comment
18 comments
Average Guess (4 Votes)
5ft 9.88in (177.5cm)
Anthony Bennett
said on 28/Jan/21
I have actually seen her while filming at an Antique Roadshow back in 2019 in Carmarthenshire and I would say she is at least 5 ft 10 maybe 5 ft 11.
Nik
said on 21/Oct/19
I'm glad she likes her own height!
Nik
said on 19/Oct/19
It's interesting she was 5'9" when she was 13!
Nik
said on 19/Oct/19
@ Fred - I-N-T-E-R-E-S-T-I-N-G!
Nik
said on 19/Oct/19
She is cool and so is her height!
Theemail
said on 27/Jul/18
Two different sources for 5'11 an old Sunday Mail "She is 5ft 11in, but in her black leather wedged boots, which come just far enough over the knee to be risque, she's over 6ft"
Click Here
And Lancashire Life which is mostly about the very tall Beccey Barr but also includes 'At 5ft 11ins, Fiona Bruce would come a poor second'
Click Here
Aza
said on 23/Oct/16
She looks better with age. Class act.
truckeemick
said on 25/Sep/15
5'9 or 5'11 Fiona is stunning in every way.
truckeemick
said on 25/Sep/15
5'9 or 5'11 Fiona certainly is stunning in every way. she can ride in my rig anytime.
Just
said on 6/Jul/15
She said she WAS 5'9 at 13. Girls can still grow at that age. My cousin (female) was 5'10 at 13, and she's now 6'1 at 42.
Fred
said on 27/Dec/14
Fiona in high heels, will probably be at least 6ft 1 and she does seem to tower over everyone that she stands next to.
Joe Swanson
said on 8/Aug/14
Come on guys, she towers above everyone on TV programmes, male or female. A realistic height would surely be 6'2" ? You never see a man as tall, nor taller than Fiona. Be proud of your height, Fiona, many would envy you.
euphoman2
said on 1/Jun/14
Whatever height she is, she is gorgeous.
nrubsol
said on 24/Mar/14
I've just watched a PBS Leonardo da Vinci show of hers and she looks to be a minimum of 5'10" if not taller. If you look at her while interviewing specialist or just walking in public she appears quite tall. Taller than 5'9". If she was 5'9" at 13 you can bet she's taller now. I love the fact that she has a very normal feminine body. No fake implants or anorexia thinness.
Fred
said on 23/Jan/14
A two page article about Fiona Bruce, in the Mail On Sunday, on 19th January 2014, stated that she is 5ft 11 and even taller in heels.
Fred
said on 20/Jan/14
It said in a recent newspaper article that Fiona Bruce is 5ft 11 and not 5ft 9 like you say above.
Daii
said on 2/Aug/08
Shes tall and lanky, definitely close to 5'9 if not 5'9
DeanT84
said on 13/Apr/07
Yeah, I think she could have grown taller since the.