Flavor Flav's Height
5ft 6 (167.6 cm)
William Jonathan Drayton Jr. is an American rapper, actor and TV personality.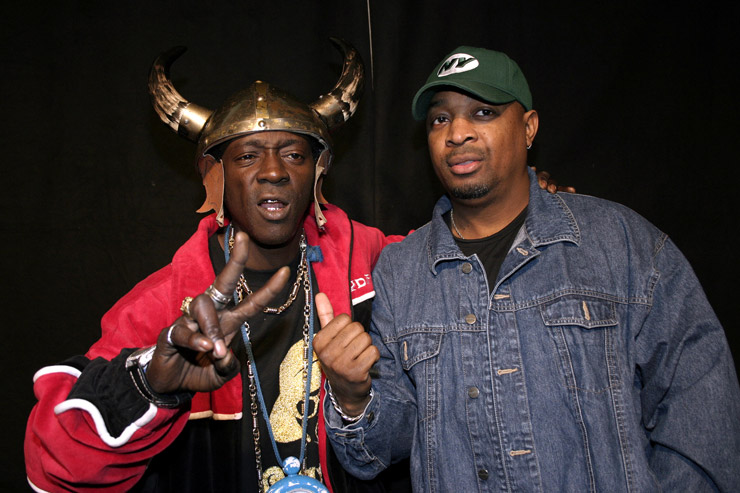 Photo by starfrenzy/BigStock.com
You May Be Interested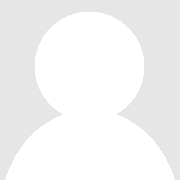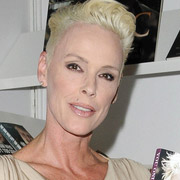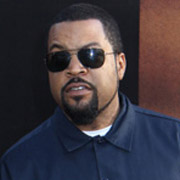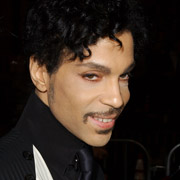 Add a Comment
54 comments
Average Guess (4 Votes)
5ft 6.25in (168.3cm)
lala
said on 21/Feb/16
I met him at a McDonald's once in 2012 and he's definitely 5'6, I'm 5'5 3/4 we are practically the same highet
noscoper
said on 10/Apr/15
he said once on his so called "reality show" he was 5'5
Brad
said on 23/Dec/13
5 seven, met him last night. Griff is the shorty. DJ Lord rules.
Ray
said on 13/Sep/13
Flav said in a howard stern show that he was 5'8...
Bouncer
said on 28/Aug/12
I think he's 5'5.5 (166 cm)
Alex-5'9
said on 10/Feb/12
I met him at super Bowl 46 and i stand at 5' 9" and the top of his head was at about my eyes so i would say he is 5' 5" to 5'6" but no taller.
lll
said on 24/Nov/11
What I don't think so lol Pac is bigger than this guy for sure
A-Bomb
said on 4/Jun/09
Another pic here Rob for you to delete
A-Bomb
said on 12/Apr/09
Ok based on what we now of Glenn's height im going back to my original call for flav of 5'5". Rob time to change him no?
glenn
said on 27/Dec/08
thats the truth.im 5-6.you can tell that from the other pics on the site.
leonari
said on 27/Dec/08
The trith: Man you are bad at judging height.WOW.Flava is half a fooot closer to the camera. Glenn is leaning to the left!! That pic suggests Glenn is at least 5'.7.5.Look at eye levels...The truth...man what a nick for a game who speaks the opposite. Flava is no taller than 5'5.5"
Tha truth
said on 26/Dec/08
in earlier post people are saying that flav looks 5'5 nothing more..... if that is so then glen isnt over 5'6. look at the posture difference. flav is a little closer but i dont think enough to skew it that much. with the slouch i see a 1" maximum difference. so i guess glen really is 5'6
Bouncer
said on 26/Dec/08
I'm not sure on this guy, i can buy 5'5 or 5'6 but on TV he can give a 5'4 illusion sometimes.
And yes, the 5'7 claim is ridiculous.
Brad
said on 21/Dec/08
I want a Flav alarm clock dammit! In the worst way.
glenn
said on 21/Dec/08
thats a great idea i should tell flav if i ever see him again.of course ill give you the credit if he uses it.he better do it now before his fame ticks aways again.
Brad
said on 20/Dec/08
Flaaaaav, represents New York City with Clock instead of a Glock. He should market Flava Flav alarm clocks. Goes off n its Flav screamin get up MF booooyyy! How Chuck D puts up with Flav doin the cha cha and mambo backwards while he is driving a serious rap to an audience I'll never know. He got game.
glenn
said on 19/Dec/08
haha.and wears it in the shower and during sex.
leonari
said on 19/Dec/08
it's his trademark for almost 20 years now!! He will not go out in public without one of those. He must have a huge collection.
Brad
said on 19/Dec/08
Freakin Flav was wearing one when he popped out of his mother.
glenn
said on 19/Dec/08
i believe the answer is yes!
Danimal
said on 19/Dec/08
Does the man actually wear that clock with him wherever he goes? haha
Brad
said on 17/Dec/08
He looked a buck 10 when he was flaming the pipe 10 years ago. Boooy represents New York City! Flaaaaav. King of the clocks.
glenn
said on 17/Dec/08
yeah,he was the sweetest guy with me in the early 90s.havnt seen him since until this night above.he was stressed and cranky though.
Roger
said on 17/Dec/08
He looks a little out of touch on the photo.
gregory
said on 16/Dec/08
He also weighs 130lbs. I was at a publix (a local grocery store here in Boca Raton Florida) a few weeks ago and Flav and two of his buddies were there. He jumped on the scale at the entrance and it read 130 lbs. He looked like a little boy from the back. He's a very nice guy, with a great personality..
Donatello
said on 16/Dec/08
I'd say hes about my height maybe a lil shorter like 5'5" 3/4
jacky burton
said on 15/Dec/08
He's not a big guy. Not only is he fairly short, but I'd imagine he's got to only weight about a buck-thirty or so?
Gui
said on 15/Dec/08
this is wrong man, he is 1,70
LOL
said on 15/Dec/08
flaaaaavor flaaaaaaaav!
sorry i couldnt help it. he looked 5'6-5'7 with brigitte.
leonari
said on 15/Dec/08
he is below 5'6 in my opinion. not much though. Jay. 5'7" is a joke
glenn
said on 15/Dec/08
i saw him listed at 5-7 in the early 90s myself.
Brad
said on 15/Dec/08
NBA must have not seen his NYPD sheet but then they lie about their own players in their guides. At least we know what time of day Flav was photographed at.
Jay
said on 15/Dec/08
In the video game NBA 2K6, Flava Flav makes a guest star apperance and they have him listed as 5'7.
HeightDetector
said on 15/Dec/08
Never mind. I change my mind about the post below. He is wearing a big hat and is slouching. Flav is 5'6. That's correct.
Rob is right!
HeightDetector
said on 15/Dec/08
Falva is obviosuly slouching in this picture. Glenn is slouching very little maybe making him appear 5'7, but Flav would look just as tall as Glenn if he was standing tall. Flav must be 5'8 or 5'9. I don't believe he's 5'6.
Clay
said on 15/Dec/08
I met him in Vancouver a few months ago, and yeah he's about 5'6''.
glenn
said on 14/Dec/08
strangely did seem the 5-7 he claims right in front of me until i saw this pic.but his posture is poor indeed.i met him in the early 90s too many times and couldve sworn he was 5-5 or 5-6'
Brad
said on 14/Dec/08
He's 5' 6". Tell him to back up and stand straight. What's a Knicks fan wearing a Celtic jersey? He should be wearing Clyde's number from '70.
leonari
said on 14/Dec/08
he is 5'5 and he looks it
HeightDetector
said on 11/Dec/08
I don't have an exact estimate (feel free to delete, Rob) but I can tell you that Flav is short for the most part. A quick estimate would have me saying 5'5, 5'6. No more than that. He's pretty small.
sam
said on 5/Apr/08
no way he's 5'6, other ways they wouldn't be mocking his size as much as they do. i mean 5'6 is kinda decent...
Kelsey
said on 11/Feb/08
This seems about right to me, I am 5'5" and i took a picture with flava flav, he was about an inch taller than me. 1 1/2 max
Viper
said on 20/Apr/07
Brad is killing it with the mugshot heights.
Brad
said on 20/Apr/07
5' 6" NYPD mug shot.
Glenn
said on 17/Jan/07
Thank you Lmeister.
Lmeister
said on 17/Jan/07
In that freaky Flava Flav pimpin' reality show he looks 5'5'' max.
Glenn
said on 14/Jan/07
I met him many times too.he is 5-5 to 5-6.
Charlotte
said on 14/Jan/07
no way dudes, I met him at the Westfield Mall in San Francisco. I'm five nine and he shocked me with his height, he's anywhere from 5'8" to 5'10" because his height was basically the same as mine.
Vivian
said on 11/Oct/06
Definitely 5 ft 5. Possibly 5 ft 6, though. But nowhere near 5 ft 7!
Asdf
said on 11/Jun/06
No way that Flava is 5'6... he is 5'5 at the most. Look at this pic with Snoop
Glenn
said on 27/Mar/06
Your right.claimed 5-7.
Jenny
said on 26/Mar/06
I saw Flav at McCarran airport in Las Vegas and I was surprised at how short he is. 5'5" at the most (and I notice height cuz I am 4'10".
Glenn
said on 11/Jan/06
correct A-Bomb.5-5 he looks to me when I see him.
A-Bomb
said on 14/Apr/05
Yeah he is shorter than this. He is one of the more surprising people to meet I suppose because his personality is so large and you expect i guess, him in turn to be large, ok not large, but nowhere near as small as he is. He is rake thin as well. Having met him and having seemingly towered over him (with me being just a few millimeters below 5'8") i'd say he is 5'5" at the most.