Florence Henderson's Height
5ft 3 (160 cm)
American actress and singer, best remembered for playing Carol Brady on TV series The Brady Bunch.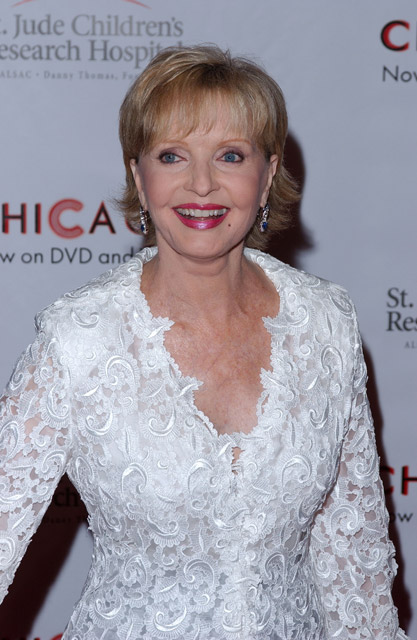 Photos by PR Photos
You May Be Interested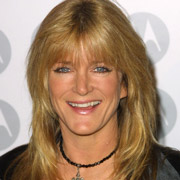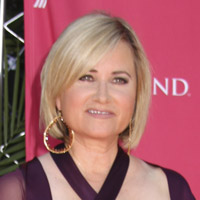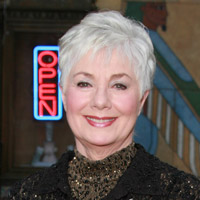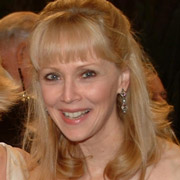 Add a Comment
10 comments
Average Guess (1 Votes)
5ft 3in (160cm)
Rampage(-_-_-)Clover
said on 18/Sep/19
Rob, how tall do you think Robert Reed (aka Mike Brady) was?
He's listed 6ft3 on the web

Editor Rob
6ft 2.5 is arguable.
greg lehmann
said on 28/Oct/18
I never expected The Song Of Norway to hit DVD because it was very sluggish at the box office,but it somehow shoved through an opening and got on my Christmas list! (I figure around Dec.10 I'll have it.) It shows 5'3" Florence Henderson's beautiful singing voice,but once again it got in for the wrong reason! This time it was a To Tell The Truth appearance she and Robert Reed made in 1964 in which she,Reed,and TTTT regulars Tom Poston and Kitty Carlisle "barked up the wrong tree" choosing a professional dog walker. Tom Florence Robert and Kitty all chose Jim Burke #1 as the professional dog walker,but they all "barked up the wrong tree" because Jim Burke #3 walked dogs for a living! (Ironically Florence wore pants on that TTTT appearance.) Now I'll have critics "barking up the wrong tree" because The Song Of Norway is better than what these dumb Eastern critics want you to believe!
wishbone
said on 9/Oct/18
Although I was saddened by 5'3" Florence Henderson's death two years ago,this death did not affect me the way Patty Duke's death earlier in 2016 did,but she was a sweetheart! Yet she was deaf! I was surprised this wasn't made an issue when The Brady Bunch was on,but this 5'3" sweetheart also made many game show appearances and she sure could sing! She was unique and I'll STILL love her!
Shadow2
said on 24/Nov/14
Rob, I'm just using the opportunity on this page to ask you to include Robert Reed on your site. I saw him at a premiere many years ago and he was definitely in the 6' 2" to 6' 3" range, usually described in Brady Bunch publicity as 6' 3". Thanks.
greg lehmann
said on 30/Jun/13
So many great actors were Hoosiers: Jean Byron (Batesville),Andrew Duggan (Huntington),Ralph Bellamy (Knox),Dick York (Winimac),William Conrad (North Judson),Forrest Tucker (Logansport),Chris Schenkel (Fort Wayne),Jo Anne Worley (Lowell),and 5'3" Florence (Dale.) When her Carol Brady character was voted greatest TV mommy of all time,that made this Brady Bunch fan happy! Despite deafness,nothing stops spunky Florence from doing what she does! Now she,Debby Boone (5'3"),Cathy Rigby (5'),Debbie Reynolds (5'3"),Jane Powell (5'),and Patty Duke (5') head my all Goody Two Shoes team! (Happy,too,to get back Season 1 Brady Bunch DVD set after thieves stole it on my move here last year! It's a great TV series!)
runt
said on 12/Jun/11
no way 5-3. just saw her on an old episode of Carolyne In The City with Lea Thompson. In heels, she couldn't reach Lea Thompson in low boots.
Gregory lehmann
said on 10/Jun/11
Many performers I like are native Hoosiers/Wally Bruner (Tipton),Jean Byron (Batesville),William Conrad (North Judson),Andrew Duggan (West Lafayette),Jo Anne Worley (Lowell),Chris Schenkel (Huntingdon),Forrest Tucker (Logansport),Red Skelton (Vincennes),Ralph Bellamy (Knox),and 5'2" Florence Henderson (Dale.) Of these,Florence is my favorite. Even before going to "The Brady Bunch," she had scored great in stage plays and as a singer (and she's a great tap dancer,too.) But even at that,with some game show appearances whipped in (she even squeezed in a "What's My Line?" panel appearance on Nov.29,1964,to nail "mystery guest" Andrew Duggan,then a "12 O'Clock High" TV series regular),nobody really knew much about this spunky Hoosier until "The Brady Bunch" premiered in 1969. Then,just like that,she sparkled as a colorful actress. I was heartbroken when she lost last fall on "Dancing With The Stars,"but it was just she lost because she wasn't good enough. (Her "goody two shoes" image hurt,too.) Still,I love Florence,who never lied she's 5'2".It's "just right" for her,along with her 104 pound weight.But she nearly died in 1954 when she caught bronchitis auditioning to play Laurie in "Oklahoma!" and developed codiene and penicillin allergies. She,too,in 1985 nabbed an "Alive And Well Spirit" award for overcoming deafness. (This time,PBA legend Nelson Burton,Jr.,a longtime "Brady Bunch" fan,coached me.)
gregory lehmann
said on 11/May/11
Funny how two of all time favorite TV mommies are native Hoosiers (Dale's 5'2" "Sugarbaby" Florence Henderson and 5'7" "Patty Duke Show" sweetheart Jean Byron,a native of Batesville.) That's the way the fish flakes,I guess.
gregory lehmann
said on 9/May/11
Should have won last fall on "Dancing With The Stars," but her 5'2" height and "goody-two-shoes" image kept her from winning.Still love her,though.
taj
said on 1/May/08
i have met this woman several times, and she is more like 4'11"