Frankie Bridge's Height
5ft 4 (162.6 cm)
British Singer from pop group The Saturdays. In a closer profile interview it mentions her height as 5ft 3 and she gives a quote on her weight:
"I weigh about 81/2st and I'm a size 8. I don't want to be any skinnier - I love my food too much"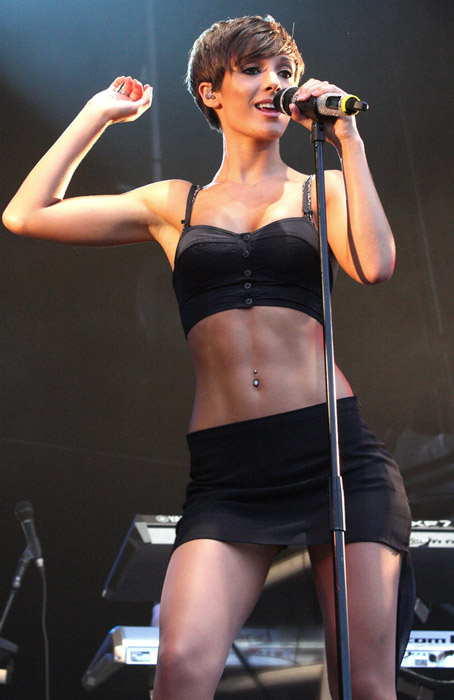 Photo by PR Photos
You May Be Interested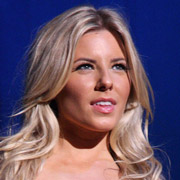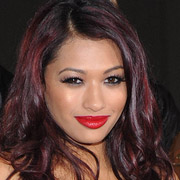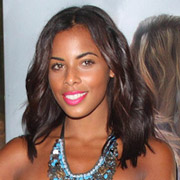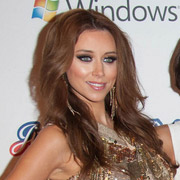 Add a Comment
32 comments
Average Guess (4 Votes)
5ft 3.94in (162.4cm)
Miss Sandy Cowell
said on 10/May/19
Always seen her as such a pretty little thing!
5ft4 and in GRRREAT shape! 💐😁🎶
Gatti
said on 17/Aug/13
Cotto looks to me like he is 5,6 and no more here is Cotto with Manny (5,6 1/2)
Click Here
what I would like to know is how tall was Arturo Gatti? I know he has passed now but still he looked like a beast in his time but ive seen him listed at 5,7
gaz
said on 4/Apr/13
Floyd is listed on here as 5'7''
Click Here
Click Here
At the weigh in Cotto was wearing shoes and Floyd was barefoot
Click Here
is floyd really 5'8''? or is Cotto shorter than 5'7'? lol
robbie
said on 3/Jun/08
glenn i always compare heights with other boxers since im a amateur boxer..im a weak 5"10 165 lbs so i like to compare these fighters..thanks a lot for gettin these boxers to pose and hopefully u can get floyd mayweather on this site
glenn
said on 28/Apr/08
no,actually i didnt get that impression.
robbie
said on 27/Apr/08
hey glenn did cotto have a wide build?? he looks like a bull in the ring
glenn
said on 27/Apr/08
you know,good point.i think zab was a hair taller.at least.
vegetable man
said on 26/Apr/08
To be honest I always thought Cotto was smaller than this. I've been a Cotto fan since near the start of his career, and he has almost never had a height advantage in the ring. Even Judah was taller in their fight.
I figured Cotto was 5'6 maximum.
glenn
said on 24/Apr/08
maybe.5-7 more likely.
CoolJ
said on 23/Apr/08
Cotto might be 5'7 1/2" when you consider the lean... everything else the same.
glenn
said on 22/Apr/08
oh,yes.i agree.but in pics with me they have horrendous posture.
sven
said on 22/Apr/08
yes but miguel cotto looks taller to me,even if is shorter
glenn
said on 21/Apr/08
shorter boxers tend to look shorter.but the taller ones surprise you.
sven
said on 21/Apr/08
i always thought this guy was 5-9 or 5-10 same thing for shane mosley...
i always think boxers are taller than in real are,i dont know why maybe for the muscular but slim build....
glenn happen the same thing at you or im the only think that?lol
sven
said on 20/Apr/08
its amazing i always thought this guy was 5-9 or 5-10...same 4 Shane Mosley....
i dont know why but boxers look to me taller than what real are....glenn also you think the same thing? Or i am the only think this? lol.
anton
said on 3/Apr/08
yeah,he's about that.i think shane is bout 5'9.
MickeyD
said on 27/Mar/08
wow he's actually 5ft7 for real? wow.. this makes me feel really good at a legit 5ft8 1/2.. :)
glenn
said on 27/Mar/08
i dont believe i have ras.ill ask my friends.ive had boxers walk past me at events and i cant get up to them on time.maybe he was one of them.
Ras
said on 26/Mar/08
Hey Glenn, just wondering if you bumped onto Peter Manfredo.
hs2008
said on 26/Mar/08
With 6'0" billed Gregory Helms:
Click Here
glenn
said on 26/Mar/08
he needs to stand straighter all together.
TNTinCA
said on 25/Mar/08
Looks like more than inch of difference between them. Closer to 2 inches of difference would be my guess. 5'6" and change.
glenn
said on 24/Mar/08
all the boxers i have i show here.i have a bunch of almost unknowns,and only a handful of known ones arnt showed here.i dont think i have mexican boxers.
Duh
said on 24/Mar/08
Portman's vs. trainers? Same height.
glenn
said on 24/Mar/08
he was in a hurry.i try to take before and after the fight pics.this was before.i didnt want to lose the chance.
FilipinoFoe
said on 23/Mar/08
Good thing Glenn shows alot of boxers this week. Yes Miguel is 5'7" and i watched him beat Shane Mosley. Glenn can u post some pics with Mexican Boxers? ty
glenn
said on 23/Mar/08
seemed barely 5-7.of course his posture was horrendous here.the boxers this week make me look tall.
anonymous
said on 23/Mar/08
he looks like he could be close to 5`7 if he straightened himself out.
Lmeister
said on 23/Mar/08
At least his official site lists him 5ft8. I've noticed that even in boxing records there is often one inch extra when compared to the pics of Glenn and the boxers. No one can claim that Glenn would be 5ft6-5ft7!!!
Jake Is Back
said on 23/Mar/08
looks shorter than 5'7", even if he had better posture.
Anonymous
said on 23/Mar/08
looks a tad bit under i would say 5ft 6.5
Big T
said on 23/Mar/08
I've heard a lot about listed boxing heights being padded, but it seems to me that most of them are quite accurate