Frankie Howerd's Height
6ft 0 (182.9 cm)
English comedian and actor, best remembered for roles in films like Carry On Doctor, Carry On Up The Jungle, The House in Nightmare Park, The Ladykillers and Up Pompeii. He gave his height as 6ft on
Passport
.
You May Be Interested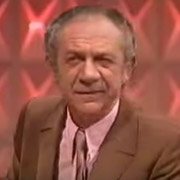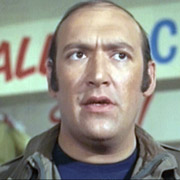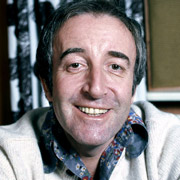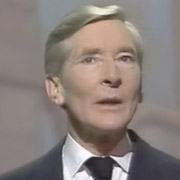 Add a Comment
9 comments
Average Guess (11 Votes)
5ft 11.64in (182cm)
Arch Stanton
said on 15/May/17
Howerd looked about 6 inches shorter than Bresslaw, 6 ft is a good shout.
Arch Stanton
said on 26/Apr/17
In many ways like Kenneth Williams, his talent was wasted in film. If you look at his and Williams's filmographies he wasn't in many remarkable films though I know both had better stage careers. You can sort of sense Howerd's anguish on screen, I don't think he liked life much! They were paid peanuts for Carry On, $5000-7000 per film and were every bit as talented as some of the highly paid Hollywood comic actors I can think of. They both should have been bigger stars and in films with the likes of Dirk Bogarde and David Niven. I know Williams scoffed at Carry On and obviously thought himself much better than it too. Seeing Howerd with Sid James you know he did look 184.
Arch Stanton
said on 29/Mar/17
Yeah 6 ft is fine, if he was 6'0.5 he would probably have written 6'1. He generally looked in 6'-6'0.5 range.
Editor Rob
said on 25/Dec/16
He wrote 6ft on his passport.
Arch Stanton
said on 4/Nov/16
Yeah there's always that fear now, a celeb knows that if they even give the lightest of quips about race, gender, sexuality etc they're going to be attacked for weeks afterwards and their reputation damaged. It's sad really, and as you say, with the increading number of celebs, the number of real characters who are outspoken and unique is diminishing.
Arch Stanton
said on 1/Nov/16
@Rob, yeah you can imagine at times a little "too" lively. There was just something about him, man in beige mac at school gates esque if you know what I mean, but we'll remember him for being a fine comic thespian and give him the benefit of the doubt! You could argue 6 ft flat, but doubt he was under it voters.
Editor Rob: there were a lot of characters back in the 50's through 80's, I think today some of the stars...they seem to talk a bit in robotic fashion and are wary of expressing any opinions which might upset the apple cart.

I like people who aren't afraid to speak their mind.
jessman
said on 31/Oct/16
Never realised he was this tall. Would have thought he was average height but never paid much attention to him.
Aza
said on 31/Oct/16
Oooooooooooohhhhhhhhhhhh!.....Yes as listed!
Arch Stanton
said on 30/Oct/16
Thanks, yes about what I guessed, a decent 6' guy. One of those "how was he missing?" type ones. One of the campest guys in film, looked perverted LOL but in fairness he couldn't help it and admitted that he hated being a homo.
Editor Rob: the kind of guy who would certainly liven up a dinner party.