Freddie Highmore's Height
5ft 9 (175.3 cm)
English actor best known for roles in Charlie & The Chocolate Factory, The Spiderwick Chronicles and August Rush. On tv he is well known for playing Norman Bates in tv series Bates Motel. He claims to be "Five-Ten/Five-Eleven".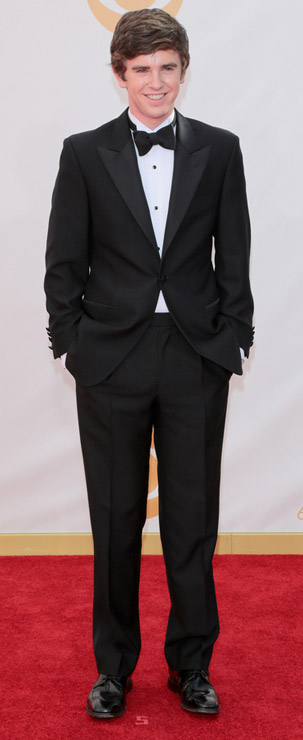 Freddie with
Emma Roberts
Photo by PR Photos
You May Be Interested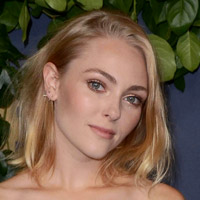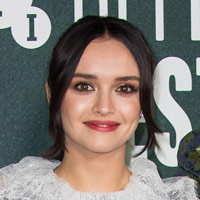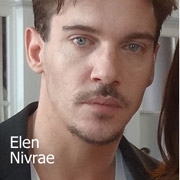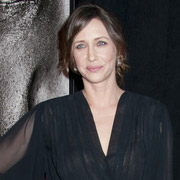 Add a Comment
58 comments
Average Guess (42 Votes)
5ft 9.44in (176.4cm)
jano
said on 1/Aug/20
Dont you think rob that 178 cm is a possibility he looks too tall to be that low.

Editor Rob
5ft 9.5 is a figure that he could look
jano
said on 9/Jul/20
He always looked like a tall guy to me, i cant understand how can he be only 175.
Panchsfhool
said on 12/Apr/20
He really is 1.75-1.76 range guess another big 5'9 guy he is so slender figured thats why we all think he is couple inches taller than that
Tall Tale
said on 31/Mar/20
Looks about 5'9" 1/2 to 5'10" on the Good Doctor.
James Donnelly
said on 6/Mar/20
Hey Rob are you thinking about a 5'9.5" upgrade I don't think he's just 5'9". He looks to tall to be only 5'9" I think he kinda looks his 5'10" claim. 5'9.5" looks just right could you give him an upgrade anytime soon?

Editor Rob
5ft 9 and change is possible yeah
Axel Lextor
said on 21/Feb/20
178 or 177.8
Jkiller
said on 18/Jan/20
Looks 5'9.5 tbh, minimum I'd give him is 5'9.25.
Ndomingu
said on 8/Oct/19
Freddie Highmore can look around 5'10" (maybe a weak 5'10") on the Good Doctor next to 5'9 1/2" Richard Schiff (unless he's wearing higher shoes is why it looks like that). He's taller than most of the other doctors there except for that really tall one well over 6 ft played by Chuku Modu. A lot of those other doctors there look less than 5'9" which may help give Highmore a rather taller looking appearance on the show. It's a great show!
khaled taban
said on 7/Jun/19
He looks 5'9" or 5'9.25".
Y07
said on 7/Apr/19
Hey Rob, in this video Freddie Highmore claims to be 5'10", 5'11" in a guessing manner.
Click Here
.
Mind adding the quote?!

Editor Rob
The 5ft 10 is reasonable enough claim, but 5ft 11 would be pushing it.
SD172
said on 11/Mar/19
In this video,
Click Here
0:54= 5'10 5'11 but he has the face of a 5'6 guy.
hcham
said on 19/Jan/19
Here with Milo Ventimiglia
Click Here
MD
said on 14/Oct/18
What is going on, here? Some major lifts? Freddie with 5'7.75" Daniel Dae Kim?
Click Here
Dream(5'9.5")
said on 29/Sep/18
He would be around my height, honestly.
Carlos G
said on 27/Aug/18
I don't think he is 5ft 9... he's more than that, in fact, his stature looks similar to Richard Schiff in the Good Doctor... and I believe he's even a little fraction taller than him... I would said he might be 177cm (5ft 9.75).
Carlos G
said on 30/Jul/18
He is 5ft 10... Or at least close to be.
HiRob
said on 4/Jul/18
I'm actually asking you Rob. :) Do you think he would edge out Tom Hardy?

Editor Rob
There is a chance he might
HiRob
said on 2/Jul/18
He would probably edge out tom hardy? Looks like he's a very strong 5'9. Might even be pushing 5'10.
HiRob
said on 30/Jun/18
The tallest 5'9 i've ever seen. Is he really 5'9 Rob?

Editor Rob
5ft 9 and change isn't exactly impossible
Klapperschlangensindgeil21
said on 3/Jan/18
This is one of the few child actors who grew up to be average height. Almost every other child actor I know of has only grown to be 5 ft. 4-5 ft. 7."
Sandy Cowell
said on 2/Dec/17
@ tylerdurden - Are you a 'Fight Club' fan? Me too!
😌👍
Freddie can have 5ft9! He looks at least that, what with his long legs! I think he could pass for more; his leg to body ratio is excellent! In fact, looking at him again, I have decided to up him by half an inch!
Silent_D
said on 29/Oct/17
He always looked taller than max who played his brother on bates motel. I was surprised max is listed at 180cm.
Colonel Sanders
said on 25/Aug/17
Rob please accept it, he's 5'10" in Good Doctor Trailer i saw it, it's so obvious he's never only 175 cm...
Capheus
said on 24/Jul/17
He definitely grew up a inch since the show starts. He is a 5'10" flat now, visible a lilttle taller than Max Thieriot and Nestor Carbonell.
Chris
said on 28/Mar/17
Here he is with 177cm Nestor Carbonell
Click Here
Clear 2cm between them, Highmore looks a 5'9 flat. 175cm
Shredder
said on 8/Mar/17
Rob , I don't blame you. The ones in the States are insane. I'm really not that into the comic con stuff , I'm just more into meeting Actors and talking about films!
Editor Rob: Shredder, I wish I could do more events and not worry about money, but it's not financially possible to do as many.

the more guests at any event the better for me. My days of going to an event with 5 guests are long over.
Victor Surratt
said on 20/Feb/17
I guess he is around 5'10"- 5'10.5". He is a little more tall than Max Thieriot and Nestor Carbonell.
MC
said on 13/Dec/16
Rob do you think the reason why Freddie did not reach at least 6 ft is because of his early exposure to camera lights as a child actor?
Lee
said on 31/May/16
He's grown! He needs an uprade. He is like 1, 78 m - 1, 80 m
175.7cm
said on 6/May/16
Rob, do you think 176 cm is possible?
Editor Rob: at times he can look it
Pat
said on 7/Apr/16
Rob he's more 5'10", your listing is a bit short here
mike
said on 2/Jun/15
In bates motel, when he's getting his mug shot in season 2, when he stands by the board it says he's just over 5'9 but just below 5'10 and that's with his shoes on, it doesn't get more clear than that, he's a solid 175cm.
Jake
said on 30/Apr/15
In the second photo, Highmore with Thieriot and Cook, it may not be very good picture ... But the first picture, Highmore and Joshua Leonard, I think it's a good picture, I mean, they're face to face and looks the height difference, at least 5 cm apart.
Mike
said on 30/Apr/15
@MD Well, but I do not think Highmore is higher than 1.75m - 1.76M. What is the "good evidence" of Highmore's height? What do you think is the height of Theriot?
MD
said on 30/Apr/15
Those aren't very good pictures relative to the other good evidence we have. Freddie is actually as tall if not maybe even a tiny bit taller tha Theriot, but that only proves Theriot is nowhere near his current listed height.
Mike
said on 27/Apr/15
5'10 (1,78m)? I don't think so... Look that pics: Joshua Leonard (1,80m) and Freddie Highmore:
Click Here
Max Theriot (1,78m) and Freddie Highmore:
Click Here
So, Rob, what would be the true height of Freddie Highmore?
Josh
said on 9/Mar/15
He's got be 5'10. Looks taller than this listing
chris141
said on 4/Mar/15
As a matter of fact looking at some of the pictures in the comments,Max Theriot looks shorter than Freddie in all the events, so maybe Max is 174cm
chris141
said on 4/Mar/15
5'9 is spot on for him, he never really looked 5'10, but neither does max theriot,
Freddie Highmore 175cm
Max Theriot 175/176cm
Chris
said on 27/Feb/15
He probably weighs between 60 and 65 kg and his head is around 9 inches.
Jon
said on 25/Feb/15
What would yous say his weight and head size is Rob?
MD
said on 26/Jan/15
Max Theriot, despite however he may look on the show, is not actually taller than Freddie:
Click Here
Click Here
I'd say they are nearly the exact same height, and if anything, Freddie is very marginally taller.
james
said on 23/Jan/15
He's a skinny 5'9 175cm. But max theriot is about 176/177cm
carver
said on 19/Dec/14
He'' shorter than Nester on bates motel, 175cm is spot on
Kucho
said on 30/Oct/14
I think he is 178cm
max
said on 26/Sep/14
Max theriott is 2cm taller than him, so the only way max is 178cm is if freddie is 176cm
Freddie 175CM
MT 177CM
max
said on 26/Sep/14
Spot on, but he could also be 176cm.
Freddie: 175cm
Theriott: 176cm
Me
said on 15/Aug/14
Rob I think he is more like 5'10
Adam
said on 23/Jul/14
Looks aroud 5'8 or 5'9
Joe
said on 21/Jul/14
174cm on the dot,look at this pic with 5'7 Skandar Keynes he is only like a inch taller https://twitter.com/search?q=freddie%20highmore%20and&src=typd
Eric
said on 24/May/14
Well this is certainly better than the 5'0" listing a year ago haha.
Nick
said on 2/Apr/14
wow, very surprised by this. I just assumed he was 6'2ish. I just assumed he was a tall thin guy.
Byron T.
said on 15/Mar/14
I expected him to be taller. He looks more 5'10'' than 5'9.''
Chris 182 cm
said on 12/Feb/14
I too think he looks taller than this listing. Maybe good proportions?
Ally
said on 24/Jan/14
Rob can he be 178 cm? He actually looks it
MD
said on 25/Nov/13
BTW, almost forgot to mention that there is no way Max Thieriot is 5'11". Maybe they make him look that tall on the show, but at premieres when they are both in dress shoes and on level surfaces, Freddie is nearly exactly as tall as him. In fact, from some angles, Freddie actually looks a quarter-inch taller, but that could just be an illusion because Thieriot has a more relaxed posture.
Thieriot's listing needs to have an inch shaved off of it, at least.
MD
said on 25/Nov/13
He can definitely pull of a 5'10" look in solo photos, but I agree with this listing of 5'9". Thin, average-height guy. Great actor and does a very convincing American accent in Bates.
AJ
said on 21/Nov/13
looks 4 inches shorter than bill nighy, so this seems accurate.