Fredric Lehne's Height
5ft 9 (175.3 cm)
American Actor known for roles in LOST (as Marshall Edward Mars), Supernatural (Azazel), American Horror Story (Frank McCann) and appearances in films like Con Air and Zero Dark Thirty. In this photo I was wearing
Adidas Superstars
, whilst Fred had a shoe giving a bit more than 1 inch.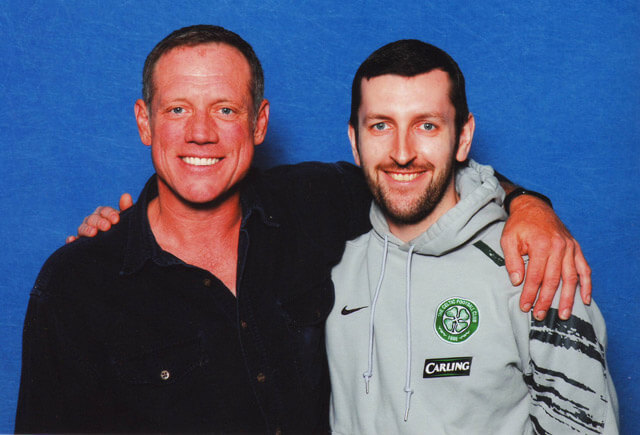 5ft 8 Rob and Fred @ Lockdown, 2008
You May Be Interested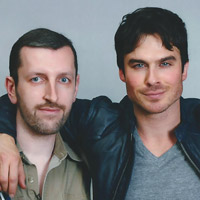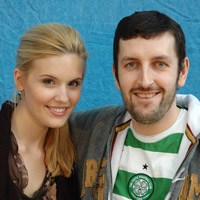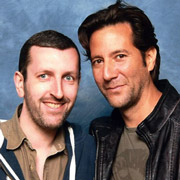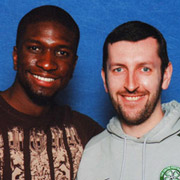 Add a Comment
24 comments
Average Guess (13 Votes)
5ft 9.02in (175.3cm)
Torrinator
said on 23/Jan/21
Looks exactly 1 inch taller than Rob. But for me how tall he is barefoot depends just how much footwear advantage he has. If it's a 1/4 inch more, I can see just about 5ft 9 on the nose but if it was half inch more (which is what Rob said in 2008) then I'd say 5ft 8.75 is closer.
berta
said on 12/Dec/20
i wonder if this is the ultimate a$$hole.
OriginalAnon
said on 6/May/20
He barely looks like he has an inch on Rob, but 5'9'' is believable.
Miss Sandy Cowell
said on 15/Sep/19
Aha! I've finally found out who Frederic plays in AHS 'Asylum': he is the head of security and doesn't trust Dr Arden (James Cromwell) nor is he 100% as to the intentions of Monsignor Howard (Joseph Fiennes).
He has feelings for Sister Jude, AHS regular Jessica Lange, and by the looks of things, Jude is going to be needing all the support she can get; she's onto the evil Dr Arthur Arden,* who has been recognized by Anne Frank (Franka Potente) as one of the sickest SS Officers she had the misfortune to become acquainted with during her days as a young girl in Auschwitz concentration camp.
So come on Frederic, or Frank, do your best to help the lovely Sister Jude! 🤗
I give Frederic 5ft9, based on my comparison of him with Jessica Lange, coupled with Rob's estimate. He has met him, after all! 😁🍻😀
* Not often does my new phone's autocorrect come up with a faux pas worth telling you guys about, unlike my last one, but I think this little brahma is an exception. My piece of technology wanted to call James Cromwell's character 'Dr @rse Arden', which I found hugely appropriate! 😝
176cm guy
said on 11/Mar/18
Hey Rob, are you sure he's 5'9 flat? He looks to be a little over that mark to me, unless if he has footwear advantage that day. If not. If you're still not really sure if he could measure at 5'9 1/4", is it possible that he could measure at 5'9 1/8" or are you still comfortable of him being 5'9" flat?

Editor Rob
He's got a decent shoe that day, a little more, he could have shrunk a fraction through his mid 50's.
Bobby
said on 12/Jan/18
Might even measure 5'9.25.
Willes189
said on 27/Aug/16
I've spent 30min now trying to find out who the Ultimate A$$hole is. 90% sure that it's this guy!
Aza
said on 11/May/16
He looks like he's recovering after failing to eat and complete ' the hottest vindaloo' challenge or he's got really sunburnt.
Rampage(-_-_-)Clover
said on 25/Oct/14
I see an exact inch between him and Rob.
Jlee
said on 4/Feb/09
i say five eight and a third
Jlee
said on 3/Feb/09
if he's wearing half inch more footwear, he is 1 inch taller with them on. so the difference is the same as you and that 5 foot 7 chick that I have been recently questioning.
rob89
said on 3/Feb/09
5'8.5 looks like a perfect listing for him going by this pic imo. I don't see a full inch there, even with his shoe advantage.
Bouncer
said on 11/Jan/09
The only reason he looks a strong 5'9 here is the different footwear, like Rob wrote.
He is perfectly listed, i agree with flat 5'8.5.
Stiffelio
said on 22/Dec/08
Funny how optical ilusions sometimes work to trick us. Even on the second picture that Rob uploaded, this guy looks almost 1 inch taller that Rob at first glance. But, if you slide the top of both heads toward the top of the screen, Lehne is just barely a few mm taller than Rob. The reason IMHO is that Lehne's head is broader at the top than Rob's and therefore has a "wider stretch of 5' 8.5" of height".
MHouillon
said on 22/Dec/08
I'd give him 175-176cm as well.
unknown
said on 6/Oct/08
hey how do you know if a person is at least an inch taller than you?
Anonymous
said on 5/Oct/08
He looks 5'9" because theres an inch between him and rob, but I guess hes not if he had bigger shoes on.
Big King
said on 3/Oct/08
Lehne looks 3/4 inch taller than Rob on this photo.
Donatello
said on 22/Jul/08
Looks about an inch taller then rob and hes not even standing up straight. I'd give him 5'9 1/2.
[Editor Rob: he's standing no different than me and has 0.5 inches more footwear....here was another shot of us
here
...]
EB
said on 19/Jul/08
I love this guy hes so evil in supernatural, easily 5'9 if he straightened up.
Lego
said on 17/Jul/08
he's certainly 174cm if the footware had 0.5 advantage over Rob, probably 175cm in the morning, he does not look like a short guy though not sure if its his build or what exactly. ;)
Charliemoto
said on 1/May/08
superb actor no doubt, in Supernatural he rocks, quite a surprise his height though was going to say 5'10 at least (considering Supernatural)..
but yeah actually 5'9 would be more appropriate.
Ras
said on 28/Apr/08
Does look as if both of you were barefeet he'd be a legit 5'9, though if he was wearing half an inch more then yeah, 174.
Anonymous
said on 28/Apr/08
It's clearly he's not 5-foot-10 anyway.