Frida Gustavsson's Height
6ft 1 (185.4 cm)
Swedish model. Her agencies describe her as being 5ft 11, although she looks noticeably taller than that with vital stats of 32-24-35.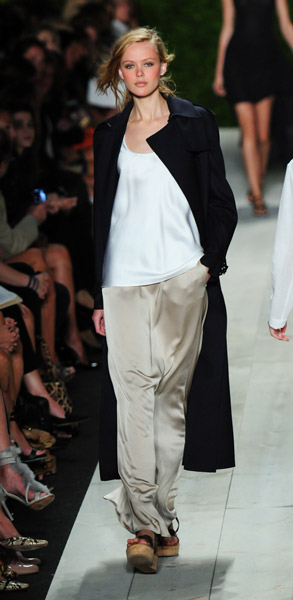 Photos by PR Photos
You May Be Interested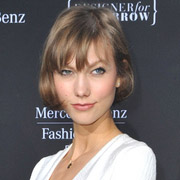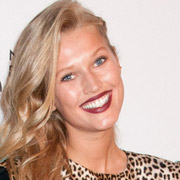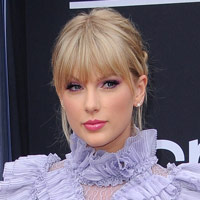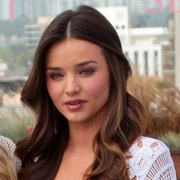 Add a Comment
31 comments
Average Guess (46 Votes)
6ft 1.02in (185.5cm)
Miss Sandy Cowell
said on 26/Jul/20
I simply had to stop off at Frida's page to see whether she comes from Sweden, having just read a comment on Gustav Skarsgard, from the Swedish acting family. She does, and she's a very tall Swedish model-girl as well, standing all of 6ft1!
🤭💐🌹😁👍
Gambino2706
said on 25/Apr/20
Rob who do you think is taller out of bed between her and Henry Cavill?

Editor Rob
I'd give Frida the edge out of bed.
Littlelee5ft6
said on 12/Apr/20
You sure shes not 6ft 1 in the above photo rob? With those small wedges on. She doesnt look like she'd be 6ft 3 in that photo

Editor Rob
Generally she looks at least 6ft range barefoot.
Oliver
said on 24/Mar/19
Click Here
Rob,do you think this pic is a photoshop or a real one?
Thank you.

Editor Rob
Well here is a bigger version
Click Here
. It looks great (if it was a photoshop), but if you stand a very tall girl near the camera beside some short people slightly further away, it's easy to look that tall.
Oliver
said on 5/Jan/19
Rob,do you think she could measure taller than Henry Cavill and Chris Evans?
Thanks in advance.😃

Editor Rob
I believe she has a better chance of being 6ft 1 than Cavill.
Nik
said on 12/Dec/18
She does look very towering!
Oliver
said on 9/Dec/18
Click Here
Rob,this is what Frida wrote on her Instagram after a user commented that she looked fat/old. As you can see, she claimed to stand 6ft tall and wear a size 6. Maybe she was downgrading her height? What would be your opinion?
(Sorry if the link doesn't work)

Editor Rob
I'm not sure she is only 6ft flat, she has pulled off looking above it quite often.
Oliver
said on 13/Nov/18
Click Here
Rob,here is Jac Jagaciak next to Joan Smalls who is listed as 5ft 10.5 in this site. What would you say from this pic? Maybe Jac looks 1inch taller?
Thank you.
Oliver
said on 29/Sep/18
Click Here
Rob,how tall do you think Jac Jagaciak(Polish model) is?
She is listed at 5'11 on google, and 5'10 in some other sources, but some people argue she could be as tall as 6ft.
Thank you.

Editor Rob
5ft 11 range at least
Oliver
said on 22/Sep/18
Click Here
Rob,judging by this photo,who would weigh more?
Frida, or Karlie?
Thank you.

Editor Rob
I think Karlie would weigh a bit more, though both look very slender...
James McMichael
said on 21/Jul/18
If Frida Gustavsson is 6'1" in her bare feet then Julia Nobis is 6'0" in her bare feet.
Khaled Taban
said on 5/May/18
6'1" or 6'1.25" maximum no more
Oliver
said on 4/Feb/18
Click Here
Rob,if you enter this link,there's a photo of Frida and Taylor Hill. Don't you think there might be 4inches between them?
Here, she even looks a bit taller than Karlie.
Click Here
So,if there's a chance Frida is 6ft 1.5 and just round down to 6ft 1?
(Sorry if the links don't work)

Editor Rob
I'm not sure there is a full 4 inches between them. I think Frida at 6ft 1 is still believable, but 6ft 1.5 I'd need to see more of her.
Oliver
said on 3/Jan/18
Rob,do you consider '6ft 1' too tall for a woman? Is there any difficulty for a woman to be that tall?
Editor Rob: it's probably a challenging height at times, because at that height, you have 90% more people who look at you on a daily basis or bring up height, compared to if you were 5ft 5.

But I know women who love being 6ft tall...
Anonymous
said on 15/Dec/17
If Frida Gustavsson is 6'1" in her bare feet then Byron Klebold is 6'4" in his bare feet. Byron Klebold's younger brother, Dylan was 6'2.5" in his bare feet. There is no way that Frida Gustavsson is less than 3 inches shorter than Byron Klebold.
Oliver
said on 7/Dec/17
Rob,if she wears heels and comes out in a country like Indonesia(female avg height 4ft 10) or Bolivia (4ft 9), would she look freakishly tall,next to other ladies?
Editor Rob: she would look extremely tall...you probably won't find many women in her range in countries like that.
S.J.H
said on 15/Nov/16
Her face almost exactly over 95 percentage look like my youngest sister and i reckon shes very tall at least 6'0 to 6'1. But my sister is only 5'9. LOL
realheight
said on 5/Jun/16
6'1.5"-6'1.75"/186-187cm
Leo
said on 12/May/16
She is 5'9 3/4 in other sites LOL.
6'1 is very good
annna
said on 9/Apr/16
If Jac and Toni are both 5'10.5" - 5'10" then whole VS angels cast might be 5'7". :D
Allie
said on 19/Jan/16
Also, I heard through the fashion blogs that she auditioned for a lead part in Star Wars, or at least apparently Disney called her agent. The part that went to Daisy Ridley I believe. She said she wants to be an actress and I was just wondering how her thoughts were with meeting Gwendoline Christie, another tall one haha.
Allie
said on 15/Jan/16
I don't know. These heights are hard to track down because as they get taller the lies start.
As for Frida. I don't believe it. They've updated her stats to non model standards (waist is now 26 and hips are now 39 inches) yet they refuse to update her height to no more than 5'11.
Height Observer
said on 19/Dec/15
@Allie hi allie , well to be honest I'm pretty sure with things I'm talking about, I use to be worship Lindsay Ellingson & Erin, but i also worship Lais. Belief me, if you just look at some picture/ event you couldn't be sure. but, if you saw a picture that both of them wore the same heels / height heels or etc. and both of them are on the same posture. then you could give a point/score to the winner, then you should seek for another picture of them. Adriana & Lindsay, you could find a lot of pictures that Lindsay is taller than Adriana. but Lindsay is definitely a little bit smaller than erin , you could search their picture when both of them wore sneakers or you could examine their heels. I'm pretty sure that lindsay & erin is definetely taller dan adri, and if erin is a little bit taller than lindsay i suppose erin is 179,5 . since I believe lindsay is 179, you could see devon windsor (5"11) or magdalena frackowiak (5"11) own lindsay & erin heights. and Lais and Jac case, should be the same, you could search their picture when they did VS Swim before they were announced as the new VS Angels. there's a lot! both of them pose for New VS pajama, etc, and both of them are on their barefoot. actually, i didn't know but maybe Jac is taller than lais about 1-2 cm. Jac has bigger head bone than lais.
Allie
said on 5/Nov/15
Nevermind! I examined more pics of Lais and Jac they're roughly the same height. Jac looked taller at the soul cycle event cause she was on tip toes yet at the times square pics Lais looked slightly taller. But Lais has an inch or so on Behati whose 5'10.25 or so. So Lais and Jac are 181-182.
Allie
said on 1/Nov/15
Height observer, Erin is not a legit 5'11. She's not even taller if anything than Adriana whose 5'10 herself. And Jac is NOT taller than Lais. Did you not see the Angels take over Time's Square video? Lais had several inches on her! The very MOST Karlie Kloss is a little over 6'1. Nothing over. Because that would make Doutzen and every other model almost an inch taller than what they are more than likely is there true height or close to it.
Height Observer
said on 4/Sep/15
@ 120 @ rob @ MarryAnne
actually imo frida is 186/187 , you could find it in forumthefashionspot , forum that's only belong to fashion industry worker's /designer ..and actually a lot of frida's is taller than karlie kloss, but some of them smaller and some of them had the same height, so i suppose if karlie is 187 then frida too, or here some basic explanation , let's compare it to erin heatherton (5"11 ,but rob listed it at 179cm ) > Lais ribeiro (i think she's 181/182cm legit ) > jac jagaciak (which is slightly taller than lais ,and now she's the tallest member in vs angels , i assume she's 183 cm ) > toni garrn (which is really tall and i suppose she's 184 cm ) > frida gustavsson / karlie kloss
120
said on 31/Mar/15
She is one tall glass of clear water, lol
MaryAnne
said on 16/Feb/15
When she was only 16,
Click Here
Very interesting. Being tall must be a piece of heaven.As a 5'8 girl, i want more height. :((
Mini
said on 10/Feb/15
Hey Rob, I have experience with this area! Basically, at castings for shows especially, the designer will want an even amount of girls so no 5'7's following a 5'11 followed by a 5'8 followed by a 6'0.. that would look messy.. on paper. So agencies will try to upgrade or downgrade models to the golden 5'10 and 5'11 (and to a lesser extent 5'9) Anyone who is really 5'8 will become 5'9 and a real 5'9 will become 5'10 and if you're really 6'0+ you will automatically be 5'11 or 5'11.5. See, you kind of get to know the ins and outs of height in modelling so you can guarantee that if a girl is 5'11 on her show card then she's 70% of the time taller than 5'11. For some reason 5'11 is fine but 6'0 looks too tall. I dunno. It would make sense to just be honest about height but if it helps them book more jobs then hey.
[Editor Rob: yes it makes sense...would be a lot more simpler if they just got measured and listed correctly !]
Tunman
said on 7/Feb/15
The thing is that she really looks a good 6'1.Her agency lists her at 5'11?
Funny,they're trying to make Alessia or Cara near 5'10 and Torri,Frida and others nearly the same.
Seems like they want to create some stereotypes, at least concerning height.
[Editor Rob: I don't understand some of these agencies at times, but for some of the really taller girls they are lying to get more work for them? If the client is looking at potential models and sees a girl described 6ft 1, would it make them less likely to hire than if it said 5ft 11? Maybe that plays a part in it.]
MaryAnne
said on 6/Feb/15
She really got her swede genes!