Gary Cole's Height
5ft 11 ¼ (181 cm)
American actor best known for his roles in TV series Midnight Caller, American Gothic, Veep and Crusade. In film he can be seen in Pineapple Express, The Brady Bunch Movie and Office Space.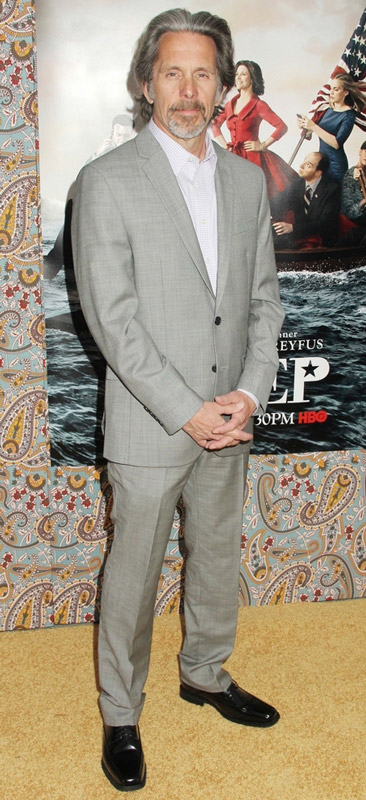 Photos by PR Photos
You May Be Interested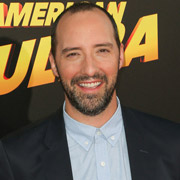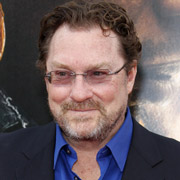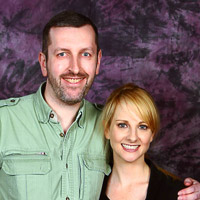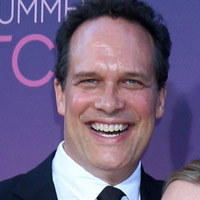 Add a Comment
44 comments
Average Guess (17 Votes)
5ft 11.54in (181.7cm)
Blanc
said on 2/Aug/20
Has the proportions/head of a shorter man
Miss Sandy Cowell
said on 23/Dec/19
I reckon that Gary was listed at 6ft when he played Lucas in 'American Gothic'. The heights of him and Jake Weber are not exactly poles apart and I believe Jake is listed at 6ft1. The two guys can look each other straight in each others faces.
I remember thinking when I first saw it, "This bloke keeps materialising out of nowhere!" 😂😂😂
He could intrude at the most inconvenient of times, when you think about it, the naughty tike! I wouldn't mind so much if he was likeable, but he simply ISN'T! He's bad news and being as he's the Sheriff, he should have people's best interests at heart but he hasn't! He's out and out evil....👺😝
Gary can have 5ft11.75.
Miss Sandy Cowell
said on 19/Sep/19
🎈🎁🎂🎉 Happy Birthday Gary! 🎉🎂🎁🎈
Gary Cole turns 63 today. He had me utterly hooked in 'American Gothic', which, admittedly, is going back a bit now. His role was as the ultimate baddie, and I'll leave it up to your fertile young imaginations as to whom he played! 😉
He's taken on 'nicey nice' roles as well! 😁
Gary always looked on the tall side to me.
Have a great Birthday, Gary! XXX 😀👍
5ft11.75.
MurMiles
said on 30/Dec/18
I think you must be including his quite impressive hair.
Sandy Cowell
said on 20/Jan/17
I thought Gary was excellently creepy in 'American Gothic', but at this moment in time, I am watching him take on a truly sensitive, emotional role as a man whose wife dies in childbirth and he is left with their tiny baby daughter.
What a completely different direction for Gary! I am impressed and touched by the sincerity of his performance.
This film is from 1990 and you can see, of course, that Gary is his full and optimum height of 5ft11.5 or so. I must admit that I would have put him at 6ft in 'American Gothic', but hey, there's not much in it!
I'll continue with this moving little film now! Byee! 🏡🚼🚹😭
(The film's title is 'Those She Left Behind'.)
Tony Stork
said on 10/Aug/16
@Editor Rob,
Average? He kinda has a long-ish face so I'm not sure if it's just average without the beard and long hair.
Editor Rob: I'd said not much over, it still implies a bit more than average, close to 9.5 I'd have thought.
IronMan
said on 4/Aug/16
@Editor Rob, what do u think his head size and weight is?
Editor Rob: not much over average, possibly near 9.5 inch
Fez
said on 17/Apr/16
@Greg,
u sure, Gary looks 3 inches taller than u and his daughter looks more 5'6-6.5" Range.
Rampage(-_-_-)Clover
said on 23/Feb/16
Really? I actually thought Cole looked taller beside Ron Livingston in Office Space than Baldwin did in The Cooler
Rampage(-_-_-)Clover
said on 21/Feb/16
Rob, who do you think would measure taller at peak Gary Cole or Alec Baldwin?
Editor Rob: I think alec possibly, but they may well have both been within a small fraction.
Sam
said on 28/Nov/15
I think in that I Spy photo with Owen Wilson, Cole would be standing on higher flooring or a step up from Wilson BTW.
Sam
said on 28/Nov/15
Rob, could you add Veep to his TV known-fors and In the Line of Fire, Talladega Nights: The Ballad of Ricky Bobby and Pineapple Express to his film known-fors?
cole
said on 4/Jul/15
Guest starred on Curb Your Enthusiasm, looked quite similar to 5'11 Larry David, both standing poorly though.
5'11" barefoot
said on 12/Mar/15
6 footer in shoes easily. I'm over 5'11 barefoot and just saw In the Line of Fire and was a few inches shorter than clint eastwood.
Greg
said on 11/Feb/15
Thank you Hypado and yes, he has never looked too much taller than me. He has always looked at least 2 inches over me so 5'11 has to be accurate at this point. I'm guessing though he has no idea about this site...would probably find it amusing haha.
Hypado
said on 8/Feb/15
Hey Greg, cool photo.
He looks 181 cm even.
Greg
said on 4/Feb/15
Hey guys I know Gary personally, his daughter Mary is my girlfriend and me and her go to the same college. I have never cared to ask, but from being around him often, his height is probably around 5'11. I'm 5'9 and my girlfriends 5'7. The link below is a pic of all of us at an event.
Click Here
Columbus
said on 2/Feb/15
rob patrick j adams was a full 3cm taller in suits, i swore he was 5'10
cole
said on 15/Jan/15
@Rampage: If memory serves, "Carlos" climbed out of something then stood on the platform the thing was on, not quite sure though, it's been a long time since I saw "I Spy"...
Rampage(-_-_-)Clover
said on 11/Dec/14
Well, even in his biggest lifts there's no way he could be towering Owen Wilson like that...
Rampage(-_-_-)Clover
said on 9/Dec/14
Click Here
Rob, how tall do you reckon Cole looks in the picture with Owen Wilson?
[Editor Rob: I don't know how accurate that is, but you only have to look at Gary Cole on Chuck with adam baldwin/zachary levi, he's nearer 5ft 11 than 6ft with those 2.]
Rampage(-_-_-)Clover
said on 15/Nov/14
Saw Office Space again and he looked a solid 6ft guy.
cole
said on 4/Nov/14
@Rampage: Couldn't agree more. He's not carrying himself too well, and even when that's the case he still looks around 5'11. Standing tall he looks every bit of 5'11.25, could even argue 5'11.5. It's likely he measured 6ft or very near it in his prime. Give him the 5ft 11.25in, Rob.
[Editor Rob: 181cm is probably a fair enough shout for him.]
Rampage(-_-_-)Clover
said on 3/Nov/14
"Gary Cole height: 5ft 11¼in (181cm)"
Passed for 6ft in In The Line of Fire, Office Space and Forever Strong.
cole
said on 29/May/14
With Jeremy Piven who has a bit bigger heel:
Click Here
Think 5'11.25 is very possible.
Rampage(-_-_-)Clover
said on 5/Jan/14
Rob, could Gary be more 5ft11.5 range?
Barely 2in shorter than Eastwood in In The Line of Fire. Looked a strong 6ft in all honesty
[Editor Rob: I suppose it is a possibility]
cole
said on 29/Jul/13
Rob do you think he can be fractions taller than 5'11? Like 5'11.25 - 5'11.5 range? He looked surprisingly close in height with David Duchovny for example.
cole
said on 16/Jun/13
Click Here
Here he looks 6ft next to 6'1 Reid Scott.
cole
said on 8/Jun/13
I also saw him once with 5'11 listed (a bit too much imo) Jason Bateman, and he was noticably taller. He tends to slouch a lot, so he may well be 5'11.5 or more when standing straight. I could see him 181, 182 or 183 cm.
cole
said on 5/Jun/13
181 or 182 cm, he was close to 183 cm David Duchovny.
Michael Voisinet
said on 7/May/13
I just saw Gary Cole in a recent episode of Law and Order SVU. He is almost the same height as Christoper Meloni who is 6'0.5'' tall. So I would say that Gary Cole is about 6'even.
Jake: 1.82 m--1.83 m--1.84 m
said on 26/Aug/12
Maybe 1.81 m is better Rob because he often looks a strong 5ft 11in.
James
said on 16/Sep/11
rob might you consider giving him 5'11.5 after seeing the pic with mcginley.... unless off course mcginley is more 184cm these days?
LUCOSO
said on 13/Sep/11
he look way shorter than duchovyni on the demi moore movie
James
said on 3/Sep/11
looked quite a bit taller than 5'11 flat with clint eastwood in 1993.
Rampage(-_-_-)Clover
said on 21/Aug/11
Looks between 5"11-6"0...
James
said on 19/Aug/11
rob do you think gary looks 6ft next too Mcginley in the photo i posted?
[Editor Rob: he looks near it]
James
said on 18/Aug/11
Could be 182cm becuase he only looked a few inches shorter than 6'3 Clint Eastwood in the Line of Fire. here with 6'1 john c mcginley only looks 1 inch shorter
Click Here
isn't impossible either when you look at him with mcgninley
WarriorDude
said on 25/May/11
Sounds spot on. Looked exactly 5'11" next to 5'6" Robin Williams in One Hour Photo.
S
said on 19/Apr/11
Definitely more 6'0, Rob. Just saw him in Chuck and he's 3-odd inches above Strahovski (strong 5'9).
luissilva755
said on 10/Apr/11
i dont understand he looks 6 4 in I SPY, next to Owen Wilson, who must be 5 9
matt
said on 31/Aug/08
Had a solid 3 inches on 5'8" Robin Williams in movie One Hour Photo.
thekiddd
said on 18/Apr/08
Not 6'. 5'11 is about it. He might have been when he was younger.. maybe.
Nicola
said on 9/Jan/08
In "I spy", He looks taller than 5 ft 11 in (180 cm) , maybe, he 's about 6 ft (1m83)