Melissa Rauch's Height
4ft 10 ½ (148.6 cm)
American actress, best known for playing Bernadette in The Big Bang Theory and Summer in True Blood. In this photo, I was wearing 0.75in Skechers, whilst Melissa had a
wedge
sneaker, giving at least an inch footwear advantage over me. She once mentioned
"I am four ten and a half. That extra half really counts. I need every bit I can get."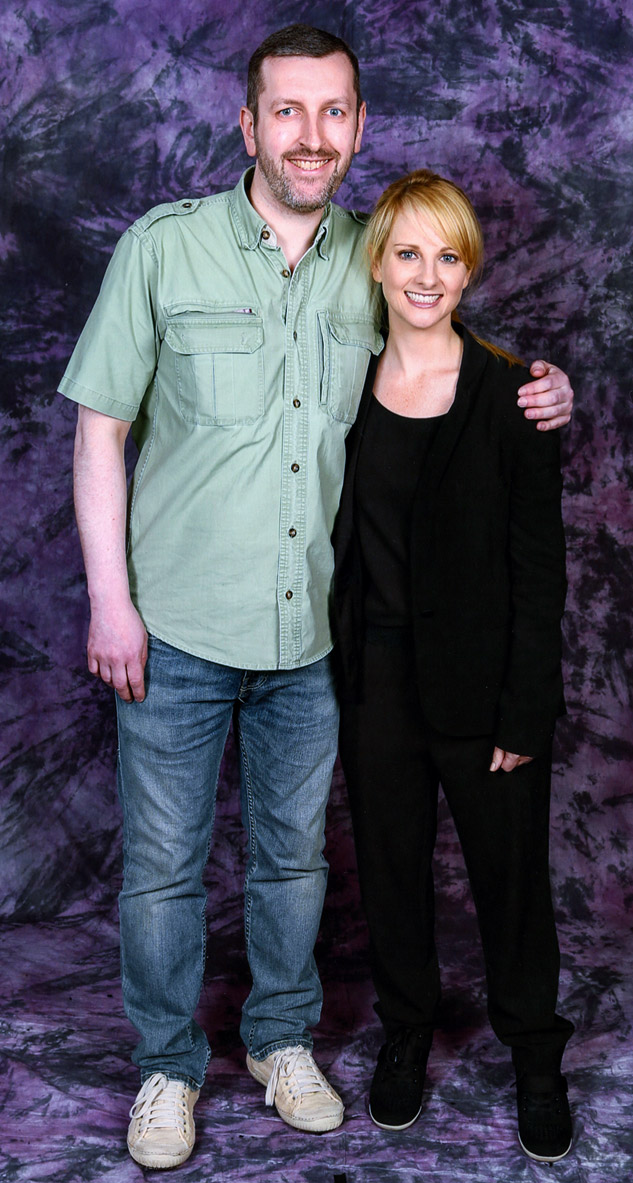 5ft 8 Rob and Melissa @ MCM Comic Con, 2016
There's not many athletes I can play, seeing that I'm under 5 feet tall.
You May Be Interested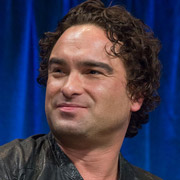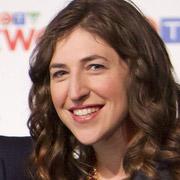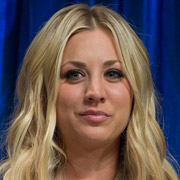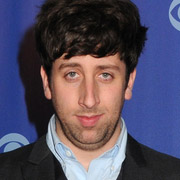 Add a Comment
61 comments
Average Guess (55 Votes)
4ft 10.25in (148cm)
Nik J Ashton
said on 5/Dec/20
I would love to compare her to my Mum!
HeightTracker
said on 16/Oct/20
Why the downgrade? She's 4'10.5
It's not really a height you lie about

Editor Rob
She's listed as 4ft 10.5
Laura99
said on 4/Jul/20
I think she is a bit smaller than me. I guess she is around 1.49 m.
Miss Sandy Cowell
said on 23/Jun/20
💐🎂 Happy 4️⃣0️⃣th Birthday Melissa! 🎂💐
A Very Happy Big 4️⃣-0️⃣ to Melissa Rauch! Have a great day honey! 🍯🐝
4ft10.5 😄👍
💐🎂🎈🎊💐🎂🎈🎊💐🎂🎈🎊💐🎂🎈🎊
Littlelee5ft6
said on 10/Dec/19
Estirpe divina why are you downgrading everyone's heights? Maybe your name should be diva not divina
Nik Ashton
said on 27/Sep/19
She's very honest.
Nik
said on 5/Sep/19
Lots of men and women in the world are Melissa's height or smaller.
Symere woods
said on 14/Jul/19
she is very short
Christian 6'5 3/8"
said on 3/Feb/19
@Littlelee
Good idea
Littlelee168cm
said on 3/Feb/19
Rob are you thinking of adding a shortest woman link to the site? There at least 16 woman who are 4ft 10 or below maybe that's enough people to start a page?
aleatorio
said on 22/Oct/18
First time I see her without glasses.Seems 4ft 10.
Mimi
said on 29/Mar/18
Rob is there a lower percentage of major height loss for women Melissa's height? Lets say at age 75+ would she be hitting 4ft8 or is she still going to be 4ft9

Editor Rob
Because of the shorter spine, by nature, there may be lesser overall shrinkage for a 4ft 10 or 11 women than a 5ft 7 or 8.
MAD SAM
said on 21/Jan/18
A small woman, she might touch 147 cm on a good day
Bobby
said on 16/Nov/17
Rob, where would she come up to on a 5'10 guy? Her head comes up to your shoulders with her footwear advantage. Would she come up to a 5'10 guy's upper chest area just under his shoulders? You tower over her at 5'8, and at 5'10 (Which I am, give or a take a quarter inch). She would appear almost a foot shorter.
Editor Rob: if you were standing side by side and both in same footwear, she'd be at your shoulder level, definitely a couple of inches shy of your chin.
Johnson
said on 31/Oct/17
@Rob how do you explain this pic with Melissa Cuoco?
Click Here
Cuoco can't be 5'5-5'6
Editor Rob:
maybe flatter shoes or just dropping a lot, she can look
much taller
in other photos.
ZoZo
said on 24/Oct/17
Walk tall with Rob Paul
TechoF?s
said on 2/Sep/17
Wow Rob you dwarfed her
even
said on 25/Jul/17
max height = 4 11 , max weight = 85 lbs , conclusion : a very small girl
Nik
said on 24/May/17
I would say she is nearer 4'10". There are still a lot of people about who are this height or who are smaller.
Andrea - I like your emojis!
Andrea
said on 23/May/17
Result for you, Arthur! 👍👏
I didn't know that... But I do love to learn new things, so thank you! You're right. I should have done some research before saying that. My bad 🤗
Congratulations for winning the FIRST argument with me, my friend! 😘😘😘
littlesue
said on 16/May/17
She about like me, I range from 4ft 10 7/8 down to 4ft 10 1/2 during the day, 57 now though so this time next year change the 4ft 10 to 4ft 9, lol
Sandy Cowell
said on 14/May/17
@ Gladstone Screwer - You have a naughty mind! 😉
Mimi
said on 12/May/17
Rob if Melissa wore high heels that are described as 6 inch in the store, would she be 5ft3?
Editor Rob: yes, she'd measure roughly around 5ft 3.
Arthur
said on 11/May/17
Editor Rob: in the UK, 6ft tall, 5ft 7.5 tall for women.
Wait. We've said a billion times that there's a 5 inch difference between the average man and woman. So, 5'7 would be the equivalent of 6 feet.
Editor Rob: it can vary between countries, and in some countries males may have stagnated slightly and females increased a little.
Sandy Cowell
said on 10/May/17
It's terrific to see someone as small Melissa feeling confident and happy with herself! She makes me feel tall! I have a lot of admiration for her not letting her short height stand in the way of her acting dreams! Instead, she makes a feature of it, and a very cute one at that!
I'll go along with 4ft10.5!
Christian-196.5cm (6ft5 3/8)
said on 9/May/17
Rob, is she the shortest celeb you took a pic with that's a non-dwarf?
Editor Rob: there's not that many under 5ft I've met, she is one of the shortest yes.
Peter 179cm
said on 8/May/17
Doesnt look like she's under 150cm but if she says 149,she must know something.
marc
said on 8/May/17
i love her!why?because she has no problems with her height given the fact, that she is telling the truth. Longoria or other short women would say 5 feet 1 or something like that. I admire her!
176cm guy
said on 7/May/17
Hey Rob, what was she like in person?
Editor Rob: she was quite friendly that day, seemed to be enjoying the event!
Arjan Ghosh
said on 7/May/17
Rob, what would be your definition of "tall" for both men and women, barefoot?
Editor Rob: in the UK, 6ft tall, 5ft 7.5 tall for women.

Mimi
said on 7/May/17
Wow so lucky Rob! You got a picture with cute little but mean Bernadette 😂😂
Johnson
said on 7/May/17
@Rob how can I see the list of the last celeb pictures you a have pic with? I only see this actress is the last one
Editor Rob: on the front page I moved that section below the 'latest celebrity heights'. Since it's more infrequently updated compared to the latest addition section.
Hypado
said on 5/May/17
So cute and so little.
grizz
said on 5/May/17
It's interesting, if not coincidental, that almost every celebrity loses some height after you persoanlly take a picture with them.
Editor Rob: she's listed on her own claim, I think it is reasonable to believe she measured it.
Drake
said on 5/May/17
What a cute picture!
Omar
said on 5/May/17
She is so damn cute
Andrea
said on 4/May/17
She looks 5'ish here, probably not much different than how that 152 girl from the HC looks with you...
Take away one inch for bigger footwear and she looks 4'10.5-4'11 range! I would certainly put her in that category of celebrities who measured themselves and came out with that mark... Honest claim! She might have even got the full 4'11 listing, if she just said 4'11...
spainmen191cm
said on 4/May/17
Nice photo Rob! Great actress. There is any chance to get a photo with the other Big Bang Theory stars?
Phil
said on 4/May/17
Well of course Big Rob is much taller than her.
Christian-196.5cm (6ft5 3/8)
said on 4/May/17
Rob, is she the shortest female celeb whom you met and took a pic with?
Lee168cm
said on 4/May/17
Is she around five foot in those wedges in the new photo rob?
Editor Rob: I would have said in thick sneakers a bit over 5ft.
Kl
said on 23/Apr/17
Cant believe she taller than me I am 1.43m
mrtguy
said on 22/Feb/17
Rob, don't you think 5'3.5'' could not be out of question for Mayim, she certainly doesn't look solid 5'4'' next to Melissa barefoot, but then again she has very long head??
Editor Rob: yeah I wouldn't rule the chance out.
Rhonda
said on 11/Nov/16
On BBT lately she said she was 4ft 11. I think 4ft10ish but 4ft10.5 is good as she claimed that.
fred
said on 25/Oct/16
4 ft 10.5 = 148 cm rob not 149 cm
Editor Rob: it's 148.59.
The closest cm is displayed for each feet/inch.
Cliff
said on 28/Mar/16
It's true Rob -- she did state in a WGN interview that she was 4'10.5"
Here's the link where she mentions it 52 seconds in:
Click Here
Perhaps she should be downgraded now?
Editor Rob: yes I'll put the quote at the top now!
Big Daddy Woo Woo
said on 4/Mar/16
She was just on the WGN Morning News here in Chicago stating she was 4'10.5" and how that extra 1/2 inch is very important to her.
charlie
said on 2/Feb/16
its strange I watch TBBT often and I assume the chicks on it were around 5 foot 5 and the guys were around 5 foot 7 or 5 foot 8. I didn't realise the guys were like 5 foot 4.I knew Sheldon (Jim Parsons) was very tall and stood out from the rest but I didn't think his male co stars were that short. But then IMDB is never ever accurate with height. You may look at an actor and see he's 5 foot 11 and a year later go back to his IMDB and he magically dropped to 5 foot 8 inches. lol. Look at Arnold Schwarzenegger's wife she was listed at 5 foot 11 for the longest time and on many websites still is and now she's listed at 5 foot 5 inches.Incredible
Thomas
said on 17/Sep/15
I guess that 4 ft 10 would be the better fit but it's hard to judge it correctly though.
Rhonda
said on 2/Apr/15
I still think 4ft10. There are a lot of 4ft 10 out there.
Adolf
said on 7/Jan/15
How tall do you think is her husbant Winston rauch?
Magic
said on 21/Aug/14
mmm here she wears high heels are 12 cm so she would be 5'3-5'4,but here
Click Here
leonard(galecky)towered her of least 3-4 inches
Magic
said on 21/Aug/14
mmm here she wears high heels are 12 cm so she would be 5'3-5'4,but here leonard(galecky)towered her of least 3-4 inches
chris
said on 29/Jun/14
definitely south of five feet.... I'd say about 4 ft 10 1/2
Bullseye
said on 23/Jun/14
God I have a thing for petite girls! I find them so sexy, like if all the physical attractiveness of women was squeezed into their bodies.
I am 6'3" and I would love to date a girl like her
Pete Watts
said on 27/Oct/13
Oh man I love short chicks! She is beautiful and can wear any heels, even a 6 inch heel would only make her 5ft5. I'd have a piece of her anytime..
yeye
said on 12/Oct/13
Ideal woman, imo.
Al the Pal--5-5
said on 2/Jun/13
It dos'nt matter how tall you are-- it only matters how big your heart is ! And how you show it!
Green Beret37
said on 8/Apr/13
Im approximately five foot six and a half so usually you would think shes no more than four inches below my height. She looks taller on tv
Vikki
said on 31/Aug/12
Next to Penny on bbt I'd say she was 5ft even
Shleighmonster
said on 23/Jul/12
I thought she was around 5' 2!