Mayim Bialik's Height
5ft 4 (162.6 cm)
American actress best known for playing the title role in the sitcom Blossom and for appearing on The Big Bang Theory. In film she has appeared in Beaches. On the Chelsea Lately show she said
"I'm a 5 foot 4 Jew"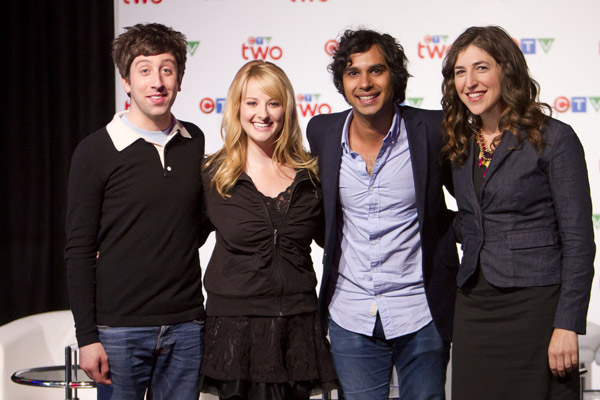 Simon Helberg
,
Melissa Rauch
,
Kunal Nayyar
and Mayim
Photo by PR Photos
If I stand up straight, I'm Five-Four and a half. But, I don't stand up straight. So, I feel like I'm about Four-Three.
-- Wired.com video
You May Be Interested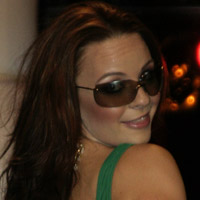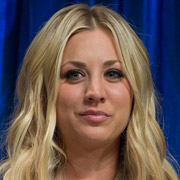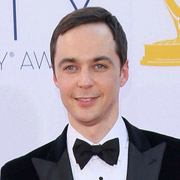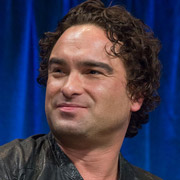 Add a Comment
18 comments
Average Guess (18 Votes)
5ft 3.83in (162.1cm)
Mimi
said on 11/Dec/20
Greetings to Mayim on her 45th year here on earth. Happy birthday to Amy and Blossom of TV.🍰🎊
Littlelee5ft6
said on 19/Apr/20
I'm assuming simon is stood on tiptoes here as hes equal height with kunal
Nik
said on 30/Jun/19
The photograph above is a joy to see!
Sant
said on 28/Apr/19
Yes she is around 5'5" after having alate growth spurt,still shocked to see how small she was at 15 in blossom season 1 to a normal women height at 18,lucky people grows that much after15
Chase Molenaar
said on 17/May/18
Excluding possibly dubious footwear or standin on toes, it's impossible that Simon Heldberg is three inches shorter than Kunal Nayyar. It's likely that Kunal is shorter than he's posted at or Simon is taller, but the slim height differential here is not indicative of an uncanny 3 inch difference. If Mayim is listed at 5'4, that raises a lot of questions for the other people in this photo. What do you think Rob?

Editor Rob
Simon at 5ft 4.5 range is possible, Mayim at times looks under 5ft 4.
Adey P
said on 18/Feb/18
Rojina said on 4/Aug/16
I thought she d be at least 5"7......
———-
Why would you think that?
Adey P
said on 18/Feb/18
I disagree with Tom, I think she is a couple of inches shorter than Kaley Cuoco. Mayim is shorter than Johnny Galecki and Simon Helberg, and Kaley isn't.
Mimi
said on 12/Dec/17
Happy birthday Mayim!!
Tom
said on 20/Sep/17
Looks the same height as Kaley Cuoco when wearing the same footwear.
mrtguy
said on 2/Jun/17
Rob, how long would you say her head is??

Editor Rob
I think because she has a longer eye-chin than eye-top head, it may seem longer than average...maybe it is a bit over average.
mrtguy
said on 31/May/17
Rob, how big would you her is??

Editor Rob
how big is her what?
mrtguy
said on 2/Feb/17
Rob, It's very rare for a women, but don't you think her head is quite long in terms of proportions most pictures I see her head can even look longer than the average man??

Editor Rob
mrt, I know what you are saying, her head can seem longer, I think it's just the shape and how she looks, probably 1/3rd inch longer than average 5ft 4 women's head.
Rojina
said on 4/Aug/16
I thought she d be at least 5"7.......
Umila
said on 2/Mar/14
She came to speak at TTU last year and it shocked me how tiny she is in person. They do a good job padding her out with several layers. Also, I got to stand near her. I'm 5'6'' and I felt like a giant next to her. I can't see anything over 5'2'' for this pretty lady.
Emily
said on 1/Apr/13
I think she´s 5´3 tops. But actually nearer 5´2. I remember seeing her on the View where she was wearing huge heels, and she was just Whoopi Goldberg´s height.
balrog
said on 25/Dec/12
She looks 5'3'' next to 5'6'' Kuoco and 4'11'' Rauch.
Clemencia :D
said on 1/Dec/11
Doesn't look like 5'4". More like 5'2".
Ashley
said on 16/Jun/09
When I saw her on What Not to Wear, I knew she was way shorter than 5'6.5" when she stood next to a 5'7" Stacy London. But when I saw that I thought that she was 5'3", at least.