Gaspard Ulliel's Height
5ft 9 ¾ (177.2 cm)
French Actor best known for roles in Hannibal Rising, A Very long Engagement and Strayed.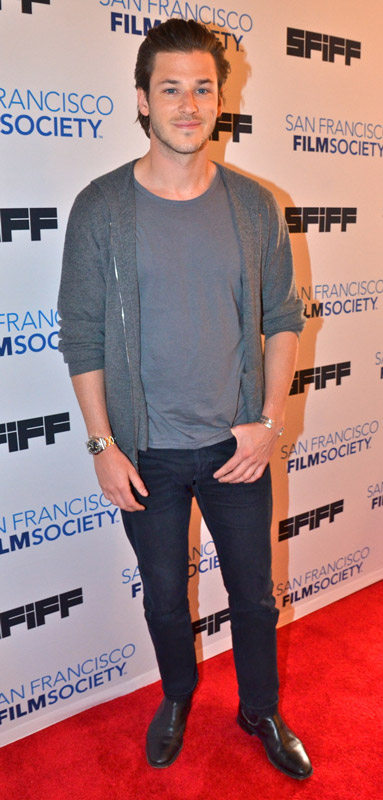 Photos by PR Photos
You May Be Interested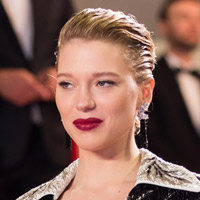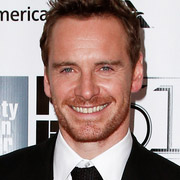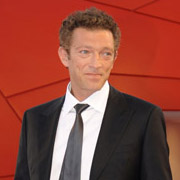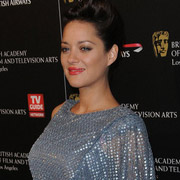 Add a Comment
53 comments
Average Guess (20 Votes)
5ft 10.05in (177.9cm)
heightchecker34
said on 27/Sep/20
It is inspiring to know a guy barely 5'10 can be a model and face for such a major brand. Usually male models float between 6'0-6'3. Maybe the handsome face can make up for a lack of height? Either way, good for him.. in a way, maybe he is shattering the glass ceiling for shorter male models?
c-mo 176.2cm
said on 12/Feb/20
I really believe he is 179cm or something
Oliver
said on 13/Feb/19
Rob,could you tell me your opinion to my last comment?

Editor Rob
I would have said there was more difference
Between them
than in the previous photo though he can look 5ft 10 range (gaspard).
Oliver
said on 19/Jan/19
Click Here
Rob,I can't see how Gaspard can be 5'9.5 if Vincent Cassel is 6'1.5.I think this listing seems too low.
Kurt
said on 10/Jun/18
Good listing, solid 5'9, spot on 176cm
Animus
said on 23/Mar/18
In premiere photos he never looks 5'9½ next to Vincent Cassel. He looks at least 1in taller.
Animus
said on 28/Feb/18
There is definitely not 4 inches between him and Vincent Cassel (listed at 6'1½). I'd say at least 5'10½, maybe taller.
Animus
said on 28/Feb/18
He looks taller than this listing.
jesse
said on 27/Jul/17
Looks 5'10 exact to me
Pierric
said on 23/Jan/17
Hmm Rob, if Emmanuelle Beart is 5'4", I think he's like 5"11...Look at theses 2 pics (Beart's shoes)
Click Here
Click Here
Kim
said on 8/Dec/16
I agree with that he's listed as 180cm
Rimbaud
said on 7/Aug/16
Rob if you get a moment could you search gaspard and Louis garrel, I really want to know what you think Louis height is, he claims 6ft, but want to know what you think, you can also search Louis garrel with Michael Pitt to give you another comparison, thanks
c-mo
said on 16/May/16
why 177cm Rob ? he is listed as 180cm
rimbaud
said on 23/Apr/16
looks a flat 5ft 9" next to 6ft Louis garrel
Johhno
said on 28/Nov/15
I've met in Paris subway, would say max 171cm
gigi98
said on 5/Sep/15
rockitbaby@ Aymeline Valade is 5.9, so Gaspard Ulliel is 5.11
french guy
said on 27/Sep/14
I think he wears lifts , he often looks taller than that
rockitbaby
said on 24/Jul/14
No way he's only 1,77. In this photo, he's next to 5'10 model Aymeline Valade and she's at least 4cm shorter than him. He's like 1,82 or something close to that.
Click Here
176,2Tunman
said on 19/Feb/14
He looked 7in taller than 5'4 Emmanuelle Beart, but she was barefeet if I remember well, so rather 6in without shoes.5'9.5 absolute minimum.Possibly a legit 5'10,Rob?
Realist
said on 18/Dec/13
Looks 5'9-5'10 with Rhys Ifans in Hannibal Rising.
Mateo
said on 26/Oct/13
Seems to have about the same height difference between Jay Z that Macklemore has, good 2-3 inches shorter..So 5'9 -10" seems about right.
Rashisama
said on 30/Jun/13
Wish I could see him in Paris haha but yeah I heard he's 5'11
Nenninn
said on 29/Apr/13
I think hes taller
oreo
said on 24/Mar/13
180 cm we're alike almost his double !!
Henri
said on 10/Feb/13
No, this is certainly not true. I have seen him in Paris many times. I am 5' 9" and he is taller than I by 5 centimetres or more.
Sera
said on 15/Dec/11
I saw him somewhere around Paris before. He's definitely not just 5'9. He's more of 5'11 something because I'm 5'2, my boyfriend's 5'8, and Gaspard's a lot taller than my boyfriend.
Sabre
said on 13/Dec/11
Guy looks really tall to me, I'm surprised. Would have thought 6'2, just by sight though.
Ana
said on 7/Jan/11
Besides some of his short female co-stars, he looks 5'9 or 5'10... I guess he's around that. (Ex: Mélanie Thierry, Mélanie Laurent, Audrey Tautou)
Gigio
said on 1/Jun/09
His really 5'7. I know this since his my neighbor... So Tara!!!
lummox
said on 3/Feb/09
I think the 5'10.5" is right on target but there has to be some lifts in the boots he wears. When you see him on a red carpet, he'll look 6'2" when you know he's 4 inches shorter than that.
Jessi Mae
said on 6/Jan/09
Omg hottie. <3 I don't think anyone should care about his height. Because his pretty face makes up for everything!
But yeah. He's like. 5-10.
glenn
said on 5/Nov/08
he is 5-10 to 5-11.
Chris
said on 4/Nov/08
Just met him and I will send pics. He is between 5'7 and 5'8. He had boots on when I met him which made him appear taller. As did I. I am 5'9 3/4 and I was taller then him by at least an inch and a half.
Anonymous
said on 28/Apr/08
Is about a head taller than Audrey Tatou. I'd say 5'10 is about right.
BellaVolterre
said on 21/Mar/08
Gaspard is such a cutie! and I bet he hears that alot!
Eric
said on 22/Feb/08
Saw him in Vegas at Club PURE...no more than 5'7.
who cares
said on 16/Feb/08
He's so gorgeous! I think 5'10 is right..maybe 5'11.
Mr. Fantastic
said on 21/Jan/08
I saw Dave recently..he's 5'7 max.
Ieva
said on 2/Jan/08
Hi.i am from lithuania.i like Gaspard he is wery nice. What ever what is he heiht!
erin
said on 8/Dec/07
i think that he's taller than 5'10, he looks like he's leaning to one side so i think that he's taller than 5'10
glenn
said on 15/Nov/07
thats correct.he is a french model.i spotted him before in fashion mags.
jack
said on 13/Nov/07
well he's a french model. sure he has connections but i really don't think FRENCH fashion shows would accept a model under 5'11, seeing as how that is the standard height for models these days
mickael
said on 14/Oct/07
hi everybody i'm french, i read that gaspard ulliel is 176cm.It's very possible!
Look at the picture he is taller than glenn but not very much.(Sorry for my bad english).Bye
Yitzhak
said on 3/Jul/07
Wow....seems as though he is 1 to 1.5 inches taller than Glenn in that picture only. Looks 5'9.
Drew
said on 1/Jun/07
On Punk'd, the accomplice told him: "You look really tall, how tall are you?" and Dave responded: "No, I'm only 5'9".
glenn
said on 24/Mar/07
kinda dress shoes like.
Jack Daniels
said on 23/Mar/07
what kind of shoes he wore during the shot, Glenn?
glenn
said on 20/Mar/07
he close to 5-11.
UK
said on 20/Mar/07
Glenn..judging from this photo 5'10 on the dot is more like it, but no more. Mind you I did not meet him..you did, but here he does not seem more than 2 inches taller.
horacle
said on 2/Mar/07
In france he was known to be 176 cm. Maybe he got a late growth spurt. Looks tall.
Austrian
said on 21/Feb/07
lol he sucks
by the way thats another example how a screen makes people look taller, cause judging from the movie clips i would have said hes gotta be around 6'1 or more lol
Glenn
said on 7/Feb/07
5-11.photo proof coming.
jason
said on 6/Feb/07
173 cm max