Gavin McInnes Height
5ft 9 ¾ (177.2 cm)
British-born Canadian actor, comedian and media personality, who co-founded Vice Media and hosts The Gavin McInnes Show.
Every man [in New York] is very tall. He's Six-two...I'm Five-Eleven. When I go to a party I'm a shrimp. I'm like a little tiny man, they pick up and carry around and give treats too.
You May Be Interested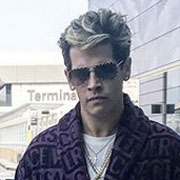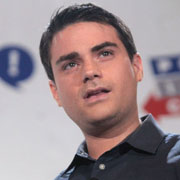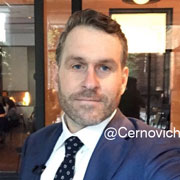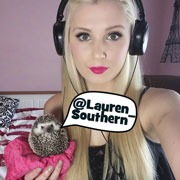 Add a Comment
26 comments
Average Guess (24 Votes)
5ft 9.36in (176.2cm)
Chase
said on 8/Dec/19
Looks more in the 5'9-5'9.5 range. Very generous listing in my opinion. He's 4 inches shorter than milo.
MD
said on 28/Jul/19
@Rob,
Here he is with Liam Aiken, who you have listed as being 5'8", here.
Click Here
Click Here
Click Here
In one of the shots from this set, he's literally pulling himself up over his colleagues. Again, almost 5'10" is way too much. He's lucky if he's a full 5'8.5".
Christian 6'5 3/8"
said on 27/Jul/19
No 5'11" man thinks of himself as that short (even though we know he's not 5'11") He must have a complex in which he thinks he's shorter than he really is.
180 cm Frank
said on 24/Jul/19
glen beck calls him out at the very start of this video
Click Here

Editor Rob
He's sticking with his 5ft 11 claim, but Beck wasn't quite buying it, many folk don't buy his claim!
Starlo3
said on 9/May/19
I don't really buy a near 5'10 listing at all. He's often times wearing pretty thick lifts and never really has height over someone.
vaux
said on 10/Nov/18
Look only slightly taller than Faith Goldy (who I've seen listed as low as 5'6 but also seen 5'10 and she usually wears heels) I'd give him a solid 5'10.
MD
said on 12/Aug/18
Hey Rob, do you think you could look at this one, again? He consistently looks a bit below average height. Not genuinely short, but to have him up at 5'10" seems almost two inches above what he actually is.
NYCGuest
said on 8/Aug/18
I've spoken at length with Gavin twice in NYC when we were both standing. My first impression was how much shorter he was than I had anticipated: best guess would be 5'8", and definitely under 5'9" even allowing for errors.
For the sake of comparison, Mike Cernovich was at the same event and the current listing of 5' 11.5" seems exactly right.
5'10 lad
said on 3/Jan/18
Rob I don't know how to put the link here but theres a video where he claims 5'11. It's titled "Don't move to New York City!" By Rebel media and comes just after 1:00
Editor Rob: yes I'll add the full quote in the description.
Guest66
said on 31/Dec/17
5'11 guys don't call themselves "diminutive", besides those who have always dreamed to become a 6'4 + NBA stars. I doubt Gavin is under 5'9.5 though
Anon
said on 31/Dec/17
Assumed he was average-ish. Gut told me he was 5'10-6'0, but maybe he's smaller.
Annonymous
said on 31/Dec/17
i think he has half an inch on Anthony Cumia. Could Cumia be 5'9?
Annonymous
said on 31/Dec/17
He has claimed 5'11 in the past
Jacob
said on 30/Dec/17
I've seen some of his videos absolutely funny honest guy but claiming 3 cms tallerr isn't that much of a deal if he had a 5 cm claim I'd laugh lol
Mike g
said on 30/Dec/17
I also heard him claim to be 5 11 but I also heard him refer to himself as "diminutive". Looks short to me.
Anonymous
said on 30/Dec/17
He claimed that the average New Yorker was 6'2" and he was 5'11" in one of his videos.
5'10 lad
said on 30/Dec/17
How tall do you think his wife is Rob? 5'8/9?
Editor Rob: yeah she might be in that range.
Kourosh
said on 29/Dec/17
i love how he roasts the feminists
Ted
said on 29/Dec/17
I'd be really surprised if he was over this.
Wolf
said on 29/Dec/17
I swear a few months ago Google listed him as 6'2"
Who makes these claims?
HonestSlovene
said on 29/Dec/17
Yeah I also thought he seemed average-ish height.
Guest66
said on 29/Dec/17
He actually has claimed 5'11 in one of his videos, but this listing is closer to the truth imo.
randomuser
said on 29/Dec/17
More like 5'7. He claims the average height is 6'2, so since he adds 4 inches to average, he is probably adding 4 inches to his claim of 5'11
Dingus
said on 29/Dec/17
I always thought he was a tall guy.
5'10 lad
said on 29/Dec/17
@Paul NS (6'0.5) I've seen him claim 5'11 in a video before no idea where they got 6'2 from
5'10 lad
said on 29/Dec/17
Thanks for adding him Rob 👍