Gemma Atkinson's Height
5ft 9 (175.3 cm)
British actress best known for playing Lisa Hunter in Channel 4 soap opera Hollyoaks. She commented on her height in 2005, in the Sunday Mirror:
"I tend to look a bit lanky because I'm tall at 5ft 9in"
. On twitter she has mentioned her height numerous times, saying that she got her stature from her 6ft 2 Father and also mentioned her weight:
I'm 5ft 9 and 10.5stone [147 pounds]

I'm as light as a feather me... All 11 stone of me.
People are always shocked at how tall I am x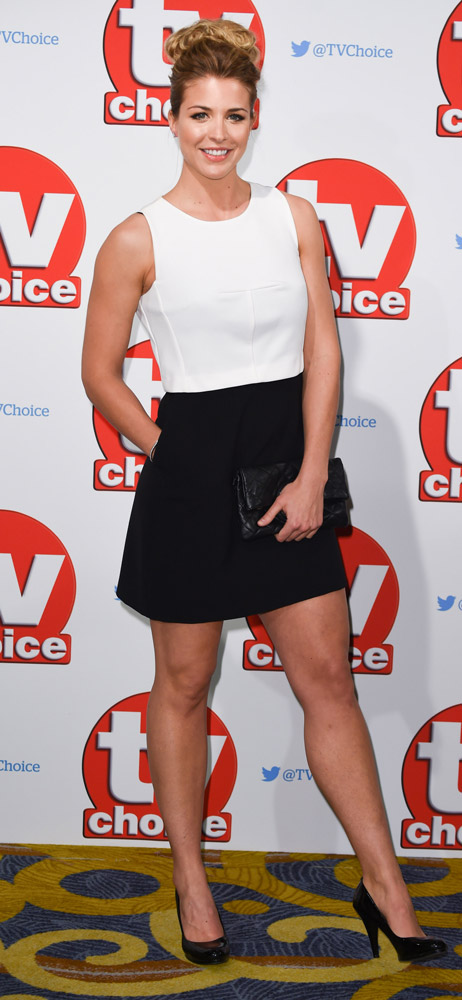 Photos by PR Photos
I have to be careful of being too thin. I am 5ft 9ins and if I go too thin I end up looking like Olive from Popeye
You May Be Interested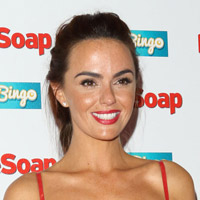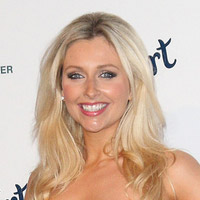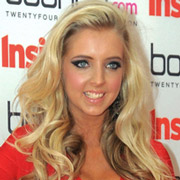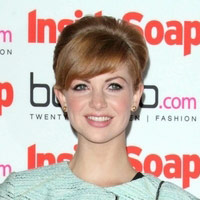 Add a Comment
39 comments
Average Guess (20 Votes)
5ft 9.51in (176.6cm)
Nik
said on 29/Jun/20
@ Rob - Could Gorka be my height?

Editor Rob
That is a possibility
Nik
said on 29/Jun/20
The average guess is extremely high!
Nik Ashton
said on 7/Jun/20
@ FiveEightJake - He's certainly over 5'6"!
@ Rob - Please give Gorka Márquez a page, I have only ever seen him listed as 5'6" - 5'7"!
Nik Ashton
said on 7/Jun/20
Look at this:
Click Here
FiveEightJake
said on 22/Feb/20
Rob her partner Gorka is 5'6 according to google, He looks more 5'8 - 5'9 to me. What do you think?

Editor Rob
barefoot I doubt Gorka is under 5ft 8 much, 5ft 6 seems impossible
Reginald
said on 12/Feb/20
yeah i thought gemma would be 1insh taller than me
Miss Sandy Cowell
said on 12/Jan/20
I've just watched a very jolly episode of 'Celebrity Family Fortunes' and saw Gemma in one of the teams with her mother, Sandra, and other family members. The programme is an ideal opportunity to compare the guests with the 6ft4 (just under!) Vernon Kay, whose height was mentioned right at the beginning of the show. For a girl, Gemma looked a good deal nearer to Vernon's height than most.
I'll go for the average of 5ft9.5.
😁💐
AndyChat
said on 26/Dec/19
I'm a bit late to the discussion here having just seen Gemma again on Strictly Come Dancing this week but I actually believe that, unlike most of the 5ft nothing female celebrities on here, she may actually downgrade her height slightly.
She doesn't sound like she's entirely comfortable with her height or maybe it's just because she doesn't want to embarrass her smaller partner in real life, either way she always appears so statuesque and full bodied I find it hard to believe she's any less than a very strong 5ft 9ins.
PCrowd
said on 5/Jul/19
Gemma looks like a flat 5'10 to me. Absolutely tall for a woman.. 5'9.5 at the least is likely, but 5'10 flat seems like it. She is quite stunning with a perfectly toned body With heels could look a 6'2 goddess...
Wayne B
said on 11/Apr/19
Apparently her partner is 5 foot 6, a lesser man would feel uncomfortable being the shorter one, so good on him. :)
TheBat
said on 6/Nov/18
She's definitely an honest 5'9" woman.
MAD SAM
said on 17/Jun/18
She's 176 cm but I don't understand why some people think she's even taller than that
Crumpet
said on 21/Dec/17
I think she downgrades her height.
Nik
said on 30/Nov/17
@ Sandy Cowell @ Gladstone Screwer
Sandy - I think that your autocorrect is **ss**, don't you? It's a wonder it didn't come out with that! I also think that Gemma Atkinson and Gemma Arterton have got remarkably similar names, good spot!
Sandy & Gladstone
When Sandy's autocorrect changed TUT to T*T it was appropriate and inappropriate at the same time with what it came out with!
I think that Gemma is short of the 5'9" mark and I would say that she is between 5'8.5" and 5'8.75"! I think that that the average vote is about an inch over what she is, no way is Gemma 5'9.61"!
Cheers!
Nik
said on 30/Nov/17
@ Sandy Cowell. @ Gladstone Screwer
👍👍
Sandy Cowell
said on 29/Nov/17
😛 Correction Time! 😛
In the second line, the word should be 'mixed' and NOT 'missed'!
Sandy Cowell
said on 28/Nov/17
I sometimes get this Gemma (Atkinson) missed up with Gemma Arterton! I think after my trivial comment I should at least give Gemma an estimate so here it is: 5ft9 goes in the box for this Hollyoaks actress!
Sandy Cowell
said on 28/Nov/17
@ Gladstone Screwer - You and your superb massive racks! Tut tut tut!
@ Nik and Gladstone - First of all, Gladstone, you will no doubt be aware that my autocorrect has been changing certain words to make other, ruder words!
Now I wonder if you two fellas can guess what it wrote instead of T-U-T? Here's a clue: it's highly appropriate!
Yes, well done boys! I knew you would guess correctly! And then it tried to put 'T-Bag' instead of the hyphenated spelling, but that is only rude depending on your education!
jinny90
said on 10/Aug/17
She said during an interview today about staring on strictly come dancing that she would need a tall partner as she is a big girl at 5ft 9ins . I see below that people are saying that she has stated 5'8 in the past . In my experience usually people who state two different heights are usually some in the middle , She is probably 5ft 8.5" ins . Although people who have met her in person below reckon she is about 5ft 10ins. So who knows !.
Arch Stanton
said on 11/Mar/16
Do you think she might be downgrading herself a little Rob or do you think 5'9 on the nose is right? She has a similar frame to Lindsey Vonn, is 5'9.5 possible?
Editor Rob: when any 5ft 9er wears heels they can look big. Maybe she is a respectable 5ft 9 and doesn't drop under it?
Arch Stanton
said on 11/Mar/16
Somebody at the DM said she looks very tall in person in Leeds. With heels would look a decent 6 ft er.
Arch Stanton
said on 11/Mar/16
@Rob, might want to update it to 11 stone, that's what she weighs now.
Click Here
Absolutely stunning. I love strong, tall women like her and Vonn who weigh a bit and don't try to look like a stick insect!!
Editor Rob: she's looking fit there. She mentioned 11 stone as far back as 2011 on twitter as well...it's a believable weight, but she might at times in the past been over that...

Jennifer
said on 1/Jun/15
Saw her in Leeds last week, surprised at how tall she is. I'm 5-8 and she was a lot taller than me. We were both wearing flat shoes. I'd say 5-10 easy
Arch Stanton
said on 15/Jan/14
Doesn't look lanky at all, bloody gorgeous.
Alex
said on 16/Jan/13
Legit 5ft9in, maybe even 5ft9.5 in. Very tall woman eitherway.
RD
said on 14/Jan/13
Seems about right. Every article I read about her says she's 5ft 9in. In Closer magazine it said she was 5ft 9in and 11 stone (154lbs).
Click Here
Helen W
said on 12/Jan/13
I'd say Gemma is a bit taller than this -- maybe 5ft 9.5in or 5ft 10in. I used to work in hair and makeup on Hollyoaks about 10 years ago. Most actresses are quite short, but I always remember that Gemma was quite a bit taller than me and I'm just under 5ft 8in.
rob
said on 5/Mar/11
On Soccer AM I am sure she said 5'8.
She definetley said 5'8, I have heard her quote 5'8 before somewhere too- Radio?
Dean
said on 20/Feb/11
Click Here
She claims 5'9 here as well..however Id say Tim Lovejoy has 1 inch on her and he is 5'10 which would make sense but she has heels on? What do you think rob?
amber
said on 13/Jun/09
o,rob maybe i am boring but i found anoother site where gemma is listed like 5'6
Click Here
so she's from 5'6 to 5'7.75 tops
amber
said on 13/Jun/09
besides i found a site shere she's listed like 5'6 so maybe she's even around 5'7-5'7.5 now
Click Here
amber
said on 13/Jun/09
i don't thin she's 5'9 maybe 5'8 or 5'7.75 because next to 6'1 marcuse bent she with 3.5 inch heels appears 3 inches shorter than him
Click Here
M.P.
said on 30/Dec/08
Wow! A girl as flawlessly beautiful as her usually doesn't have the benefit of also being really tall, as well. Most gorgeous women are 5'5" or under. That makes her even closer to being Perfection!
I'm not that tall, though. I'm only 5'11". I wonder if a woman like her would date a guy my height?
Sophia
said on 17/Nov/08
I'm 5'8.5 and 14 i always get called lanky, lads say sophias really hot exept her height. i think there just being freaks because few of them are taller then me lol. jelous.
Amy
said on 8/Oct/07
Well Said Ellie! Im 5'11 !! Woooohh Go Me!
Rebecca
said on 12/Aug/07
i'm 5ft9 i get called a giant
Ellie
said on 16/Jun/07
As she used to be in hollyoaks, i used to see how tall she really was - 5'9...at least. Tall is best ;) I shud know:P
NIKKI-NOFINGERS
said on 3/Jun/07
SAID ON SOCCER AM 2 WEEKS AGO SHE WAS 5 FT 8
Anonymous
said on 26/Feb/07
fit
as fook