Geoffrey Beevers Height
5ft 9 (175.3 cm)
Peak height was 5ft 10 (177.8 cm)
English actor, best known for playing Melkur (The Master) in classic era Doctor Who. In 1974 he
listed
himself in Spotlight as
"5 feet 10 inches"
and in recent years at a weight of 12st (168lbs). In this photo I'm wearing 1 inch
Po-Zu Sneakers
, and Geoffrey's shoes were in that range too.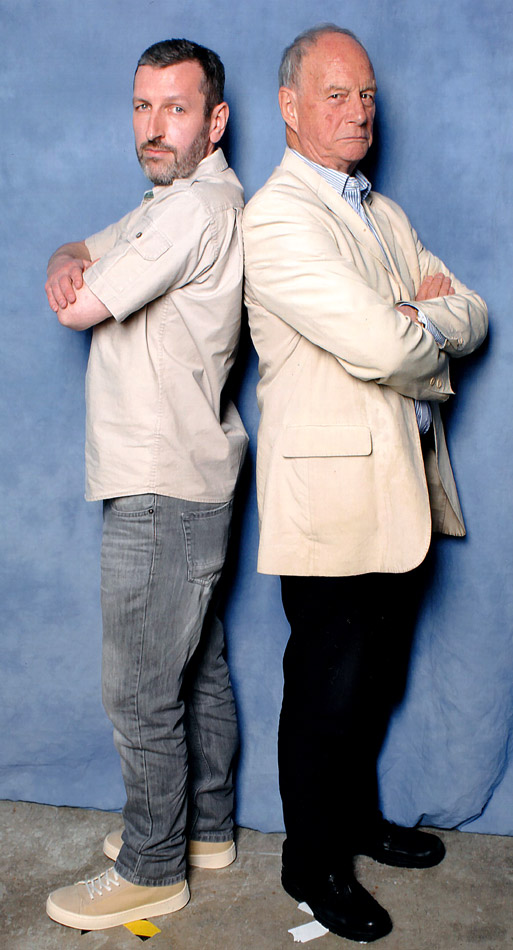 5ft 8 Rob and Geoffrey @ 2019 Glasgow Film Con
You May Be Interested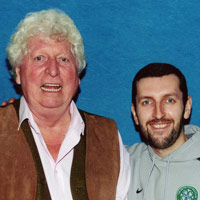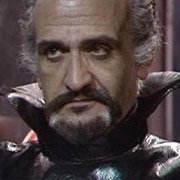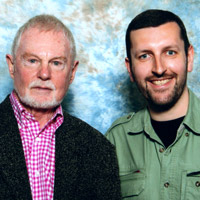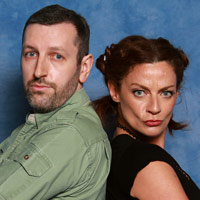 Add a Comment
13 comments
Average Guess (6 Votes)
Peak: 5ft 10.29in (178.5cm)
Current: 5ft 9.33in (176.1cm)
VitoCheng
said on 21/May/20
Current: 5ft 9.5in
Peak: 5ft 10.25in
Bobby 1.78m (5'10)
said on 7/Mar/20
I'm seeing more an inch and change here, so I think he could be 5'9.25 and his peak height may have been 5'10.25.
Canson
said on 29/Feb/20
I can see the argument for the average of 5'9 1/8" next to Rob. It can look the full inch difference but footwear appears to be a variable. They don't look the exact same range. Beevers at first glance appears to have slightly more
miko
said on 29/Aug/19
One day Rob will accidently post a full body shot up on here with a celebrity and he'll be wearing a whopping pair of elevator boots... and he'll confess he's just found out he's lost his first millimetre and is making up the difference to the tune of 4 inches extra boot tread.
Jenny will be found scowling in the background as Rob wobbles around the convention centre in military posture, leaning on celebrities shoulders to look as tall as possible.
The CelebHeights longest serving posters will go into meltdown as Rob completely destroys everything he ever stood for, with Glenn running around the Bronx naked & barefoot screaming 'I told you so!!'

Editor Rob
It would be interesting to show the difference in a photo with a celebrity, going from one photo wearing a small sneaker to another with a decent sized elevator, but I think I'll keep any photos of me in Elevators to
Promo or Gimmick photos
.
Miss Sandy Cowell
said on 27/Aug/19
I agree we're all kids at heart, but imagine how much a guy who measured, say 6ft2 in his prime, would have to shrink if his destiny 'at a certain age' would be 5ft6? 😩
Ergo, I disagree! 😁
Nik
said on 26/Aug/19
@ Sandy Cowell - Doesn't it just? However it is so true, we are all kids at heart and the average height of all the people within any age group is different to what the average height is of all the people within any other age group! Geoffrey must be above average for his age group and by about 3 inches, he's a big lad!
Miss Sandy Cowell
said on 25/Aug/19
@ Nik - Being 'tall for his age' sounds rather like the sort of thing you might say to a kid! 👧🔍🧒📏
Nik
said on 24/Aug/19
He is significantly above average for his age!
Miss Sandy Cowell
said on 22/Aug/19
@ Rob - 😂😂😂 North south east west mean is best!
Christian 6'5 3/8"
said on 20/Aug/19
Maybe 5'8.75" since he had a slight camera advantage over Rob.
Miss Sandy Cowell
said on 20/Aug/19
Well, he looks quite nice to me!
Tom10
said on 20/Aug/19
Rob,what if someone like him,in 1974 lied in the spotlight and add himself 1 extra inch (especially as actors do) and in real he was 5'9 in 1974,same as today?Greetings

Editor Rob
I think it is unlikely, though if you reached late 70's with only half inch lost, you've done remarkably well and had good genes and look after yourself.
Miss Sandy Cowell
said on 20/Aug/19
Oh, I thought I recognized him from somewhere - it was 'Doctor Who'. He wasn't as sinister a Master as Roger Dalgado though, even if he was superior in height! 😥
5ft10 peak and 5ft9 now.

Editor Rob
He played a '
battle scarred
' master so to speak. For near 78 Geoffrey is still in good health and asked me if he should look mean or smile, I said look mean.