George Hamilton's Height
6ft 1 (185.4 cm)
American actor best known for films such as Evel Knievel, All the Fine Young Cannibals, Love at First Bite, Jack of Diamonds, From Hell to Victory, Two Weeks in Another Town, A Time for Killing, The Godfather Part III and Zorro, The Gay Blade. On TV he appeared in reality show Stewarts & Hamiltons. In a 2013 article it mentioned
"I actually weigh what I weighed in high school.' Well, almost. Hamilton's weight hovered between 168 and 175 pounds in high school"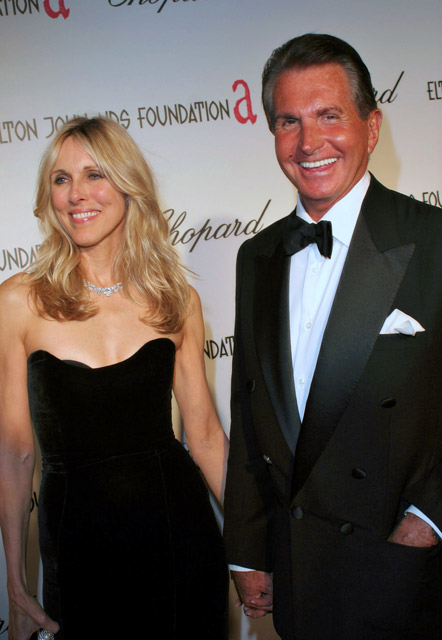 Photos by PR Photos
You May Be Interested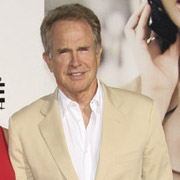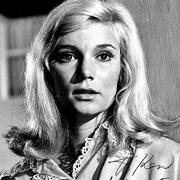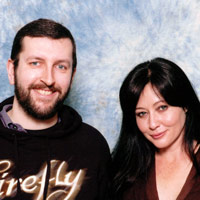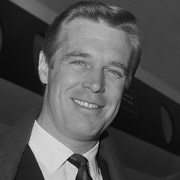 Add a Comment
24 comments
Average Guess (4 Votes)
6ft 1.81in (187.5cm)
Charlie Rojas
said on 13/Feb/21
He hosted Lords Of Hollywood, which I worked on back in 1989. Then, he was at least 6'1", more like 6'2" or more. Wonderful guy, very funny, gracious, and had no overblown ego, at all. What amazed us was his stamina. Production is notorious for very long hours. George was always on point, on cue, fresh and ready to go, no matter how late. He put all of us much younger folks to shame...
Mike 22
said on 28/May/20
I have met him,stood next to him and chatted with him. This is accurate and he is an extremely nice chap.
Rampage(-_-_-)Clover
said on 18/Aug/17
6ft1½ peak is arguable. He still looked 6ft1 recent photos at near 80!
Jug
said on 7/Jul/17
He looked very tall in Godfather 3 because all of the other actors were diminutive. He was probably 6'1 at peak, but looked no more than that next to 5'6 Peter Falk in an episode of Columbo. Definitely not more than 6'1.
Arch Stanton
said on 6/May/16
Yeah he could look 186 at times with Wagner in All the Fine Young Cannibals.
Rampage(-_-_-)Clover
said on 1/May/16
Peak: 186-187cm
Today: 184-185cm
I think he could have been a bit above 6ft1 in his youth and could pass for 6ft2 at times.
Rampage(-_-_-)Clover
said on 28/Mar/16
186cm peak isn't impossible. He still looks about 6ft1 now. His son is easily 6ft4...
Arch Stanton
said on 19/Mar/16
@Rob, I think I saw a picture of him from like 1965 or something and he was into his tanning then ;-)
Later on he got better I think but if you've seen All the Fine Young Cannibals, Jack of Diamonds and Evel Knievel he was really wooden! He did always have the charisma and that something though, I guess a bit like Burt Reynolds, his films are often enjoyable to watch even if the acting or plot is not that great. You're right though, when anybody says George Hamilton they think tan, playboy/debonair type, I bet most people couldn't name a single film he was in!
Arch Stanton
said on 16/Mar/16
Also worth mentioning hosted reality series The Family.
Arch Stanton
said on 16/Mar/16
Rob, can you add a photo and add films like Evel Knievel, All the Fine Young Cannibals, Love at First Bite, Zorro, The Gay Blade, Jack of Diamonds, From Hell to Victory, Two Weeks in Another Town, A Time for Killing and The Godfather Part III and reality series Stewarts & Hamiltons. Zorro, The Gay Blade is one film, very dodgy title ;-)
Man the guy was wooden, especially in earlier career, but very much the stereotypical tall, dark and handsome guy, if a little oily.
Editor Rob: isn't he known more for his tan than his acting?

nah, he's not that bad from what I recall, especially if you adjust the contrast on your TV down a bit.
Arch Stanton
said on 17/May/14
Looked near 6'1" on I'm a Celeb too still. His son is around 192 I think. Doesn't look anything like his father though.
avi
said on 28/Nov/13
Never over 6'0. 6'1 is ridiculous guys. Come on.
Arch Stanton
said on 13/Jun/13
His father 6'1 and mother 5'9" you'd expect Ashley Hamilton to be minimum 6'3" anyway...
Arch Stanton
said on 13/Jun/13
Looked 6'1" in Godfather III. Ashley Hamilton looks like he might be 192cm.
Arch Stanton
said on 22/Jan/13
From what I recall he still looked near 6'1" on I'm a Celebrity, probably 184 range next to legit 6'4" Joe Bugner. Yeah his son does look 192 range actually.
Steve
said on 12/Jun/11
Saw George at Cucina in Palm Beach several months ago (with a girl half his age!). Appeared to be an even 6', plus or minus.
Brad
said on 12/Feb/11
Was 6' 1" 12 minutes ago with me. Iced.
Anonymous
said on 2/Jan/09
he signed a dollar bill for my parents at a las vegas casino back in 1997, my dad said he was huge. FOr some reason I thought seeing him on tv that he was 5ft 10 or less. WEEEIRd
Brad
said on 24/Aug/08
Guy doesn't age.
Frank2
said on 3/Aug/08
George is one of the nicest people in showbiz. One day on the Fox lot when I spotted him by his car, I walked over and we had a nice chat mostly on cars. George showed me his car, a black Bentley Turbo R sedan which he had just taken delivery of.
Ed
said on 19/Jun/07
I passed George Hamilton head on in Times Square a couple of years ago. He was very slim and considerably taller than me. I am 5'7" so I would put him at 6'1", 6'2" easy. He was very friendly, also. He saw that I recognized him and instead of avoiding eye contact as some celebs do, he actually looked me directly in the eye, smiled and said "hello". Cool guy.
patrick
said on 20/Apr/07
I also alway saw him as being minimum 6'2; once more a guy who looks taller because of being slender and i just couldn't define...A "class" a real class.
Roger Field
said on 25/Sep/06
I met George Hamilton around 1970 on the set of Paris 7000 where I was promoting my design for a new movie camera. I remember George was tall, more like 6'2" at least. He was a nice guy and he offered me $10,000 for the camera which I was showing around. I told him that it was only a model!
Frank2
said on 8/Mar/06
Hamilton was and still is a solid 6'1". Next time you watch the film All the Fine Young Cannibals notice that he's at least two inches taller than Bob Wagner. In some scenes he appears even three inches taller. I've met Wagner on several occasions and he's my height or 5'11". The last time I saw him he was outside my old office at Fox shooting a video segment for Hour of the Stars which appears on the Fox Movie Channel. Back when I worked at Universal and Wagner did the TV series Switch he looked 5'11" so he's one of the very few who hasn't shrunk. Jimmy Stewart didn't shrink either. I met him at the Golden Boot awards when he was well into his late seventies and looked to be 6'3". But poor old Bob Hope shrunk down like no other celeb I know. Take a look at the 1987 TV movie A Masterpiece of Murder and tell me he isn't at least four inches shorter than co-star Don Ameche.