Shannen Doherty's Height
5ft 1 ¾ (156.8 cm)
American actress best known for playing Brenda Walsh on Beverly Hills 90210, Prue Halliwell on Charmed and for roles in movies such as Heathers and Mallrats. Asked how tall she was, she once remarked
"I'm 5' 4"
. In this photo Shannen had a good 2 inches more footwear than us.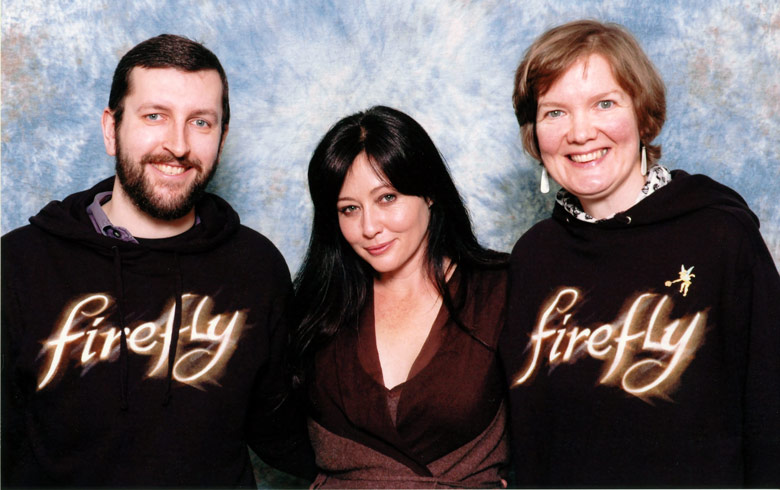 5ft 8 Rob, Shannen, 5ft 8 Jenny @ Collectormania London, 2009
You May Be Interested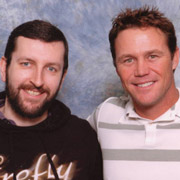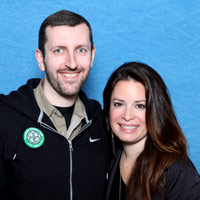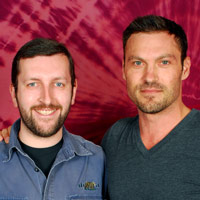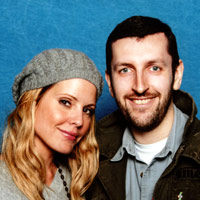 Add a Comment
128 comments
Average Guess (22 Votes)
5ft 2.33in (158.3cm)
Jtm
said on 20/Apr/21
Never thought she would be under 5'2.
Miss Sandy Cowell
said on 17/Apr/21
@ Mimi - You can say that again, Mimi! Unfortunately, I find that when you're living in a lot of pain, that's the only thing in adulthood that causes time to drag, i.e. after an operation. Then it can be best described as the yearning you feel for Christmas to arrive when you're a little kid!
Now I prefer the build-up to Christmas because at least it's longer than a mere couple of days!
Wishing you a lovely weekend, Mimi,
Sandy XXX 😁👌💐🐈🎶
Mimi
said on 13/Apr/21
@ Sandy - it's true that a decade 🕊 by just like that and it's crazy to think where did all that time go? 😄😄
Prue Halliwell is her starring role in Charmed and probably the character she is most well known for portraying.
Miss Sandy Cowell
said on 12/Apr/21
Wow, Mimi! I didn't know who Prue Halliwell was! I remember when Shannen was a little girl in 'The Little House on the Prairie'.....🤫
🎂🎁 Happy 5️⃣0️⃣th Birthday Shannen! 🎁🎂
Miss Sandy Cowell
said on 12/Apr/21
@ Mimi - But eleven years FLY by! Eek!
Shannen gets 5ft2. 💐
Mimi
said on 12/Apr/21
A happy 50th birthday to Prue Halliwell! 🥳🎂 I can't believe it she's 50! I knew her in 2010 from watching Charmed when she was just 39 years old and now she's half century
Nik
said on 16/Jun/20
Shannen looks about 5'4" (inc footwear advantage) compared to Rob and Jenny but she looks 5'2" if you take away her footwear advantage!
Nik
said on 8/May/20
@ Christian 6'5 3/8" - Good point!
Sandy A Cowell
said on 12/Apr/20
💝🥂🎂🎈 Happy Birthday Shannen! 🎈🎂🥂💝
A Very Happy 49th Birthday to Shannen Doherty. I recall her playing a little girl in "The Little House On The Prairie"! Doesn't time just fly by?
5ft2 😁👍🌸
💝🥂🎂🎈💝🥂🎂🎈💝🥂🎂🎈💝🥂🎂🎈
Christian 6'5 3/8"
said on 26/Jul/19
I'd have thought 5'2" based on the pic but Rob mentioned that she had "no less" than 2" more footwear and "no less" can potentially mean "more than".
Junior Hernandez 1990
said on 13/Jun/19
Surprise she was under 5'2.
Nik
said on 12/May/19
If anything she could be north of her listing!
Paul Wood
said on 11/Oct/18
Was listed as 5ft 3in for many years.
Nik
said on 7/Jul/18
She is probably around her listing, I like all the leaning!
Mimi
said on 12/Apr/18
Happy 47th birth anniversary to Shannen Doherty aka Prue Halliwell 🎊🎉🎉🎂
Sandy Cowell
said on 13/Oct/16
I would have guessed Shannen to be 5ft2, no more. She was a beautiful little child actress in 'the Little House on the Prairie,' with her enormous blue eyes contrasting dramatically with her head of raven hair!
So, so sad to hear that she is ill and I do hope and pray that she recovers soon!
Mouse22
said on 10/Aug/16
Somebody said here she looked taller on television but I've watched recently Obsessed (with her, not the one with Beyoncé) and she looks really small next to everybody, including the women, in the film. Listed as 160 cm mostly, but the height given here by somebody who met her is very likely indeed.

Editor Rob
really little chance she's 5ft 3, in a good 3-inch heel she looked at least 4 inches smaller so the most I'd have guessed is 5ft 2.
G-MANN
said on 10/Jul/14
She's about 2 inches shorter than Winona Ryder in Heathers and Winona has been downgraded to 5'2.5". Though they were both 16 or 17 when it was filmed and could have still been growing.
Alex 6ft 0 1/8
said on 2/Dec/13
Rob, I just noticed you and Jenny have the same sweatshirts on as with Brian Krause. That's cool you got to meet her and Brian at the same event. What kind of an event was it since they had 2 stars from Charmed there?

Editor Rob
it was just your typical convention event they do in the UK or like your american ones (Wizard World I think get charmed guests to a few of them on the east coast, I know rose did a few over there, I keep asking the organiser to try to get her but no luck yet!)

yeah my firefly sweatshirt didn't last that long, had to bin it after a few years wear!
Alex 6ft 0 1/8
said on 2/Nov/13
Rob, with Doherty at 5'2 you don't think Combs is more 5'1-5'1.5 In Charmed Shannen is always taller than Milano and Combs who seem about the same height.

Editor Rob
yeah I think maybe putting combs back at 1.5 is probably nearer for her.
Alex 6ft 0 1/8
said on 29/Oct/13
She's no more than 5'2. Milano and Combs look to be 5'1-5'1.5 and Shannen was only slightly taller than those 2. Combs 5'1, Milano 5'1.5 and Doherty 5'2
jasperwazup
said on 3/Oct/13
she's very dainty in these pictures how much does she weigh about 100 pounds
Larc 74in
said on 11/Jul/13
Who cares about the eye? She's still a beautiful woman.
Elijah
said on 21/Nov/12
I see that she is tilting her head to the side to mask the abnormally high left eye of hers... once you've seen it you can't unsee it!
Arch Stanton
said on 1/Nov/12
There's something very LA badass about this woman...
LZ
said on 18/Oct/12
Shannon was behind me at the security line in Newark Airport in 2004. I couldn't believe how small she was as she looks much taller on tv. I am 5"1 maybe 5"1 1/2 and she was definitely no taller than 5"2.
ArjunaKorale
said on 10/Aug/12
I remember her so well in Charmed (one of my wifie's fav shows) - she was & always will be so stunning with her jet black hair & blue eyes! In fact, she's a dead cert for "Snow White", so I don't know why she hasn't played the role in the past.
Gene x
said on 22/Dec/11
she does nt look to be more than 5.15 dis pic.
Robby D.
said on 16/Nov/11
Seeing how Rob and Jenny tower over Shannen, makes a complete mockery of her 5'4" claims, not to mention Jason Priestley's claims of being 5'9" as there seemed hardly any difference between them in Beverly Hills 90210.
Elle
said on 5/Nov/11
well she has irish ancestry for sure, her name and last name
Alex
said on 19/Aug/11
I read Shannen was just Irish. she def looks it
Rasheed
said on 29/Jun/11
She is 5'3 people i have facts and she is taller than alyssa milano who is 5'3
gregory lehmann
said on 15/May/11
5'2" Shannen is a nice woman,but she seems too small for her height,but she's happy being 100 pounds,even if she looks "little girlish" in some of the pants she wears.
shannon
said on 4/May/11
Well her name is deff irish, I should know, i have the same name and am fully irish.its kinda funny cuz im 5'2 too! lol not even joking!
Shaun
said on 21/Apr/11
She could be half Russian and half Irish, at least that's how she looks
Shaun
said on 21/Apr/11
Probably 5'1.5". I'm not sure she looks Asian as such but I'm pretty sure she could pass for a Russian or Eastern Europeaner. Her cheekbones and blues eye and dark hair look very Ukrainian or Belarussian.
Dean
said on 22/Mar/11
You look 5 inch taller! therefore shes 5'1..possibly 5'1.5 at most..I cant see 5'2 your clearly more than 4 inch taller.
Alex
said on 30/Oct/10
Shes certainly not more than 5'2. Shes barely taller than 5'1-5'1 1/2 Alyssa Milano on Charmed.
Alex
said on 1/Nov/08
Shannen has always been lean. Around 105lbs I'd give her. Yea small doesn't mean just height but someone small is always considered under 5'4 mostly.
why not
said on 1/Nov/08
During legal troubles years ago, her father described her as "5 ft. 3 and 100lbs.", it was about her former boyfriend, Dean Factor, stating that she attacked him or at least intimidated him.
On an episode of "Charmed", a police witness described her as being 5 ft. 3 or 4.
A woman can be just as "small" at 5 ft. 3 as she can be at 5 ft. 2 because it isn't all about height.
Alex
said on 28/Oct/08
I saw her in some new pics online walking. She isn't more than 5'2.
Anonymous
said on 1/Jul/08
shes 5'2 flat. shes basically the same height as alyssa milano-maybe a half inch more, if that. and on 90210, she only had about an inch on gabrielle cateris who is 5'1. shannen is a small woman.
Alex
said on 21/May/08
Honestly I wouldn't be suprised if Shannen was as short as 5'1 flat. If you watch the very first episode of the season 1 of Charmed. You see Alyssa and Shannen walking on the sidewalk and Shannen is in normal 3 inch heels and Alyssa is in flat sneakers giving an inch tops. With that Shannen looks 1, 1.5 inches tops taller than her. Alyssa is 5'1ish based on most pics. Shannen could be 5'1 1/2 I think.
GirlyGirl
said on 9/May/08
I met Shannon in Beverly Hills three years ago, shopping. I'm 5'2" barefeet, flat sandals a wee bit taller. She was also in sandals and was a little bit taller than me. And she's really freaking beautiful in person. I've been a fan since I was a kid watching 90210. I always thought she was the prettiest one, even more so than "Kelly"... who looked too plastic-y.
Rachael MD
said on 29/Jan/08
i know shannen and she is 5"3,not in heels,and in heels,a wee bit taller-not much
Alex
said on 16/Nov/07
Maybe the 5'4 claim was in heels. I can see girls 5'3-5'3.5 saying 5'4 but 5'2 but its hollywood and a lot of them upgrade by around 2 inches.
Anonymous
said on 10/Nov/07
jason priestly has a lot of height on her in 90210, and he's only 5'6! i think she's a true 5'2.
Anonymous
said on 8/Nov/07
she's 5'2 flat, right, alex. just watch the old episodes of 90210. she only has an inch on 5'1 gabrielle cateris.
Alex
said on 1/Sep/07
5'2 is most accurate for her.
Anonymous
said on 15/Aug/07
hmm, she looks a lot smaller than jennie garth on 90210, i wonder how tall jennie is? she gets listed as 5'5 a lot, but if she is smaller than that, doherty must be a shrimp in real life! garth has a good 2.5-3 inches on her
Viper
said on 14/Aug/07
5-2 flat is the most I could give her now.
stewy
said on 14/Aug/07
I have always envisioned Shannen to be 5'2". 5'4" seems to be pushing the
envelope a little bit. I still say she is 5'2", maybe 5'2 1/2". She lies about her height, no doubt, like many do. I am 6'8 1/4" in shoes, 6'6 3/4" without, my fiancee Charlene is 6'4 1/4" in shoes, 6'2 1/2" without, and we have both lied about it on several occasions. I say 6'9", Charlene says 6'5" and that is shoe height rounded up, like Shannen-and millions of other people-do.
Anonymous
said on 28/Jul/07
i'd say she's a solid 5'2, i watched 90210 this morning. she is tiny compared to 5'6-ish jason priestly! he's got at least 4 inches on her.
Anonymous
said on 26/Jul/07
I agree with both of you
Alex
said on 25/Jul/07
Viper, agreed 100%. She's not under 5'2 either.
Viper
said on 25/Jul/07
I dont see Doherty over 5-2.
glenn
said on 23/Jul/07
5-2,5-2.5. your correct on the other girls.
Anonymous
said on 22/Jul/07
glenn, do u think shannen is closer to 5'2 or 5'3? she doesn't stike me as the type to wear very high heels, so i think if u met her, it should be fairly easy to peg her true height. i know she's tiny, but could she be under 5'2 even? on 90210 she seemed much smaller than tori and jennie, both around 5'5 range, correct?
Anonymous
said on 19/Jul/07
yeah, in regards to the comment above, on askmen.com, she is also listed as 5'4, but i know that's a total round up. she is closer to 5'2 than 5'4. i think a lot of short girls do that-round up an inch or two.
Anonymous
said on 6/Jul/07
i just saw a few pics of shannen, some recent, some from years ago, and you really can tell that she is a tiny girl-to me, she looks even less than 5'2.5-maybe a solid 5'2 flat. there's a pic of her and holly marie combs, from one of the 1st seasons of charmed, and they both have the same type of heels on, and shannen literally looked not even a half inch bigger than holly! i think she's very, very short. one of those jessica simpson/fergie type of short girls that lie about their heights by 2 inches.
Alex
said on 26/Jun/07
Rob, also on an episode on Charmed during season 3 called "Just Harried" she is at jail getting her picture taken in front of a height chart and looked between 5'5 and 5'6 in heels and her heels were 3-4 inches as well. She's no more than an inch taller than Milano who you have at 5'1.5 who I think is more 5'1 flat.
Alex
said on 12/Jun/07
I see she is downgraded. I still think she's barely 5'2 but 5'2.5 is better than 5'3. Also its not easy to tell the difference between the 2 on TV anyway.
Anonymous
said on 7/Jun/07
alex, i agree. fergie is also one of those girls. claims 2 be 5'4, but in reality, is nore more than 5'3 at best. shannen is the same, i think.
Alex
said on 31/May/07
Def under 5'3. She could come across as 5'3 I guess but if you compare her to her other co stars from Charmed she isn't more than 5'2 flat.
Anonymous
said on 30/May/07
i watched the E! true hollywood story of tori spelling last night, and tori's brother was on it, talking about the 90210 days, how close tori and shannen were....he mentioned what a small, tiny girl shannen is-to me, i think that's less than 5'3-c'mon rob, downgrade her! lol
Viper
said on 18/May/07
Rob hasnt downgraded her yet?
Alex
said on 1/May/07
Being 5'2 saying 5'4 isn't a suprise at all. Girls at 5'2 like Shannen can get away with 5'4 sometimes. I know a guy who's 6'2.5 and claims 6'4 and can get away with it sometimes.
ice
said on 20/Apr/07
LOL! Rob, she is not that same height as Rose McGowan. Now that you have downgraded Rose, you need to change Shannen's.

Editor Rob
maybe I'll have a look...incidentally I got a neat wireless keyboard for my phone so on the road it means easier and faster typing...
Alex
said on 10/Apr/07
Shannen 5'2
Alyssa 5'1
Holly 5'0.5-5'1
X
said on 4/Apr/07
I too remember it being stated that she was 5 ft. 2 and "small" during her 90210 days.
I mostly remember the comments surrounding her 'issues' with Dean Factor.
Anonymous
said on 27/Feb/07
holly is smaller than alyssa? they look the same height, both around 5'2. shannen looks 5'3
Glitter1
said on 16/Jan/07
I HAD A MAGAZINE YEARS AGO, WHEN BH90210 WAS IN ITS PRIME-1992 OR SO-AND IT HAD PROFILES ON EACH ACTOR-BIRTH NAME, AGE, PLACE OF BIRTH, HEIGHT, ETC. IT STATED SHANNEN AT EXACTLY 5'2. WISH I COULD FIND IT!
Alex
said on 6/Jan/07
I think she's 5'2 now, not below that though. I did think 5'3 not long ago but since then I downgraded every Charmed girl by a little.
Heightfan
said on 3/Jan/07
I wish an interviewer would ask her about her height now. After watching her appearnaces on recent talk shows she has seemed to embrace her petiteness by making many comments about how she is so small. I wondr if she would do a Carmen Electra and admit to being 5'2".
Alex
said on 26/Dec/06
Anonymous, I agree that she's probably more 5'2 which puts Alyssa at 5'1, 5'1.5 at most. Holly at 5'1 and Rose at 5'3.
Rob, did she claim anything else other than 5'4?

Editor Rob
not sure, I am sure I've read 5ft 2 in 1993.
anonymous
said on 23/Dec/06
I THINK SHANNEN IS 5'2, POSSIBLY 5'2.5. IF YOU WATCH THE EARLY EPISODES OF 90210, SHE IS ABOUT 3 INCHES SHORTER THAN JENNIE GARTH AND TORI SPELLING, BOTH AROUND 5'5. AND IN HEATHERS, SHE IS SMALLER THAN 5'3 WINONA RYDER, FOR SURE.
Alex
said on 7/Dec/06
Rob, thing is you have Alyssa Milano at 5'1.5 and Shannen at 5'3. There's no more than an inch between them and at times I've seen only 1/2 inch apart so maybe time to change of them, more likely drop Shannen to 5'2.5.
Alex
said on 15/Nov/06
Could actually add a Brian Krause page too maybe. The guy is listed at 5'10 almost everywhere, even saw 2-3 6'0 listings. He doesn't look under that 5'10 mark to me. And can look more 6'0 on Charmed but thats gotta be because he's around girls who are 5'2-5'3.
Viper652
said on 10/Nov/06
I dont see Shannen at a full 5-3 anymore. 5-2-5-2 1/2 Max.
Alex
said on 9/Nov/06
I been watching the show lately again and Shannen isn't more than an inch taller than Alyssa.
I'd say their heights are like this
Alyssa- 5'2
Shannen- 5'3
Holly- 5'2
Rose- 5'5
Alex
said on 26/Sep/06
She said 5'4 and she isn't 2 inches taller than 5'2 Alyssa Milano either. She probably is about 5'3 but no more.
Alex
said on 23/Sep/06
Sometimes you see Alyssa looking taller than Holly but at times they are the same height. I think its just Alyssa has bigger heels on at times. Both look 5'2 to me and Shannen was a bit taller than both so about 5'3 seems right. Rose was taller than all of them clearly so she's 5'4 at minimum and 5'5 is possible too.
Alex
said on 18/Aug/06
Ice, Rose looks 5'4-5'5 next to Holly and Alyssa. Not sure if I rememeber her in Scream though.
ice
said on 16/Aug/06
Alex: did you see Rose Mcgowan in scream? How can she be 5'4-5'5 with the 5'5.5 Neve Campbell?
Alex
said on 1/Aug/06
How much is taller is Shannen than Alyssa and Holly though who are both 5'2 I'd say. Rose is def the tallest of the 4.
Viper652
said on 1/Aug/06
Shannen just doesnt look like a full 5-3 to me. 5-2 1/2 Max I say. Could be a flat 5-2.
Alex
said on 31/Jul/06
Its probably like this. Alyssa and Holly are 5'2. Shannen is 5'3 and Rose is 5'4.
Alex
said on 31/Jul/06
Then she's the same height as Alyssa who is 5'2 as well.
Viper652
said on 30/Jul/06
Combs is 5-2.
Alex
said on 29/Jul/06
Viper, is Alyssa and Shannen the same height? On Charmed they look damn near or the same height. Alyssa I believe is 5'2. She doesn't look shorter than that on her show. How tall is Holly Marie Combs though? 5'3?
Haylie
said on 18/Jul/06
Holly has stated she is 5'2 (it's on this site) but many people (including me after the evidence has been presented) believe she is about 5'1. Also Alyssa is listed at 5'1.5, so that would make sense. Seriously watch 'Heathers' Shannen looks tiny!
Viper652
said on 17/Jul/06
She looks 5-2,maybe 5-2.5 Max to me now.
Alex
said on 17/Jul/06
I don't think shes under 5'3, but she could be 5'3.5 rouding up like Rob says or 5'3 and calling height in shoes. Either way not under 5'3.. She is taller than Alyssa Milano who is 5'2 though.
How tall is Holly Marie Combs though?
Viper652
said on 16/Jul/06
I think its time for a downgrade.
Haylie
said on 15/Jul/06
She is shorter than Winona ryder in 'Heathers' and they wear flat shoes quite a lot, I'm definately going with 5'2.5 for her.
charmedfan
said on 24/Jun/06
Here's another pic
Click Here
charmedfan
said on 24/Jun/06
the one in the trainer is in 3x11 (Blinded by the white lighter) and for prue was in 3x15 (Just Harried)

Editor Rob
so, the mugshot one 3.15 she has some sort of heel on...tthanks
charmedfan
said on 23/Jun/06
well how about this huh?
Click Here
and I think they're all about the same height cause here's an episode where they all had to train and to wear flat.
Click Here
and
Click Here
I'd say they're all 5'3" or maybe Holly is a bit shorter like 5'2" 1/2 or 3/4 or something.

Editor Rob
what episode/series this, I might check this out as rare to find them all in trainers and the height chart thing aswell
Glenn
said on 10/Jun/06
Perry is 5-9.correct with 5-6 on Priestly.
Jason
said on 9/Jun/06
Oh s***, I meant the book listed Luke Perry at 5'10'', not Jason Priestly. Got their names mixed up for a moment there lol.
leonari
said on 9/Jun/06
Jason Priestley 5'10". LOVE IT! HAHA. This guy is 5'6" and many people know it.
Viper652
said on 9/Jun/06
Holy crap, Jason at 5-10?? Back in the day I really thought he was like 5-8, but 5-10?? Thats nutty. All those heights are bogus man. Jason is 5-6, Shannen 5-2 more or less. The blond guy Ian Ziering is around 5-10 or slightly less, but he isnt 6-0 either. Luke Perry is around 5-8, maybe close to 5-9.
Jason
said on 8/Jun/06
Viper, I used to watch Bevery Hills 90210 for a while when I was a kid/early teens, but I honestly cannot remember how tall Shannen Doherty looked. The book I mentioned did list her height as 5'0'' I seem to remember - maybe it was her characters height? I remember the book also listed Jason Priestly as 5'10'' and the blonde curly-haired guy as 6'0''.
leonari
said on 8/Jun/06
yeah and I'm the grinch. Rose is 5'4" MAX but looks taller on charmed becuase Alyssa and Holly are tiny tiny.
ice
said on 7/Jun/06
If Rose McGowan is 5'6, I'm Santa Claus. LOL!!!

Editor Rob
and I'm the tooth fairy!
Viper652
said on 6/Jun/06
I always thought she looked 5-3 on 90210, but 5-2 could be her real height. The 5-0 that Jason said a while back is hard to beleive.
svetlana
said on 4/Jun/06
rsoe mcgowan is 5'6 because on 1 episode when she was arrested her height was on the 5'6 marker
ice
said on 15/Apr/06
How can you think rose is 5'4? She came no where near 5'5.5 neve campbell in scream.
Haylie
said on 2/Apr/06
On the Rose McGowan page there are lot of people saying she is 5'3" or less if this is the case then Alyssa and Holly are 5'1 and 5'0.5 making Shannen 5'1.5 However it is my opinion that Rose is 5'3.5 or 5'4 and Shannen is 5'2.5 because AGAIN there is not a great difference between Alyssa, Holly and Shannen
ice
said on 1/Apr/06
I was just watching this special about Tori spelling last night. Her brother Randy Spelling brought up Shannen and Tori's relationship. He reffered to Shannen as a teen tiny little girl. That doesn't sound like a 5'3.5 to me. That sounds like an under 5'2. Hell, the way he made her sound, I would be thinking under 5'0. LOL (He did say she was tough though!)
Haylie
said on 25/Mar/06
I think Shannen is an amazing actress too but watch the very first episode of Charmed 'Something Wicca This Way Come' and there is a scene when they are all in their pjs at the spirit board and Shannen is only half an inch taller than Holly and Alyssa!!!! The reason she looks taller is that she always wore proper high heeled shoes on Charmed and Alyssa and Holly mostly wore lower boot heels in the first series especially.
cintie
said on 24/Mar/06
she is 5'3" I don't beleive it.She looks way taller on charmed.P.S she rocks and she is a great actress.
Nikki
said on 26/Feb/06
She is no taller than Alyssa and Holly so how come they are 5'2" but she is 5'3"?????
Luxe
said on 7/Jan/06
she's around 5'3" I partied with her in Miami Beach after our magazine's anniverssary party and was with her all night.
Cady
said on 5/Dec/05
I think you should watch Charmed seasons 1,2&3 cos if you do you'll see Shannen is exactly the same height as Alyssa Milano give or take a few centimetres so the most she is is 5'3" and that's at a push!! This comes from an avid fan of Charmed!!!
Morgan
said on 22/Nov/05
I really really don't think she is 5"4 cos I am a HUGE fan of Charmed and she is only adout an inch (even if) taller than Alyssa and Holly if you watched the show at all you'd know that. Also about height PEOPLE LIE- I know I do!!!
Anonymous
said on 21/Nov/05
Shannen is actually 5'4" cuz i heard her said that she's that height and besides, holly marie combs is 5'2".
Anonymous
said on 14/Nov/05
http://www.thedemonsjumble.com/pics/episodes/season1/1x17/1x17-097-sisters.jpg
http://www.thedemonsjumble.com/pics/episodes/season1/1x17/1x17-123-sisters.jpg
http://www.thedemonsjumble.com/pics/episodes/season2/2x07/2x07-42-sisters.jpg
Lindsay
said on 12/Nov/05
I think Alyssa and Holly are a tad shorter than 5"2 maybe 5"1.5 for Alyssa n 5"1 for Holly if exact- so this is maybe how she can get away with sayin 5"4! Though she REALLY looks only marginally taller than them on Charmed. Most petite actresses say 5"4 when they know they are under it ie Jessica Simpson!!!!
Anonymous
said on 7/Nov/05
Holly said that She, Alys and SHan had same height.
theheightguru
said on 7/Nov/05
Saw her on an old rerun of Graham Norton's show, and she looked to be about 4 inches shorter than he. She was also wearing shoes with really big heels, I'd say about 4 inches. If he's 5'8", there's no way she's 5'3.5, I'd say she's 5'2" at best.
Lindsay
said on 5/Nov/05
That pic without shoes proves Shannen is sooooo NOT the 5"4 or even 5"3 she may claim definately a 5"2 (and a half) perhaps!!!!
Anonymous
said on 3/Nov/05
Girls without shoes.
http://www.thedemonsjumble.com/pics/Group/2x01-sisters4.jpg
Blair
said on 26/Oct/05
I think your right shannen HAS to be 5"2 if Holly Marie Combs n Alyssa Milano are! See is not an inch taller than either of them!! I think you should down grade her coz small is way sexier anyway!
pixie
said on 23/Oct/05
There's an episode od canrmed where Shannen Holly and Alyssa are all wearing the same sneakers and they are all the same height. Since holly marie Combs and Alyssa have stated they are 5"2 I think this MUST mean Shannen is %"2 also
me
said on 7/Aug/05
I've always heard/read that she is 5'2. Tori Spelling & Jennie Garth were taller than she but Gabrielle Carteris was shorter.
Jason
said on 5/Jun/05
This is going back a long time (like 1993 lol), but I do recall reading she was 5'0'' in a Beverly Hills 90210 book in her profile in it.
rick
said on 19/Apr/05
I saw a lot of pics where she's with other actors of "Beverly Hills 90210". I thinck she's smaller than 161. By my calculations she's aroud 156/157 cms!