Geri Halliwell's Height
5ft 1 (154.9 cm)
British Singer Geri Horner, best known for being part of The Spice Girls. In 2006 she said
"I'm just over 5ft and my weight has ranged from six-and-a-half stone upwards, but I've never felt comfortable until now"
and on
another occasion
:
"I am only 5'2 1/2" (all vertically challenged women claim the half)"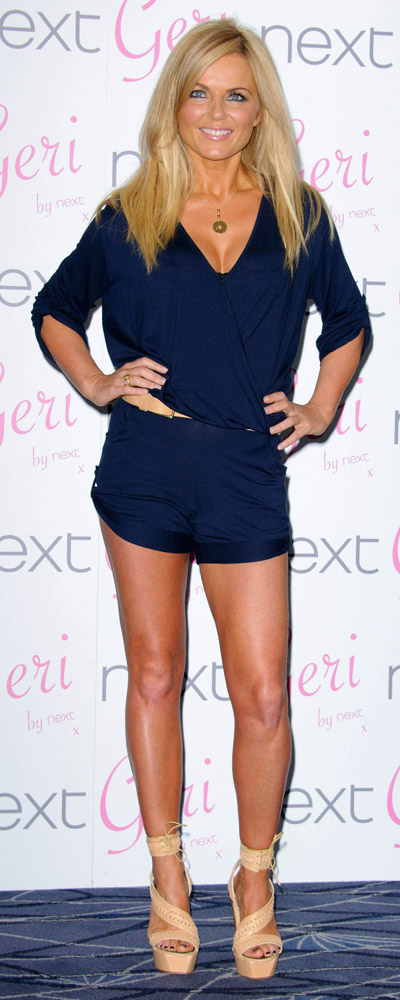 Photos by PR Photos
You May Be Interested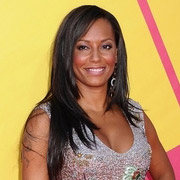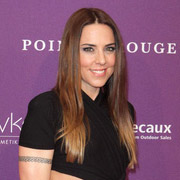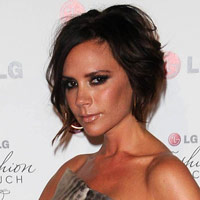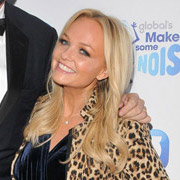 Add a Comment
28 comments
Average Guess (12 Votes)
5ft 0.92in (154.7cm)
Miss Sandy Cowell
said on 6/Aug/20
💐🎂🎈🎶 Happy Birthday Geri! 🎶🎈🎂💐
Time flies by so quickly that I find myself already wishing Geri Halliwell a Very Happy 48th Birthday! 🤭
Though still much the same size as a 12-year-old, Geri has lived the lifespans of FOUR 12-year-old schoolkids! How amazing is that?
5ft1 😆👏😁👏😉👏🤫👏
💐🎂🎈🎶💐🎂🎈🎶💐🎂🎈🎶💐🎂🎈🎶
Nik
said on 8/Apr/19
It's interesting that she claimed to be just over 5'0"!
Eve
said on 7/Apr/19
Geri is barely 5ft. She wears chunky platforms and very high stilletos, but when she takes them off, she is impossibly tiny. Here she is next to Rylan Clark (who is 6'4") and she barely reaches his armpits:
Click Here
And here's the video where this screencap is taken from: as she takes her shoes off, Geri says that she's 'five feet two' - but it's so obvious that she's not! (And then Rylan quips: 'Are you okay down there?')
Click Here
Heidi
said on 17/Feb/18
She's still taller than me I don't think you can get anyone as small as me
yoyo
said on 1/Aug/17
Geri is at most 5"0. Have met her.
Rojina
said on 6/Nov/16
I always thought Geri 5"2 and Emma Bunton 5"3. Height isn't really measurable by one self or exactly important in the long run so you could forgive folk for not being entirely sure. Only relevant for stylists when picking outfits....
mousy
said on 23/May/15
Kylie is taller here:
Click Here
Height183
said on 3/Apr/15
I had absolutely no clue she was this height...! very very surprised
Rhianna
said on 4/Feb/14
Mel C is 5'6 Mel B 5'5 Victoria 5'4 then Emma and Geri are both 5'1
Deb
said on 19/Sep/13
She looks so small compared to the other spice girls. I think she's 4f11 because isn't the tallest only 5f3 or 5f4?
Rebecca
said on 25/Apr/11
LOL I just read on digital spy, that she used to worry about being too tall, 5'1 tall??
guyfrommars
said on 17/Jan/11
Here's a photo from the heyday of Spice Girls, when they had a habit of wearing platform shoes.
Click Here
Geri is wearing what seems to be at least 6-inch platform heels, and looks the same height as 5'6" Melanie C. who is around 5'7.5" in those sneakers. She was no taller than 5'1.5", probably closer to 5'1".
In those platforms, 5'4" Victoria and 5'5" Melanie B. seem to tower over both Geri and Emma (also around 5'1"). Mel B. always seemed to be the tallest of the group, as she often wore huge platforms, while the other Melanie usually had sports shoes or small heels on.
BigJoe
said on 7/Jul/09
Everything i've seen claims her to be 5'2". I watched her on the show Top Gear with Jeremy Clarkson who is 6'5" and she looked like a child.
Nicola
said on 22/Dec/08
I think she is shorter than 5 ft 1.
Heightgal
said on 7/Nov/08
If she is quoted as being just over 5f then she should be downgraded to 5f because it's obvious she's a weak 5f if that. She's so very tiny and I would believe 4f11 more for her. All the other spice girls, cept baby spice, look so tall compared to her and they are not really. I was surprised to find out that Victoria is only 5f3.
Anna
said on 13/Sep/08
She must be 5', or under, because she is much smaller than the other Spice Girls. Plus, Victoria Beckham is listed at 5'3 in Vogue and Harper's Bizzar. I just don't get why celebs fib on their height cause we aren't daft. Seems that the stars under 5' are 5'2 lol Please! Oh Emma admitted that she's only 5'1 and Geri is at least an inch shorter than her.
Demo
said on 19/Apr/08
On the Friday Night Project recently she said "people expect me to be tall, but I'm actually only Five foot two".
Felix
said on 2/Jan/08
Bruna isnt 6.5 stone 91 pounds, 6 x 14 is 84 and then half a stone is 7 so its 91 pounds. See
Click Here
Bruna
said on 19/Nov/07
I'm 5.1 and weight 6.5 stone (104 lb, 47 kg)...
hahaha coincidence?!?
Thaina
said on 27/Oct/07
How am I supposed to know if the heights on this website are official?
-no offense
Felix
said on 14/Aug/07
Ive seen this quote a lot "I'm just over 5ft and my weight has ranged from six-and-a-half stone upwards, but I've never felt comfortable until now."
I dont know how credible this site is but Ive seen this quote everywhere.
Click Here
Amelia
said on 7/Feb/07
In a UK Cosmopolitan magazine interview with Geri Halliwell in 2005 - it claimed she was 5 foot 1 and a half. "The extra half inch is important" reports Geri.
Anonymous
said on 6/Jan/07
Just saw her on a repeat of Top Gear. Agree that Clarkson - once saw him in the flesh in Cambridge and he was tall - 6'4" or more. On the show, in proportion to him, she looked tiny - in my view less than 5'1" 9my sister's height), and quite possibly under 5'0". But who can tell from TV footage...
Anonymous
said on 14/Jan/06
She is 5 foot 1.5, although eating disorders do make you shrink so she is about 5 foot 1 now I reckon.
anonymous
said on 19/Dec/05
On popstars - the rivals , she was compared to a girl who was a whole head above her . geri said that she was 5ft 1 and she looked like a little kid next to this girl. they were both in flat shoes as well
[Editor Rob: yes, I forgot to change this girl...she is around that]
baby
said on 8/Jul/05
In her autobiography she claimed she was 5'1''.
Anonymous
said on 16/Jun/05
Clarkson is probably 6'4 but when you're that tall its easy to seem 6'6 even. Clarkson also has thick hair so he can appear 6'5 at time. Just to be safe I'd put him at 6'4, That said, he was still a whole head and neck length taller than Gerri, she is tiny, probably 5ft at the most,
Kate
said on 14/Jun/05
She was measured standing barefoot with Kylie Minogue on the Chris Evans show once. She was taller than Kylie, who I've variously seen listed as 4"11 and 5'1". She's always claimed 5'2" but my brother saw her and said she was smaller.