Gloria Estefan's Height
5ft 0 (152.4 cm)
Peak height was 5ft 1 ¾ (156.8 cm)
Cuban Singer. She said on a Radio show back in 99
"I'm 5ft 1 and 3/4"
and in 2013 mentioned
"I'd be taller. Just a couple of inches would be nice. I lost a couple of inches in my accident [in 1990], when they fused my spine. I'm 5ft 1in now, and I'm stretching the '1'."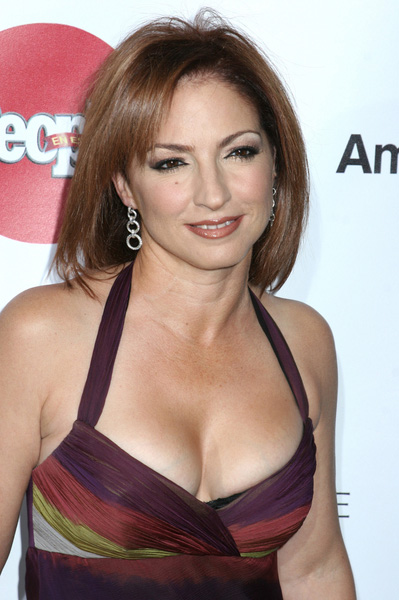 Photos by PR Photos
I'm FIVE FEET TALL!! 😂🤣😂Lost two inches in that pesky accident 28 years ago but, thanks to those rods in my back, I will shrink NO MORE! 😘❤️🤗🎶✌️🌻☀️
You May Be Interested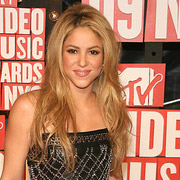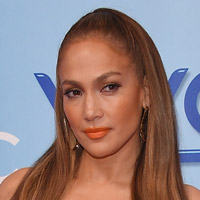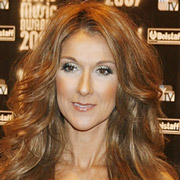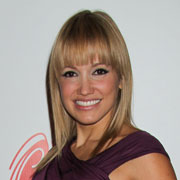 Add a Comment
15 comments
Average Guess (1 Votes)
Peak: 5ft 1.75in (156.8cm)
Current: 5ft 0.5in (153.7cm)
Wishbone
said on 27/Jul/14
Gloria Estefan is very sweet and pretty,like all petite women. It's true she nearly died in her 1990 bus crash,and battled severe bronchitis prior to the bus crash,but Gloria tried to perform on her bronchitis,aggravating her nasty nagging bronchitis coughing spasms,but I found out recently why Gloria was more severely injured in her bus crash than what Barbara Mandrell,also 5'2",was in her 1984 automobile accident. Gloria's tour bus lacked seat belts,while petite Barbara buckled up before her automobile crash. Despite the bus crash,Gloria is still a nice singer. Love you,Gloria!
Greg Lehmann
said on 19/Jun/14
Gloria is a beautiful singer. She can dance nicely,too,but she was very sick prior to her bus crash,too. She caught a severe attack of acute viral bronchitis six months earlier and she was coughing,coughing,coughing,coughing from that bronchitis!(Doubtless,petite Gloria must have gone through a lot of cough medicine trying to calm that nasty bronchitis cough! She sounded just like my petite 4'10" friend Joanie did four years ago when she bowled state fall Special Olympics on a nasty chest cold. Her mommy Pam gave her some cough medicine for her chest cold,but it turned into bronchitis!) But one of Gloria's coughing spasms broke two blood vessels in her chest,throat,and bronchial tubes,triggering pneumonia. But lovingly,Gloria overcame that illness. I never saw Gloria in person,unlike 5'1" Barbara Mandrell,but she's pretty in anything she wears,from shorts to gowns. Love you,Gloria!
Gregory lehmann
said on 10/Jun/11
Having been a car wreck victim myself,I was saddened by Gloria Estefan's 1990 bus crash,just like 5'2" Barbara Mandrell's 1984 car crash hit me hard,too. But just like Barbara,Gloria overcame her broken back from her bus crash,although I hadn't heard much about 5'1" Gloria prior to the bus crash. But just like Barbara,Gloria's sweet love helped her recovery,although she again caught pneumonia following her back surgery. This pneumonia,though,wasn't as serious as Gloria's pre bus crash pneumonia,but she still had trouble calming her bronchial pneumonia coughs. Lovingly,too,like with Barbara,Gloria's fans and family gave her lots of tender love,which she and Barbara desperately needed. Also,credit should also go to Gloria and Barbara not ending up drug addicts after their wrecks,unlike some other car crash victims. (Neither did I become a drug addict after my car wreck.) I wish I could have seen Gloria,but I still love her,anyway.
gregory lehmann
said on 30/May/11
Six months before 5'1" "sugarpop" Gloria Estefan's bus crash,she went on a tour to promote a new album. On the tour,Gloria caught acute viral bronchitis,much like my 4'10" girlfriend Joanie caught last winter. Gloria and Joanie both suffered severe chills,a 102 degree fever,body/muscle aches,and nasty nagging coughs what they just couldn't calm or stop. Joanie's mom Pam told me recently how sick Joanie was. I'm sure Pam must have tried a lot of cough syrup on sweet Joanie just to at least calm Joanie's nagging bronchitis chest coughing spasms she went through. Probably,Gloria did,too. Even when Gloria somehow calmed her bronchitis cough,her cough would start up again. At least,though,Joanie's bronchitis did not turn into pneumonia,like with Gloria. But Pam told me she caught bronchitis,too,while Joanie battled her bronchitis. At least Pam's bronchitis was milder than Joanie's bronchitis,although Pam also suffered a nagging chest cough she had trouble calming,until she found some cherry Vicks cough syrup,and it worked by calming Pam and Joanie's nagging bronchitis chest coughs by softening the thick mucus what worsened their coughs. But with Gloria,she suffered a cough spasm what broke blood vessels in her chest and throat,triggering Gloria's viral pneumonia,leaving her with severe laryngitis,too. (Joanie also suffered severe laryngitis from her bronchitis,as did Pam.) Then Gloria broke her back in the bus crash,caused by a truck driver speeding on an icy road near Thornton,Pennsylvania. (This community is 70 miles outside of Scranton and 4 time PBA champion Joe Hutchinson and Bradford Duhe, a "home viewer" "Price Is Right" sweepstakes winner in 1962. He won two 1963 Pontiac cars to become a contestant,then snatched Oriental design furniture and a gold/diamond necklace,lived there.) She survived that crash,but still has some back pains. Other than that,she's nice,pretty,and sweet with pretty legs. But the bus crash knocked down Gloria's resistance to colds,and when she catches a cold,she has some trouble calming her coughing,but I still love Gloria.
gregory lehmann
said on 11/May/11
When 5'1" Gloria battled pneumonia prior to her bus crash in 1990,she caught bronchitis while on a tour. She just couldn't stop coughing,just like my 4'10" girlfriend Joanie couldn't calm her barking cough last winter when she came down with bronchitis. Worst off,Gloria tried to perform on her bronchitis,aggravating the sweetheart's nagging cough from her bronchitis. But Gloria's persistant hacking cough broke two blood vessels in her chest,triggering the viral pneumonia she battled before the bus crash.
gregory lehmann
said on 10/May/11
Nice singer,sweet,comfortable weight (104 pounds) for a 5'1" dynamo,but we sometimes overlook before her bus crash,she battled pneumonia.
runt
said on 13/Jan/09
I didn't have the slightest inkling how tall Gloria E was. Then I watched her 1986 video "bad boys". I noticed her frame, her movement, and the spring in her step, I said "I just know she's 5-2!". Then I went immediately to celebheights and I see that I was right.
leonari
said on 7/Dec/07
Oswaldo: Stop giving false figures! 5'5" is NOT the average for women. it's 5'4" or a tad more but no full 5'5". Why should she be taller? What tha f*****?
Osvaldo
said on 7/Dec/07
Madonna's taller, some speculate about her height, someone I dated danced with her at the former Roxy nightclub here in NYC an he said, he went down about 2-3 inches, 'from 5'4-5'2'.. but she seems to look b/n 5'3-5'3.5..Not that tiny, but she has to wear 4-5in heels just to look a bit tall, 5'7-5'8! Unfortunately, she's expected to be taller given her achievements, like 5'6 or 5'8 even, but she's just under average, which is 5'5 for women. Expectations, expectations!
italianFan
said on 20/Sep/07
Hi there! Do you know Jon Secada's height? He was discovered by Gloria...
Brad
said on 5/Sep/06
She did a book signing and 200 people whispered "She's so tiny!!!". Madonna has her Dr. Beat by 3".
Sue
said on 18/Mar/06
I've seen her doing a duet with N Sync or someone like that and I was suprised at how tiny she was next to them. she barely came up to their belts.
Becky
said on 28/Jan/06
Gloria Estefan thinks she's about the same height as Madonna. Personally i don't think she's about Madonna's height. It's my opinion that she looks about the same height as my mom except a lil bit taller!
theheightguru
said on 9/Nov/05
Sorry everyone,
Here are links to the pics I commented on in my earlier post.
http://cache.gettyimages.com/comp/2230455.jpg?x=x&dasite=GettyImages&ef=2&ev=1&dareq=AB27D050201094211D15DC4496A83EE9C672782988790ED5
http://cache.gettyimages.com/comp/2647659.jpg?x=x&dasite=GettyImages&ef=2&ev=1&dareq=AB27D050201094212E9BAA36B58C29C1D52A2D957B01732C
theheightguru
said on 8/Nov/05
I wonder if the 5 ft. 1.75 in. given here was her height before she broke her back in the early 90's. In this pic with Matthew McConaughey and Janet Jackson, she looks about 2 inches (or more)shorter than Janet. Since I believe Janet Jackson is around 5'3, this makes me wonder if Gloria is shorter nowadays?