Gucci Mane's Height
6ft 2 (188 cm)
American rapper, known for songs such as "First Day Out" and "Aggressive". In a Rap-up interview it described him as a
"6-foot-2-inch, chocolate-skinned, 225-pound hip-hop heavy hitter"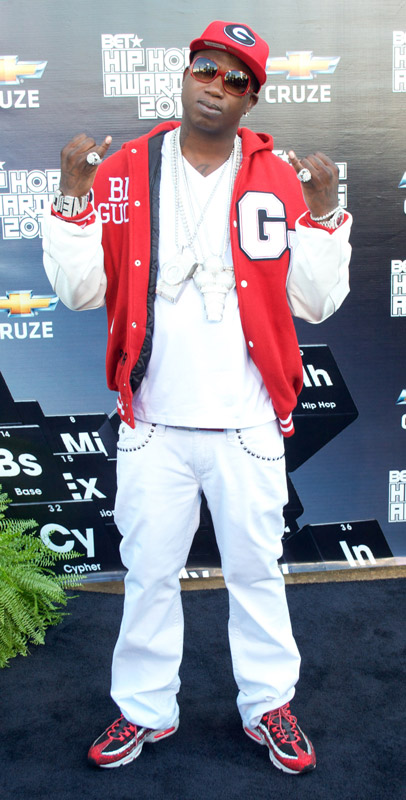 Photos by PR Photos
You May Be Interested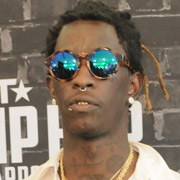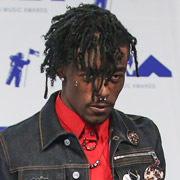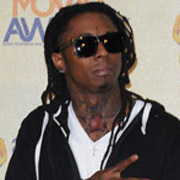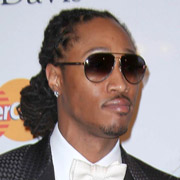 Add a Comment
23 comments
Average Guess (30 Votes)
6ft 2.05in (188.1cm)
mike24
said on 13/Dec/18
Click Here
he claims 6'1 now weird i honestly thought he was 6'2-6'2.5
Rampage(-_-_-)Clover
said on 12/Oct/18
Rob, who do you think is tallest out of Gucci, Meek Mill and Future?

Editor Rob
At times Future
Chase
said on 20/Feb/18
Starting to look more like 6'2.25 the more I look at him
938Alex
said on 15/Feb/18
6'2
Jordanpercyy
said on 12/Feb/18
2 inches shorter than waka he's 6'2
feez
said on 3/Sep/17
I start to think he is more in the 6'1 range
World Citizen
said on 29/May/17
Hey Rob do you know how tall Rakim is?
Editor Rob: not that familiar with him this moment.
Height
said on 26/May/17
I dont know bro look a picture with wiz khalifa(6,2.5-according your page)
Click Here
mrtguy
said on 30/Apr/17
Rob, how big would you say his head looks??
DetroitMichigan
said on 16/Feb/17
Seems right for him. That would be good to have picture of you Rob near these rappers, especially Lil Yachty, Lil Uzi Vert
Dionisio Rojas
said on 13/Jan/17
Freed Gucci. Wow he's really tall!!! Thx for the addition!.
nick92
said on 13/Jan/17
rob I wanted to ask ..... are mug shot measurements accurate? because on one of Gucci manes mug shots with the height chart behind him hes just shy of 6ft4...
Editor Rob: nick, for the ideal mugshot, we need to raise the camera up to roughly the same height as the person being photographed.

If it is several inches lower, it has the potential to make the person appear taller in the resulting photo, than they really are.

Similarly, if the camera was really high (5 inches above top of their head), then there is potential to make the person appear shorter in the photo than they really are.
Moody
said on 19/Dec/16
Oh and rob do you mind adding Chief keef? Looks a lot taller than the 5'9 his 17 year old mugshot suggested.
At least beside gucci mane.
yenz
said on 18/Dec/16
I thought he was exaggerating his weight too, but there are photos where he looks 225 lbs. Just not this one.
MD
said on 17/Dec/16
I guess I just disagree. He's not a thin man no matter which way you cut it.
grizz
said on 15/Dec/16
@MD, I know how tall 6'2 is. My uncle is 6'3 240 lbs guy,naturally strong. You can't see that weight anywhere but on his belly. While this dude looks Van Wilder-thin with 220lbs.
MD
said on 14/Dec/16
Grizz, that's because he's tall, but he often performs without a shirt, and though he lost a lot of weight in prison, you can see a belly starting beack.
grizz
said on 14/Dec/16
He seems impressively thin for a 220lbs guy!
Moody
said on 14/Dec/16
1.5 to 2 inches shorter than waka from what I've seen. There are times where he looks quite a bit shorter but those instances are few and far between.
Wouldn't go lower than 6'1.75 and no higher than 6'2.5
anthony
said on 14/Dec/16
how tall is soulja boy rob, please make a page for him
travis
said on 13/Dec/16
i thought he was 6'3 i seeing things
nick92
said on 13/Dec/16
hi rob I think hes more 6ft2.25-6ft2.5
Click Here
and watch the begging of this video
Click Here
with meek mill hes slightly taller than him here too.
Christian-196.2cm (6ft5.25)
said on 13/Dec/16
Agree with this listing. He looks the same height as Meek Mill and Future.