Young Thug's Height
6ft 3 (190.5 cm)
American rapper known for songs such as Check and Halftime. A rollingstone article called him
"six feet three, ridiculously skinny"
.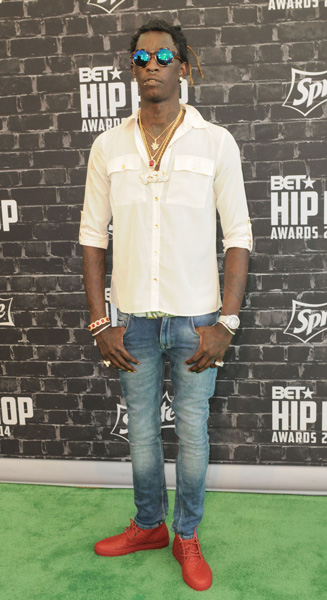 Photos by PR Photos
You May Be Interested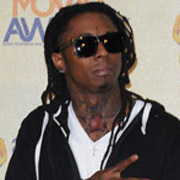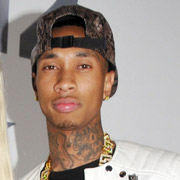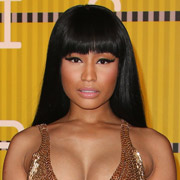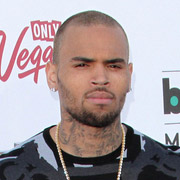 Add a Comment
38 comments
Average Guess (33 Votes)
6ft 3.21in (191cm)
Christian 6'5 3/8"
said on 16/Dec/19
@Kavi
Not only that, but people tend to look taller in mugshots than they really are, because the further away you are from a height chart, the taller you look, and in most cases, people don't have their backs against the height chart.
Kavi Singh Gill
said on 13/Dec/19
@Paul NS (6ft 0.5) "although police-listed heights typically aren't the beacon of accuracy)." true but usually that means jail records exaggerate heights not under list people because inmates are often measured with shoes or their height is taken from their DL( ppl are known to often lie about height at the DMV)
Dee
said on 25/Nov/19
Better picture of Thug with J. Cole. Similar footwear and good camera angle. Thug looks to be slightly taller.
Click Here
Paul NS (6ft 0.5)
said on 24/Sep/19
That's Travis Scott on The London saying 6'1", not Young Thug. I wouldn't be too surprised if Thug was under 6'3", though, since his jail record
Click Here
had him as 6'2" 146lb (although police-listed heights typically aren't the beacon of accuracy).
pov
said on 23/Sep/19
In his recent song "The London" with J cole he says "6"1 and the money 9"2", he just admitted to being 6"1.
Vellie
said on 10/Feb/19
I seen thug in miami and he is definitely 6 3. I'm 6 2 and he is y'all and skinny as hell. Possibly the skinniest person I have ever seen
fdfdf
said on 10/Nov/18
the picture with JCole is too bad to give an opinion
Thugger
said on 11/Sep/18
His arrest record posted today says he is 6'2 146 lbs. also looks noticeably shorter than 6'3 jcole
Dee
said on 25/Aug/18
Thug is definitely 6'3 at least. The cole photo is weird yes, but I've been a young thug fan for years and he is always the tallest in almost every single picture I've seen of him. There's also a pic of him with Snoop Dogg where you can see their footwear and they look the same height.
Zereklop
said on 30/Jul/18
To be fair, Thug never seemed 6'3 over a 5'9 Rich Homie Quan, anyways. He always looked about 6'0.5 through maybe 6'1 with him. He looks somewhere around that next to J. Cole. Definitely would not pit him over 6'1, though. He's either a tiny bit shorter than that or J. Cole is a tiny bit taller than 6'2.25. But even then, that's all ignoring the photos with Colin. Colin either has a crazy footwear advantage in those pics or he would have to be quite a bit over his 6'4 listing to be pulling even that much over a 6'2 J. Cole, so these two(And by extension, a few others) are probably quite a bit shorter than even this.
The R
said on 31/May/18
Guys, young thug is not 6'3. I Cole is also not 6'4. Cole took a pic with Colin kaprinick where he looked much shorter than Colin he is a legit 6'4. Maybe 6'4 and a half. So who is lying?
A lot of these rappers who claim 6'3 and 6'4 are actually strong 6'1 and 6'2s with Jordan's on. It's easy for me to see because I played basketball and was around huge people all the time.
Brady Narbut
said on 10/May/18
Young Thug either needs a downgrade or J. Cole needs an upgrade because the picture with them standing next to each other is very telling of that. In the photo, J. Cole clearly looks taller (about 1-2 inches). I'm thinking Thugger could be under 6'3" (strong 6'2") while J. Cole is 6'4".
;)
said on 7/May/18
Click Here
This photo with j cole does not look like he is even 6'3
Shaq
said on 3/Feb/18
his shoe size is 8.5 at 6'3+. it's crazy.
PD 213
said on 1/Feb/18
Common Rob, please give him the upgrade.
If anybody here doesn't believe me, take a look at his music video for Guwop. Seriously towers everthing. Looks a legit 6'4 in that video.
There's enough evidence for 6'3.5
Nik
said on 29/Jan/18
I like his name! He is probably about said height!
Chase
said on 29/Jan/18
Click Here
Pretty damning pic.
Young Thug may have shoe advantage....but there's just not a weak inch right there. I think it's time for an upgrade
Chase
said on 29/Jan/18
Future taller than young thug? Lmao and I guess future and Snoop Dogg are the same height right?
Even Thug had to laugh at that one
Click Here
He's 6'3.5
PD 213
said on 4/Jan/18
Could even look 6'4 at times. And he isn't the same as Future. From google images, looks more than an inch taller. I think he's 1.92 m or 6'3.5
Dero
said on 11/Oct/17
There is a fresh video of Future and Young Thug in New York doing shopping. Future looks taller than Young Thug. So Thug is same as Future at best.
Chase
said on 10/Jul/17
Click Here
This was the pic I tried to send in the comment below.
Doesn't look like a 1.25 inch difference and I doubt young thug has footwear advantage.
Colberto
said on 3/Jul/17
Hey rob do you think snoop has an edge on him? They look similar. He looks 6'3 1/4" 191 to me.
Editor Rob: Thug can pull off a big 6ft 3 range, with Snoop he might not look much different really, though I believe Snoop has a better chance of measuring taller.
Chase
said on 30/Jun/17
6'3 is the lowest he can be. 6'3.25, which is his average guess, probably would be better for him. Maybe even 6'3.5 once 2 chainz gets another upgrade. Thug looks 1 inch at most shorter than him here and 2 chainz always wears at least 1 inch footwear. What do u think rob?
Codfather
said on 24/May/17
Rob,how tall do you think the guy in the red hoodie is? He has claimed to be 6 foot on numerous occasions.
Click Here
Editor Rob: he seems a bit under 6ft there.
so
said on 20/Apr/17
I could imagine him and Wiz khalifa being the same.
Wolf
said on 13/Apr/17
Thug doesn't have small legs. He simply doesn't wear his clothes properly
Click Here
DetroitMichigan
said on 16/Feb/17
What do you think about this mugshot that list him at 6'2 ? It is a real mugshot ?
Editor Rob: in 2014 Thug had an arrest record with height 6ft 3 and 140 pounds...I don't know about the 6ft 2 one though, seems a bit short!
Luca
said on 14/Feb/17
He looks shorter than pogba,rob
Ruth DezMontez
said on 1/Feb/17
Rob,
How tall would you say rapper Quavo is ?
Editor Rob: not so sure on him yet.
jake
said on 28/Jan/17
I love It when 6'1+ guys make it in the entertainment industry, because they could of chosen the route of sports to superstardom but instead used there artistic "talent" to make it to the world of celebrity, instead of there physical gifts, although some will idiots will debate if good rap music takes talent sigh
Aza
said on 14/Dec/16
He's showing great posture in photo and I like his red shoes....yep 6'3 he is.
Rampage(-_-_-)Clover
said on 23/Apr/16
Tons of 6ft2 to 6ft4 rappers being added...
ZoJ
said on 4/Feb/16
Thug gotta be 6'3" or even slightly taller
MD
said on 8/Sep/15
@Aza,
Definitely short legs relative to his height.
Aza
said on 5/Sep/15
Has he got short legs?
Guest
said on 3/Sep/15
Thugger is quite tall. 6'3
Arch Stanton
said on 3/Sep/15
Looks even taller in the above photo, I could quite believe 6'4 range.