English-American Skier and actor, known for appearing in Olympic Dreams and playing Chet Clancy on Season 9 of American Horror Story. On twitter he once described himself
"5'10" 180"
.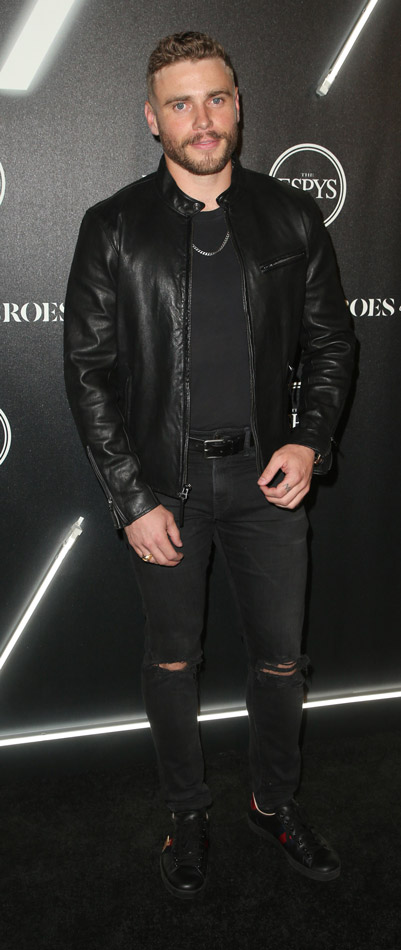 Photos by PR Photos
MD
said on 27/Sep/19
He seems to have been most often listed as being 5'10" or 5'11", but it was clear he was closer to 5'9". I think this is a fairly fair listing, for once.
Miss Sandy Cowell
said on 27/Sep/19
Oh, wow! We have another addition to American Horror Story, but as it's series 9, I can't see myself being fortunate enough to see it until next year some time. I received the 8th Season on the day it came out, having ordered it in early July. When it fell through my letter box one Monday morning in late August, it went STRAIGHT INTO MY TELLY! (I have a DVD compartment - very useful!) I've seen it twice all the way through and I'm still hungry for more...
Gus, being a skier, will be superbly fit, but you can't exactly sky all year round, so this fellow has chosen to tackle an acting career. Because of his choice of drama, or should I say, being selected to act in something as great as AHS, I know I will like him. His name rings a bell for some strange reason - I'm not exactly interested in skiing - but he's joined the AHS 'family' so I will get to 'know' him, as it were, very well.
I can try and see via YouTube, some clips of Season 9, which include Gus K. That shouldn't be too tall an order!
And talking about tall, I shall be agreeing with Rob's 5ft9, and see if I think differently after the clips. I know the AHS cast well enough to make a juicy comparison to a familiar face, ie most of them!
😁👍📺