Guy Sebastian's Height
5ft 8 ½ (174 cm)
Malaysian born Australian Idol winner.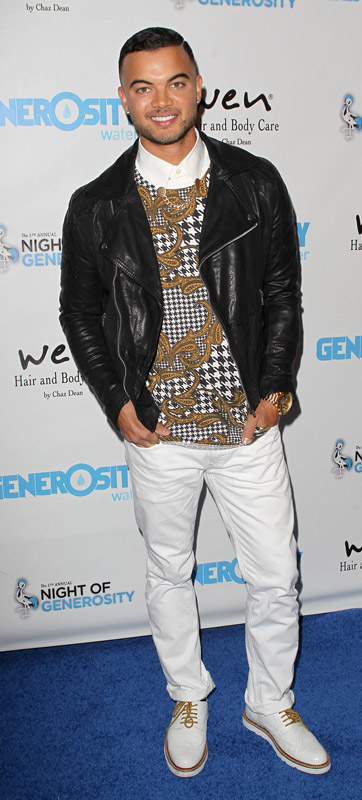 Photos by PR Photos
You May Be Interested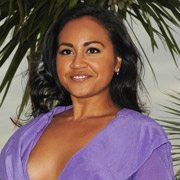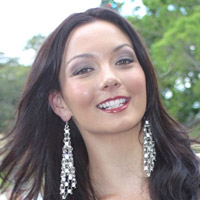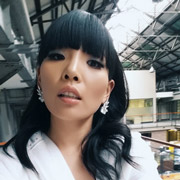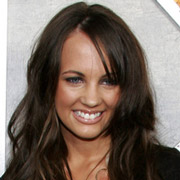 Add a Comment
24 comments
Average Guess (5 Votes)
5ft 8.2in (173.2cm)
khaled taban
said on 19/Jun/19
I'd say 5'8".
MD
said on 16/Mar/16
@Rob,
Can you take another look at this, particularly the one with James Blunt from last year? Here's another with the two, though, you can't gather much from it:
Click Here
He doesn't even strike me as a full inch taller than Blunt, let alone a full 1.5".
MD
said on 12/Oct/15
@Rob
With 5'8.5" Simon Cowell and 5'8.75" Olly Murs:
Click Here
I think maybe this also shows Olly Murs can have that quarter-inch shaved off. Do we have any photos showing him legit taller than Cowell? And, even Cowell may be slightly overlisted. Either way, both of these guys are clearly taller than Guy even taking into accout posture.
With 5'7" James Blunt (Chris Isaak may be listed too high these days, too):
Click Here
Guy's not his current listing.
Dazz
said on 24/Dec/13
Just saw guy at the beach today on xmas eve, spot on height i was in sandals and he was barefoot after surfing and he is about 5'8 as i'm 5'7
raaju
said on 13/Jul/13
lupe fiasco is around 5' 10", maybe 5' 9.5" at the very least. met him a few times and i know my own height precisely (5' 8" to 5'9" depending on time of day)
mich
said on 25/Apr/11
I remember seeing him backstage at Carols in the Domain years ago, and he was tiny! He was 174cm at the very most. The hair and the shoes appear to add to his height
matt
said on 24/Apr/11
Saw him in person the other day.
Looks around 5'9"-5'10".
x
said on 13/Apr/11
I have a photo of myself with Guy. I am 1.77cm and he is the same height as me.
Roy21
said on 18/Nov/10
5'9" is already considered tall back in his homeland.The average height there is 5'5" but the younger generation is getting much taller now days.
joe II
said on 1/Oct/08
how tall is melissa doyle?
Leung
said on 20/Sep/06
Guy Sebastian was on Sunrise this week, Kochie towered over him, keeping in mind that Kochie is taller than most people. Guy Sebastian also looked short standing next to Melissa Doyle. Prior to seeing him on tv this week I have not really paid much attention to Guy Sebastian and always thought he looked a kind of short maybe 5'10"ish but now I think he could be as short as 5'9".
Krystal
said on 25/May/06
Met him 13 times... hes's 5'10 :D
Salome
said on 25/May/06
I stood next to Guy for a photo,and I am tall but when I looked at the pic shoulder to shoulder he was taller,I will check my heihgt...
none
said on 25/May/06
I have stood next to Guy heaps of times, and NOT inculding his used to b fro Guy is 5'9" cause im 5'7" and he is taller than me!!
sweetpea
said on 24/May/06
Jill is right - Guy always does lean forward a bit in photos so that does make him look a bit shorter than he is. Apparently leaning forward is a photographer's trick, it's supposed to make the photo look better.
I've had my photo taken with Guy - I'm 5'5", had 2" heels on and Guy looks a couple of inches taller than me not counting the fro. My eyes are level with his mouth, so 5'9", 5'9" and a half?
ForensicNYC
said on 18/May/06
In Sydney during the Tsunami Appeal, from left to right;
Guy Sebastian 5'8"
Larry Emdur 5'7" (The Price is Right host)
Melissa Doyle 5'7"
David Koch 6'3" (Melissa and David host "Sunrise", an Australian morning show)
Click Here
Jill
said on 10/Feb/06
Hey, I'm an guy picture expert (lol) and I must say I actually NEVER have seen him pose for a picture WITHOUT hunching. He's always hunching on pictures (I guess he thinks that's a cool look on photo's, lol, how cute) so you can't guess his height from the picture below.
5'9 is okay.
Brett
said on 3/Feb/06
Rob I dont think Shannon is 6'1.5" Ive seen shots with lleyton hewitt and Johnny howard, and he was the same in comparison to old johnny then Shannon . He never seemed big in Australian idol either
Serene
said on 25/Jan/06
Haha.. mentioning about his hair.. he does seem to be quite tall.. I think 5'8.5" would okay.. I guess..
A-Bomb
said on 22/Nov/05
I too think very flat soled shoes and a hunch makes Guy appear the same height as Howard in that picture. I'm guessing 5'8 1/2".
Gday
said on 20/Nov/05
Errr, Rob, in that picture with John Howard etc. its obvious that Guy is hunching. I think 5'9" is spot on.
Some Guy
said on 23/Oct/05
Yes I have looked at some images of the 2 of them on gettyImages. If you look at Guy and Shannon together you can easily determine than Guy is about 5'8" or 5'8.5" to the scalp. I think he should be put to at least 5'8.5"
Kandice
said on 23/Sep/05
YAY!!!! ME AND GUY ARE THE SAME HEIGHT YAY I LOVE HIM SOO BAD AND WE ARE THE SAME!!!! HUBBA HUBBA
Zed
said on 11/Jun/05
Hmmmm not sure about that height, a friend of mine who's 5'7'' at most took a photo with him, and Guy didn't look 2 inches taller at all. I'd say 5'8''.