Gwyneth Strong's Height
5ft 6 (167.6 cm)
English actress, best known for playing Cassandra on TV series Only Fools and Horses. In the 1990's she listed her height as
5 feet 6 inches
tall.
You May Be Interested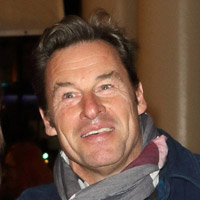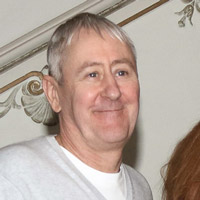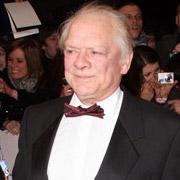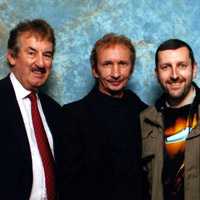 Add a Comment
10 comments
Average Guess (6 Votes)
5ft 6in (167.6cm)
Nik Ashton
said on 16/Nov/19
This girl is refreshingly honest!
Sandy Cowell
said on 5/Mar/19
Whenever I see Gwyneth on TV, I always expected she was nearer 5ft7 or 8! That might have something to do with David Jason being smaller than the 5ft6 I'd read for him, when he is actually 5ft 4.5!
5ft6 it is then.....
anyonmious
said on 18/Oct/17
5'6" it is.
Sandy Cowell
said on 15/Oct/17
@ Nik - Hi! I suppose it was a sizeable consolation to see that I was far from the only guesser to be 2+ inches out with Gwyneth's height! I don't often guess and look a bit later, but it results in a different style of comment AND it puts my guessing skills to the test if I do, and in this case, I failed frightfully!
Yesterday, I worked out that I am well and truly into my second year on celebheights now! Today is my 185th day and I have sent at least 1 post (usually many, many more!) on each day! That is a mighty lot of comments! I have a good deal of work to do to catch up with my 'celebrities covered' quota, but I have every intention of catching up! It will involve the best part of an afternoon and possibly evening as well!
Right now I have to hunt down where I last wrote to Sally (the comment page), because I am well overdue with a reply for her. That's more important than doing something frivolous for my own gratification! Sally will be back from visiting Clayton now. I bet she enjoyed watching him accept his hard-earnt award for completing his training!
As far as Gwyneth's honesty goes, she could so easily have got away with at LEAST another inch, if not two, but it tells us a lot about her as a person that she gave it to us straight! Oh, and it's worth adding that she was in EastEnders only recently, so her acting career is still going as strongly as ever!
So, on this Sunday night, at just gone half past eight, I will bid you a fine week ahead!
Bye for now! 🙋
Nik
said on 14/Oct/17
@ Sandy Cowell - Hi!
You are correct in saying that I put in a page request for Gwyneth several months ago and it is so good when you see your requests granted! I like how you avoided finding out her height until you had nearly completed your comment and it must have been a big surprise to find out you were 2 inches out, but you weren't the only one because a lot of other people thought she was at least 5'8"! I have to admit I was surprised too and I always thought she was 5'7" or 5'8" as that is what I had read from online sources!
It is interesting to find out she has been on "Eastenders" and talking of her role as a policewoman on "A Touch of Frost" it was funny when Rodney dated a policewoman in "Only Fools and Horses"!
I will go for 5'6" and it is good to see that Gwyneth is honest about her height!
Cheers!
Rampage(-_-_-)Clover
said on 13/Oct/17
She's got a tall woman's build. Watching Only Fools I reckoned at least 5ft9...
littlesue
said on 13/Oct/17
I always thought she was about 5ft 8. What would Raquel be then?? always had her around average height as she always similar to Del Boy in small heels.
Editor Rob: she claims 5ft 4, at worst I'd have thought 5ft 3
Sandy Cowell
said on 12/Oct/17
@ Nik - I'm sure I remember you asking for Gwyneth Strong a while back! Well, she's here ready and waiting for your guess! I haven't looked yet, but I bet she's a tall woman - at least 5ft8! Yup, she was Rodney's other half in 'Only Fools and Horses', and he IS tall!
Before I take a look, I am going to tell you how nice it is to have all three consecutive appointments booked for this week OUT OF THE WAY! HOORAY! Seriously, Nik, it was a terrible strain on my hip to have them one after another, but what a grand feeling for them to be finally out of the way!
Gwyneth has been in loads of other stuff as well, including 'A Touch of Frost', another drama she did with David Jason! She was a policewoman in that, wasn't she? There have been others, including soaps; EastEnders, if my memory serves me correctly, and more besides! She's one busy actress, our Gwyneth!
Now I am going to check out her height to see if I am right...
She's 5ft6! So I am out by 2 whole inches!
C'est la vie!
MSJC
said on 11/Oct/17
Hmm alays thought she was about 5'8.
Rampage(-_-_-)Clover
said on 11/Oct/17
Thought she was much taller!