John Challis Height
6ft ½ in (184.2 cm)
Peak height was 6ft 1 ½ (186.7 cm)
English actor, best known for playing Boycie on Only Fools and Horses, and The Green Green Grass. On his agency resume he is listed 6ft 1 and John mentioned this height on twitter:
"I'm 6'1" tall"
. He once claimed
"I was Six Two"
.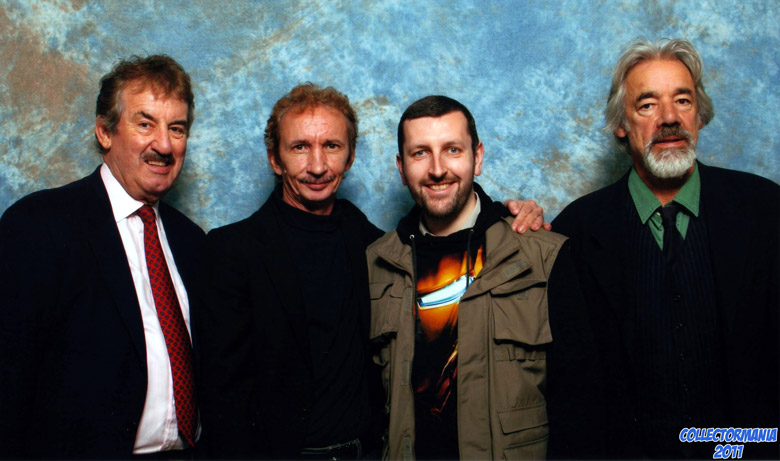 John, Patrick Murray, 5ft 8 Rob and Roger Lloyd Pack
@ Collectormania, 2011
You May Be Interested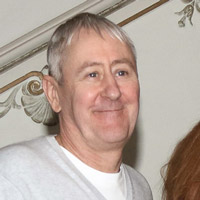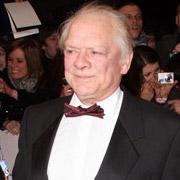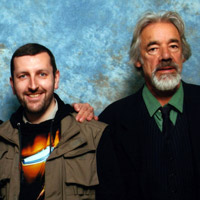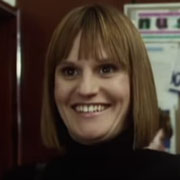 Add a Comment
76 comments
Average Guess (15 Votes)
Peak: 6ft 1.63in (187cm)
Current: 6ft 0.68in (184.6cm)
Rampage(-_-_-)Clover
said on 12/Oct/20
188cm peak at times looks debatable.
Nathan Hatton
said on 24/Sep/20
Challis could easily of been 6'2" peak he looked minimum 6'1.5" he often looked taller than Nicholas Lyndhurst on OFAH, Nowadays he looks closer to 6 feet flat
Bazza
said on 20/Dec/19
@martin yeah i have seen all the OFAH many times but don't forget Challis is always in dress shoes as he always wears suits and in the early days Lyndhurst is in sneakers. Challis solid 6'2 peak and Lyndhurst 6'1 - 6'1.5 peak is about right.
Martin 6'1"
said on 19/Dec/19
I've literally just watched the episode of Only Fools & Horses, where they were playing cards, and although Lyndhurst is not standing straight, the height difference looks quite astounding between him and John Challis. As for now I have no idea, but in his prime, I'd say he was a solid 6'2.5"
Rampage(-_-_-)Clover
said on 20/Aug/19
I reckon he thinks he was 6ft2 and is now down to 6ft1. Question is could he have lost 2in by 77?
Certainly looked at least 6ft2 on Only Fools, sometimes could pass for 6ft3. Similar to Broadbent, Lyndhurst and RLP. Today he's probably around 6ft flat give or take. For me, no less than 187-188cm range peak.
lee168cm
said on 21/Jul/18
Claimed he was 6ft 1 on a good day in an episode of benidorm and that was quite recent so maybe 6ft and a half inch is accurate
Sandy Cowell
said on 24/Mar/18
@ Rob - Very well observed! 😎
I wouldn't notice such a detail, but since I've been coming to celebheights, the chances are probably a lot greater!

Editor Rob
Trying to turn off the 'height brain' when I'm watching films or TV is a hard thing to do, because this stuff ties in to the site I'm running.

It's a bit like some actors or those involved, they can find Suspension of disbelief harder to stomach because they are involved in the making of it...

Sandy Cowell
said on 22/Mar/18
@ Rob and Flint!
How on Earth, Rob, did you notice that John was wearing thick heels for that episode? I just had a really unexpected laugh reading though the 'Latest Comments'! You are funny - and so matter-of-fact about it! Love it! 😉
Today the entertaining and ever-amusing John can have 6ft2.5 peak and 6ft0.75 for today! It would be nice to see him branching out into more serious work, like making guest appearances in crime detective episodes, where there's always plenty of scope for humour anyway!

Editor Rob
At the time I noticed he wasn't far off Baker in height, and of course in one scene you could pause and see his shoe had a bigger heel ;)
Nik
said on 22/Mar/18
This is probably accurate for his nowadays height! He is no more than this though!
FIint
said on 20/Mar/18
The episode of Dr Who was The Seeds Of Doom. Challis looks taller than Tom Baker in some scenes although that's mainly to do with camera angles and posture. Baker possibly wasn't the full 6'3 and Challis possibly had a footwear advantage.

Editor Rob
Challis did have thick heels during that show.
Rory
said on 3/Jan/18
Rob, how tall in person did Patrick Murray look ? In this photo with you he looks a solid 5ft9 range, is that what he looked in person ?
Editor Rob: Murray wasn't as tall as I would have thought, somewhere in 5ft 9-10 range I think.
Rampage(-_-_-)Clover
said on 6/Oct/17
Rob, could he be 6ft flat today?
Editor Rob: I've not seen him for a few years now, he could have lost height another fraction by now...
Matthew Robinson
said on 6/Oct/17
How come he looks under 5'11" in the photo here?
Editor Rob: Challis is shorter these days, well under 6ft 1 anyway.
Rampage(-_-_-)Clover
said on 18/Sep/17
There's a chance Baker wasn't quite 6ft3...
Rampage(-_-_-)Clover
said on 16/Sep/17
Rob, how old was this episode of Dr. Who?
Editor Rob: early Tom Baker years, mid 70's I believe, but he did have more heel in the episode...Tom at times has really poor posture on that show, I would have said he rarely seemed to look 6ft 3, because he rarely seemed to stand fully erect.
Rampage(-_-_-)Clover
said on 22/Feb/17
Rob, how likely is 6ft2 peak for this guy?
Editor Rob: the last thing I watched him in was a Dr Who episode, I think Baker overall looked taller, but John had more like a cuban type heel on...so 6ft 1.5 range I think is ok.
Sandy Cowell
said on 3/Nov/16
John is on 'Countdown' this week and very funny he has been too! Today he talked about being recognized - as the wrong person! He also mimicked an elderly woman who'd had a right go at him for being mean to his 'Only Fools and Horses' wife Marlene!
I remember that he either won or came second in a celebrity edition of 'The Weakest Link' - that was impressive and shows us that he has brains as well as acting talent. Enough, in fact, to help Susie Dent on Countdown. Good for him!
I could see he was tall in his comedy role, despite there being a tall cast, except for David Jason, of course! 6ft1.5 comes as no surprise to me at all for his optimum height.
Rampage(-_-_-)Clover
said on 4/Oct/16
Roger Lloyd Pack: 188-189cm
John Challis: 187-188cm
Nicholas Lyndhurst 186-187cm
Editor Rob
said on 26/Sep/16

I did watch an early Dr Who and he varied from looking close to Tom Baker to over an inch smaller...he was wearing at least a half inch thicker heel compared to Tom though...it is possible he was 6ft 1.5 in his prime, he did claim he 'was' six two.
Tubbs
said on 24/Jul/16
Work at my local theatre, met John when he was doing his theatre tour at the end of last year, I spoke to him for a good ten minutes and estimated his height at just over 6'1.5", which did surprise me, he looked a 6'3" guy in the early episodes of OFAH. He's always looked bigger than the 6'1 in the past. How often do you think people get measured when they start their working life for a medical and stick with quoting that height for the rest of their lives, regardless of if they grow afterwards?
mick
said on 5/Mar/16
challis was more than 187cm in his prime he was always taller than nicholas lyndhurst.
Rampage(-_-_-)Clover
said on 27/Jan/16
Rob, could 187cm be closer?
Watching Only Fools and Horses he always looked around the same as Lyndhurst, Lloyd Pack and Broadbent.
Editor Rob: he could look close to those guys
david
said on 3/Oct/15
john challis who played boycie was always taller than Nicholas Lyndhurst this listing for Lyndhurst needs to be changed because if challis is listed as 6'1 on his resume Lyndhurst is no more than 6 feet.
Rampage(-_-_-)Clover
said on 18/Apr/15
Could pass for 6ft2 in the 80's.
Mark
said on 4/Jul/14
When i met him in 2012, he was a lot shorter than i anticipated, but then again for a man of 70, height loss is expected.
Bran
said on 3/Dec/13
What was his peak height, must of been very close to Lloyds packs peak at 6ft2, then again I think challis was marginally taller maybe 6ft2.5-6ft3 ?
Rampage(-_-_-)Clover
said on 8/Sep/13
In their prime who do you think was taller, Challis or Lloyds Pack?
Scott five eleven
said on 7/Sep/13
In the photo here above he looks shorter than 'Trigger' where he was taller than him in Only fools. Crazy how age and height oppose each other.
[Editor Rob: I think the camera lens at the right edge has made Roger appear a bit taller than he looked, because he really wasn't bigger than Challis that day.]
Emil
said on 5/Sep/13
He has lost 0.5-0.75 of his 6'1 peak, it seems.
miko
said on 8/Mar/13
No way was a peak Challis anything under 6'1.5, he was taller than Lyndhurst, as for today is anyones guess.
Scott 5'11.
said on 21/Jan/13
I agree with mike, challis seemed a lot taller in the 80's and early 90's episodes of OFAH but has decreased in height with age greatly. 6'2.5 peak 6'0 now
Ejel Khan
said on 3/Dec/11
Physics, Rob is a very modest and a nice man! I've met him, and he's taller than me. I've been measured throughout the day, but haven't lost any considerable height. For that reason I'll remain a boastful 5'8"!
Physics Enemy
said on 1/Dec/11
Out of bed height doesn't count on here Ejel, it has to be afternoon height, so very close/at your low. 5' 7.25"/171 cm should be your listing. Rob is 5' 9" out of bed, he's modest.
Ejel Khan
said on 5/Nov/11
I've been caught out! Rob, please downgrade me to 5'8".
Physics Enemy
said on 29/Oct/11
You have nearly 1 cm on 5' 9" guys though Dean, like Rob on 5' 8" guys. You have to bare in mind height surveys are typically conducted early in the day and most people get measured within a couple hours of wake-up usually. I don't agree that evening height is real height, it's just a compressed version.
Physics Enemy
said on 29/Oct/11
To be fair Dean, Rob is pretty much bang on 5' 8.25" at lunchtime, as long as he's had a good night's sleep. His low after 12 hours is still 1mm more than 5' 8 & 1/8th" usually. Heck, I've seen a youtube vid of Rob being 5' 8.25" even at 8-9pm. Rob's a 5' 8.25" guy and I honestly wouldn't have a problem if he stated 5' 8.5" as his height, because he hits 5' 9" out of bed with 9 hours sleep. Ejel is clearly 0.75" or so shorter and a full inch isn't out of the question. If Ejel had less footwear than Rob as he claims, I'll give Ejel 5' 7.75" tops. Ejel is clearly under 5' 8" though.
Physics Enemy
said on 29/Oct/11
Rob's posture is a fraction worse than Ejel's and Ejel is still clearly shorter (once you knock off the hair). Ejel is 5' 7.5". I'm basing this on Rob being 5' 8.25" as well (not the 5' 8" he modestly gives himself). There's 0.75" difference between Ejel and Rob. Even up to 1" is possible. Rob is virtually level with Patrick but would be level if straightened. Ejel's in military mode and is noteably shorter than Patrick. 5' 7.5" it is, no more.
Rampage(-_-_-)Clover
said on 4/Jul/11
6ft0.5 now I reckon....
truth
said on 15/Jun/11
meh looks like a 5ft11 guy to me.
James
said on 14/Jun/11
Rampage(-_-_-)Clover says on 13/Jun/11
Well he looks over 6th in the pics James
Nope 182cm next too rob
runt
said on 14/Jun/11
Glennistically speaking, Ejel looks 5-8
Rampage(-_-_-)Clover
said on 13/Jun/11
Well he looks over 6th in the pics James
James
said on 11/Jun/11
LOL Rampage - Roger is no higher than 6ft
Rampage(-_-_-)Clover
said on 8/Jun/11
I estimate from these pics, Challis to be 184cm and Roger to be 186cm
Rampage(-_-_-)Clover
said on 8/Jun/11
Looks 5ft11.5-6ft with that slouch.
Dean 5ft 9.25
said on 8/Jun/11
haha ejel is 5'7 or 5'7.5 rob..your a legit 5'8 he is never even your height let alone taller HAHAHA!
Guy in the middle Id say is 175-176cm next to LEGIT 173cm rob or solid 178cm next to cough 174 ejel.
rob is a solid 5'8 just because hes a legit 5'8 dont mean hes taller than real 5'8s. a legit 172.72(5'8)at night wouldnt look noticably different to 173cm lowest at night rob. granted rob is a strong 5'8 1/8(hes equivelent at 5'8 to me at 5'9 as im 175.5 2.5mm over or so like rob is over flat 5'8 but im not taller than most 5'9s)
Its because most guys who claim 5'8 are 171 range guys rounding up and most guys who claim 5'9 are in the 173-174 range.
James
said on 8/Jun/11
maybe 6'1 for Lyndhurst
linke
said on 5/Jun/11
Absolutely no idea about who they are,how tall is the guy in middle,i'm guessing 177 cms.
Rampage(-_-_-)Clover
said on 3/Jun/11
Lyndurst just looked really tall because David Jason was so short. But 6ft2 is possible
Cranberries
said on 3/Jun/11
If Ejel is 5'8.5", why does he look half an inch shorter than you in this picture? I don't think he makes a great reference, but thanks for the picture nonetheless. I think Ejel looks 5'8" max, yet it says he's 5'9" some places.
James
said on 3/Jun/11
john might have been either 186cm or 187cm peak
James
said on 3/Jun/11
Lyndhurst MIGHT 6'1 cause he was eye to eye the same height as John Challis in one episode of only fools and horses. probably looks 6'2 cause he is skinny and lanky.
then again though its very likely if john is still 184cm at age 68 that he might have been over 6'1 in his 20's.
So maybe
Today 6'0.5 (184cm)
Peak 6'1.5 (187cm)
Rampage(-_-_-)Clover
said on 2/Jun/11
I think 6ft2 peak and 6ft1 now
miko
said on 2/Jun/11
Rob do you think Lyndhurst was a full 6"2?
[Editor Rob: it's been so long since I watched it, if I get around to seeing a few eps I will see how lyndhurst looks against the others.]
Ejel Khan
said on 1/Jun/11
In response to: ggh says on 1/Jun/11
Lyndhurst is on record claiming 6'2", and he's always stuck to it.
ggh
said on 1/Jun/11
Damn, if he really did peak at 6'1, Nicholas Lyndhurst must have been only 6 foot even. That would explain why Jim Broadbent, always listed at 6'1.5, always looked taller than him.
Real Truth
said on 1/Jun/11
A lot of guys BS about their height. No big deal, half the guys on here who say they are 6'3" are probably nearer 5'3".
Ejel Khan
said on 1/Jun/11
OK ... I probably exaggerated my height. I've never actually been 5'9", but closer to 5.8.5",and rounded it up! Now, I'm in the 5'8" range. I've been suffering back problems, due to sporting injuries and have bad posture. So 5'8" is closer to the truth. Rob probably does have that 1/8 of an inch edge on me. C'mon ... we all BS time to time, don't we? My loafers had a heel of approximately 0.75cm.
[Editor Rob: I read about a girl recently who claimed to lose 1.5 inches of height after a bad back accident!]
miko
said on 1/Jun/11
So Roger is about 6"0 and John still close to 6"1 Rob?
[Editor Rob: I would say so, because Roger looked to have nearly a 1/3rd inch less footwear than me he did look 6ft, so could be 6ft 0.5 now.]
James
said on 1/Jun/11
Yeah i think still close to 6ft so.......
5'11.75 (182cm) today
6'1 (185cm)
3cm height loss if fairly normal at the age of 68.
[Editor Rob: but John - to me anyway - really did seem to edge Roger out, contrary to how tall Roger appears in those photos!]
Rampage(-_-_-)Clover
said on 1/Jun/11
Looks 182-183cm
the shredder
said on 1/Jun/11
Rob , how tall did Ejel LOOK to you ?
Real Truth
said on 1/Jun/11
sorry Ejel but Truthman is right. I read Rob's reply to Ka on his homepage and the fact he didn't directly answer leads me to the conclusion which these photos also suggest: I don't believe you are 5'8.5". You are saying that Rob is shorter than you in person, if that is the Real Truth, then where's the photo of both of you together?
[Editor Rob: Jenny had my camera and wasn't around when we met.]
the shredder
said on 1/Jun/11
Rob , you are one tall looking 5'8 guy ... Meaning that guys 5'8 don't come off as tall as you even if roughly the same ... I bet some stranger asked how tall you are and you said 5'9 they buy it . even though you are a strong 5'8 ... You just come off bigger .
miko
said on 31/May/11
Cool pics. Both men always seemed 6"1 range to me.
Do you think Challis may have been a solid 6"1.5 in the past Rob?
[Editor Rob: I think roger actually looked a guy with better posture than challis, maybe challis has lost height for sure now.]
Ejel Khan
said on 31/May/11
I totally agree with your comments. Thinking back your observations are right on. I need to be more perceptive, and not get too starry eyed!
Truthman
said on 31/May/11
I don't believe Ejel is 5'8.5 because he is for sure shorter than Rob
James
said on 31/May/11
looks 182cm these days
rob is the guy on the far right with the grey hair 6'2?
[Editor Rob: he looked about the same height as Alex from NY does in person, although he had about 0.3 inch less footwear than me.]
Mamun
said on 31/May/11
Hey King ROB , did you and Mr. Khan meet up ? Are these pictures from the same event and day ?
Regards
SUPERMUN
[Editor Rob: yes 2 days ago, but only briefly]
®
said on 31/May/11
Ejel are you 5'8.5.I thought you were listed at 5'9 with weathers.
Ejel Khan
said on 30/May/11
Took a pic with the John Challis, Roger Pack and Patrick Murray of Only Fools -AKA - Boyce, Trigger & Mickey. John appeared 4" taller than me, Roger - 4.5", and Mickey 2". John is listed as 6'1", but has claimed 6'2 & 3" in the past. Roger has claimed up to 6'3" in the past, also. Patrick is listed as 5'11", and appeared that height opposite Lyndhurst, who's 6'2". Roger in my picture came closer to the camera and appears taller than John, but is in fact the same height. I'm 5'8.5", so you do the maths guys!
[Editor Rob:
My own thought was - Challis looked taller than Roger, although roger had probably about 0.3 inch less footwear.

To be fair, Challis in that photoshoot in nearly every pic I saw being taken ahead of mein front of me had a poorer stance than Roger did, who I thought stood better than I thought he would...]
Robbie H
said on 12/Jul/08
was 6'2 in prime surely
derb
said on 4/May/07
it's strange a few thing's have him 6'1 but he's a bit taller than trigger who is at 6'2.5, and rodney who is 6'2 i thought he was like 6'3 he looks it anyway.
chris
said on 29/Dec/06
i agree with Dave, hes got to be 6'3, hes taller than trigger and hes like 6'2.5
Dave
said on 4/Feb/06
Challis looks to be a solid 6'3''.
AJ1983
said on 27/Dec/05
When I met John he seemed a good few inches taller than me. I would have estimated at least 6'2" to my 5'11", if not taller. Also, the 6'2" Nicholas Lyndhurst is around an inch shorter than John Challis on screen.