Nicholas Lyndhurst's Height
6ft 1 ½ (186.7 cm)
English actor best known for playing Rodney Trotter on TV series Only Fools and Horses and Gary Sparrow on Goodnight Sweetheart. On his Spotlight page, he was listed as
6 feet 2 inches
in the 90's.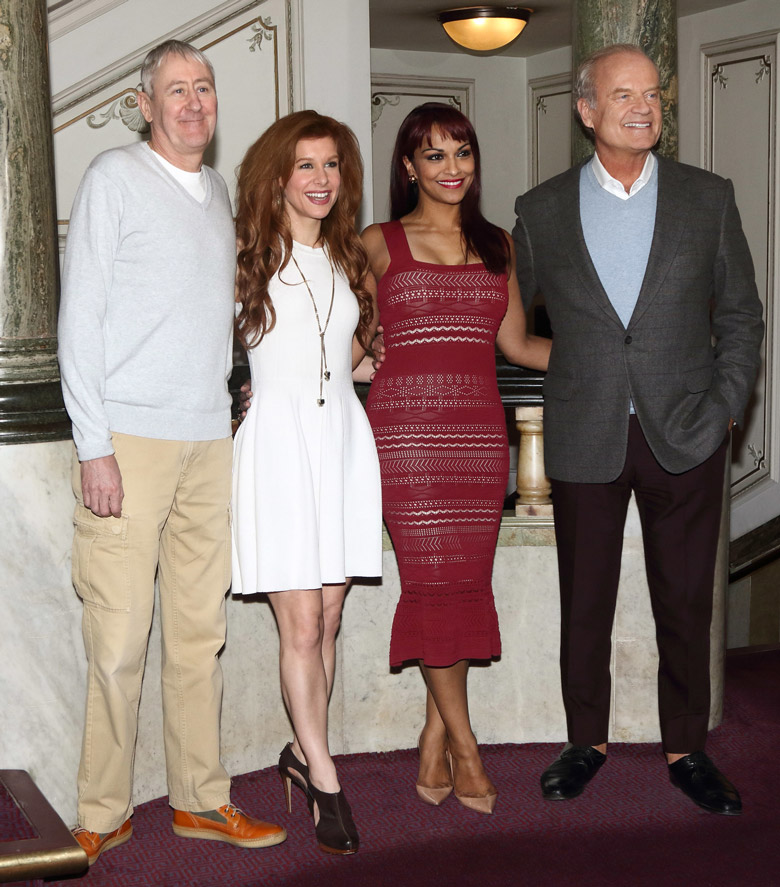 Nicholas Lyndhurst, Cassidy Janson, Danielle de Niese, Kelsey Grammer
Photos by PR Photos
You May Be Interested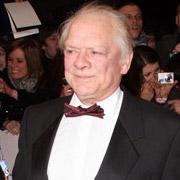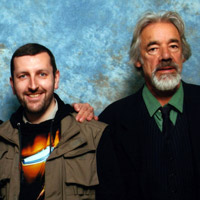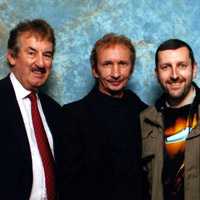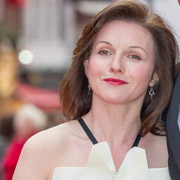 Add a Comment
45 comments
Average Guess (27 Votes)
6ft 1.86in (187.6cm)
Christian 6'5 3/8"
said on 16/Oct/20
@Rampage
How did he pass away?
Rampage(-_-_-)Clover
said on 12/Oct/20
Awful awful news about his son...
Miss Sandy Cowell
said on 2/Oct/20
On the way to look at today's Celebrity Birthdays, I was shocked to read that Nicholas Lyndhurst's only son, Archie, has passed on. The youngster was just 19 and worked as an actor on children's television.
This is beyond belief and every sympathy goes to Nicholas and his wife and Archie's Mother, Lucy, and all Archie's other family members and friends.
RIP Archie Lyndhurst XX🕯️💐
October 2000 - September 2020 😢
Rampage(-_-_-)Clover
said on 20/Jan/20
Still looks this beside Kelsey
Rampage(-_-_-)Clover
said on 18/Feb/19
Agreed. I think there's a case for 6ft1¾
Rampage(-_-_-)Clover
said on 14/Feb/19
Rob, who do you think would measure taller peak Lyndhurst or Firth?

Editor Rob
Lyndhurst seems to have a better chance I feel of being over 6ft 1.5
Terry
said on 21/Nov/18
Rodney-6'0
Boycie-6'2
Trigger-6'1
Delboy-5'5
Micky Pearce-5'10
Denzil-6'0
Slater-6-3
Nik
said on 14/May/18
@ Sandy Cowell - Hi!
I really like the names "Ditto" and "Peewee" for cats, Michael Beihn couldn't have been more wrong with his predictions!
There have been some brilliant episodes of "Only Fools and Horses", I mean Rodney dated a Policewoman, an aeroplane nearly landed on the top of their block of flats, and Rodney lied to his date and told her he lived in Chelsea!
Cheers!
Sandy Cowell
said on 11/May/18
@ Nik - 'Only Fools and Horses' was a truly classic comedy, wasn't it? Nicholas also played a brilliantly slimy Uriah Heap (spelling?) and funnily enough, at HIS height, he appeared as a Luliputian (ditto* with the spelling!) in my favourite production of 'Gulliver's Travels'!
* 'Ditto' was the name of the mother of my cat Pixie, who was all black and born on the 29th August 1997. This was the very day that the A-Bomb was predicted by Michael Beihn in the fantastic 'Terminator' and later confirmed by Arnold Schwarzenegger in T2, to totally obliterate life as we know it! Instead, Pixie and his 3 siblings were born!
Later, Ditto had more kittens and I took on a black-and-white female as a little sister for Pixie and called her Peewee!
Unfortunately they are no longer with us and both buried in our garden.
Cheers Nik!
Nik
said on 10/May/18
@ Sandy Cowell - I know! I remember that Del wanted a free holiday so he was determined for Rodney to go along with it, they thought he would only have to pretend to be a child when they first arrived on their holiday, how wrong they all were!
For me Nicholas Lyndhurst has always looked anywhere from 6'0" - 6'1.5", I suspect he is somewhere in the middle of that range and about 6'0.75" - 6'1"!
There were so many great moments for us to enjoy through watching "Only Fools and Horses"!
Sandy Cowell
said on 8/May/18
@ Nik - I believe it was a Christmas one, and the only way they could take another person on their holiday was by pretending he was a 'child'!
Nik
said on 8/May/18
@ Sandy Cowell - Hi!
And I think I know which episode that was! It was when he (Del!) won the art competition for the under 15's!
I have seen far worse exaggerations for sure, this wonderful actor gets 6'1" from me! It's great that we have both commented on this page for the first time!
Sandy Cowell
said on 6/May/18
Hmmmm! I am sure I recall his being described as a 6ft2" FOURTEEN-YEAR-OLD in one Christmas episode of 'Only Fools and Horses'!
Well what is half-an-inch? I have seen far worse exaggerations, haven't you? 😫
Martin 6'2
said on 18/Apr/18
If you look at Lyndhurst next to Jim Broadbent, in Broadbent's first Only Fools episode, Broadbent is a good 2-3 inches taller.
I'd say Lyndhurst at that time was 6'0" and Broadbent a good 6'3"
Rory
said on 4/Jan/18
I think...
John Challis- 6ft1.5
Roger Lloyd Pack- 6ft1.25
Nicholas Lyndhurst- 6ft1.25
David Jason- 5ft5.5
MIncer
said on 14/Oct/17
Roger Lloyd Pack at only 6ft, Challis at 6'1 and Barber at 6'2. I wonder why Lloyd Pack's height is downgraded by a couple of inches? Why do you think Rob?
Editor Rob: could have been a guy who really didn't care, just said 6ft and it stuck.

Rampage(-_-_-)Clover
said on 13/Oct/17
He can appear like a 6ft3-4 guy at times walking next to Jason because he's so lanky and David is so short.
Editor Rob:
basically these are all the main cast of Only Fools claims, from their original spotlight casting pages:
Gwyneth Strong 5ft 6
Nicholas Lyndhurst 6ft 2
David Jason 5ft 7
Paul Barber 6ft 2
John Challis 6ft 1
Tessa Peake Jones 5ft 4
Buster Merryfield 5ft 5.5
Sue Holderness 5ft 4
Kenneth macDonald 5ft 10
Roger Lloyd Pack 6 feet
Jim Broadbent 6ft 2
Douglas Hodge 5 feet 10
I didn't see Patrick Murray's.
I think Kenneth Macdonald was anywhere in 5ft 9-10 range, Buster is probably 5ft 4.5 peak and lost some height by time he appeared in Only Fools.
I doubt Paul Barber was 6ft 2.
You can see the Hoff near
Barber
...
uncle Bert
said on 6/Sep/17
Rodney 6ft 2
Del Boy 5ft 6
grandad 5ft 10
Uncle Albert 5ft 4
Trigger 6ft 2
Boycie 6ft 2
Rampage(-_-_-)Clover
said on 22/Feb/17
He looked near 6ft2 on Only Fools...
James B
said on 4/Jan/17
Looked a textbook example of a 6'2 man on only fools and horses in my opinion
lol
said on 12/Nov/16
Lyndhurst is 185
Rampage(-_-_-)Clover
said on 3/Oct/16
Similar to Broadbent and Challis. I still think Roger Lloyd Pack was tallest.
VeryShortRussianDude
said on 2/Oct/16
Watching an old episode of only fools he only looked 6'1 at most when compared to 6'2 Jim Broadbent, tall bloke but I think his skinny frame and the fact that both David Jason & buster Merryfield were short helped.
6'0.75 - 6'1
James
said on 26/Sep/16
David Jason is 5'4" and Nicholas Lyndhurst is six foot.
mick
said on 5/Mar/16
nicholas lyndhurst was always shorter than john challis i doubt lyndhurst was over 184cm.
Rampage(-_-_-)Clover
said on 15/Feb/16
Click Here
David Jason made Lyndhurst, Challis, Lloyd Pack and Broadbent look huge. Going by this picture, you'd think the 4 of them were like 6ft4 and he was just below average (he claimed 5ft7 aswell as 5ft6).
Tom
said on 10/Jan/16
Lyndhurst was six foot.
Anonymous
said on 28/Dec/15
Looks about 6ft next to David Jason in only fools and horses. Series 4, episode 5 at the end in the hospital.
david
said on 3/Oct/15
john challis was always clearly taller than Nicholas Lyndhurst in all of the early episodes of ofah so no way was Lyndhurst 6'1.5 unless john challis was 6'3 or 6'4 at his peak.
Jacek
said on 25/Jul/15
He describes himself as "six foot plus" in the OFAH box set special features interview. That led me to believe he was probably 184-185cm, which looks abought right to me. If he was pushing 6' 2" I don't think he'd downgrade himself like that, even if he's a modest guy. No actor over 6' 1" is going to just call himself "six foot plus" tbh, and he comes up too short next to Challis/Pack to be over 6' 1" flat. I'd go 185cm/6' 0.75".
Rampage(-_-_-)Clover
said on 4/Jul/15
Challis was not taller than Lyndhurst...
Rampage(-_-_-)Clover
said on 2/Jul/15
"Nicholas Lyndhurst's height is 6ft 1¾in (187cm)"
Right between Roger Lloyd Pack (6ft2¼) and John Challis (6ft1½)
miko
said on 1/Jul/15
Rob, a good photo here of Lyndhurst and Challis, they look very close
Click Here
[Editor Rob: at times Roger, Nicholas and Challis could all look anywhere in 6ft 1 to 2 range.]
miko
said on 1/Jul/15
I think Challis and Lloyd-Pack could well have both been 6'2 guys or close to it in there primes. I'd say Lyndhurst just fell short of them when they stood close together.
teapot
said on 28/May/15
I have seen Nicholas Lyndhurst on several occassion (usually trying to disguise himself) and i would say he looks no taller than 6'00".
Rampage(-_-_-)Clover
said on 29/Apr/15
He's popped up in a couple of recent things and he still looks near it.
Rampage(-_-_-)Clover
said on 25/Apr/15
Rob, is it possible that he may have peaked at 6ft2?
[Editor Rob: you can't rule it out completely. I think with David Jason's stature, Nicholas seemed bigger than he really was though.]
Rampage(-_-_-)Clover
said on 22/Apr/15
I actually thought he was nearer 6ft3 before I realized how short David Jason and Buster Merryfield were!
MaskDeMasque
said on 20/Apr/15
Had about 8 inches on david jason in OFAH. this seems about right.
Rampage(-_-_-)Clover
said on 20/Apr/15
Lyndhurst, Challis, Lloyd Pack and Broadbent could all look near each other in height.
[Editor Rob: I got round to watching a few episodes and it is true, they roughly could all look near each other.]
miko
said on 18/Apr/15
He could look 6'1.5/6'2 range in OFAH.
Him, Boycie and Trigger were all very close in height and could all look taller than each other.
lelman
said on 18/Apr/15
I always thought he was 6'0" flat for some reason. God knows where I got that from.
Arch Stanton
said on 18/Apr/15
I think he was about an inch shorter than Trigger wasn't he? Not seen OFAH in years. Seems about right, although I'd always assumed a full 6'2". Lanky build.
Rampage(-_-_-)Clover
said on 17/Apr/15
Yeah this looks about right.
Height183
said on 17/Apr/15
Big Rodney looks a good 6'2'' on Only Fools and Horses.