Roger Lloyd Pack's Height
6ft 1 (185.4 cm)
English actor, best remembered for playing Trigger on Only Fools and Horses and Owen in The Vicar of Dibley. In film he appeared in Harry Potter and the Goblet of Fire. In the Spotlight directory, Roger had his height consistently listed as
6 feet tall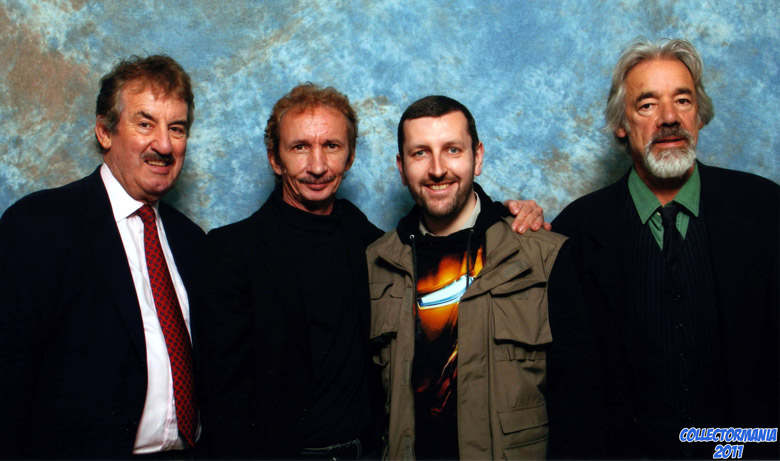 John Challis, Patrick Murray, 5ft 8 Rob and Roger (1944-2014)
You May Be Interested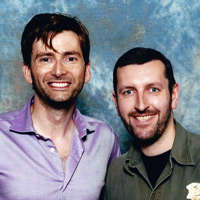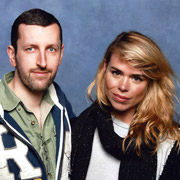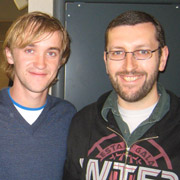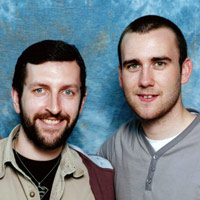 Add a Comment
45 comments
Average Guess (29 Votes)
6ft 2.04in (188.1cm)
VitoCheng
said on 13/Dec/20
I guessed it right 😁, Roger is indeed strong 6'2"
Kris Bowen
said on 4/Dec/20
You need to take into account that when a tall person is taking pictures with shorter people, they never ever stand up straight. He's leaning down and he's still at least 4 inches taller than you. I'd say he's 6'3 at least, standing up straight, fully extended
Arch Stanton
said on 3/Dec/20
Wow only 6'1 flat? I thought taller than that. He was much taller than his father anyway, Charles Lloyd Pack, who I thought was very likely gay, a good actor too but certainly camp!
Douglas Reed
said on 1/Dec/20
Have just seen him on the professionals, he towered over Martin Shaw & Lewis Collins. Definitely over 6'1",then he was 6'3"or 6'4" no doubts, also in only fools and horseshe is noticeably taller than nicolaus Lyndhurst, who is im sure 6'2".
VitoCheng
said on 11/Nov/20
Even if he has a bad posture, you can still tell that he is 6'2"
Rory
said on 14/Oct/20
I'm not sure actually. I used to agree that Roger looked 6ft2 but then I saw him in a 1986 episode of Morse and with 5ft8.5-75 range John Thaw he didn't really tower him like I would have guessed he would. Didn't really look more than 6ft1 with him. 186 is possible but I'd completely rule out 6ft2 actually.
Rampage(-_-_-)Clover
said on 12/Oct/20
Yeah I think 6ft1 flat peak is too low.
Nathan Hatton
said on 24/Sep/20
Peak had to be a strong 6'2"range surely, He could pull off looking 6'3-6'4" in that classic bar scene in OFAH but I think his frame helped him look taller aswell but 6'1" peak is too low imo no way he was shorter than Nicholas Lyndhurst....
Jam Cherry
said on 21/May/20
He's definitely over 6'1" peak could be 188 cm in the photo he's more like 186 cm
VitoCheng
said on 23/Mar/20
He is most likely 6'2 "
greg99
said on 14/Feb/20
A young Roger looked over 6', and even here older he looks over 6' (I thought Challis looked quite tall on the show too, but not here). I went to elementary school with Patrick Murray who looks about 5'9.5" in the pic
Oz
said on 5/Jan/20
Anonymous said on 26/Dec/17
He looks a strong 6'1 in the photo above with you Rob he must've been over it at his peak it's an injustice listing him this low
Editor Rob: he wasn't that tall in person that day.
_______________________________________
He has bad posture
Bazza
said on 20/Dec/19
Rob i think you get most people right to within .5 of an inch but imo you are at last an inch out here; Roger was always at least same height as John Challis or maybe a hair taller if he was 6'1 he would be same as Lyndhurst but he always looked taller in nearly all the scenes.
Rampage(-_-_-)Clover
said on 12/Oct/18
really I think both Challis and RLP were 6ft2
Rampage(-_-_-)Clover
said on 23/Jul/18
At least 6ft1½ peak if not 6ft2
Animus
said on 21/Jan/18
He looks about 6'1 in the photo, since Rob reaches his eye level and that usually equates a difference of 4½-5 inches.
Anonymous
said on 26/Dec/17
He looks a strong 6'1 in the photo above with you Rob he must've been over it at his peak it's an injustice listing him this low
Editor Rob: he wasn't that tall in person that day.
Anonymous
said on 25/Dec/17
This guy was an easy 6'2 compared the rest of only fools cast I'm usually with you on most of your guesses Rob but this is nowhere near. This 6' claim is similar case to hugh Jackman in his early career just downplaying it.
Editor Rob: Jackman did actually ask to be listed at 6ft 2 one time in the spotlight directory!
Rory
said on 25/Dec/17
Yh I saw another episode of only fools the other day and I think the fairest thing to do would be to list Lyndhurst,Lloyd pack and Challis all at 6ft1.5. It really can be difficult to tell any difference between those guys.
Rampage(-_-_-)Clover
said on 18/Oct/17
At least 187cm
Rory
said on 14/Oct/17
It does go to show though that those spotlight agency height listings don't necessarily hold much validity because there's no way this guy was just 6 foot. 6ft2 seemed too high, I can understand this 6ft1 listing but I think he was a sloucher, I think standing tall 186 or 187 would be close.
Editor Rob: they are valid in that this is what the actor themselves wants to be known as. In a small proportion (over 6ft) they may have downplayed it.

Compared to the relatively honest and those who round-up, it's tiny.
Rampage(-_-_-)Clover
said on 13/Oct/17
No way! Looked a big 6ft2 guy
Rory
said on 11/Oct/17
I'm not convinced Roger was taller than Challis. I watched only fools the other day and thought challis looked taller but then I do think he has naturally better posture. The fact though that Roger only looked 6ft0.5 aged 67 and when you also consider he looked no taller than Challis it does make me wonder if he was actually the full 6ft2. 6ft1.75 might be nearer.
Editor Rob: I watched some clips and I could see him as 6ft 1 actually, he wasn't that tall when I seen him though.
Sandy Cowell
said on 25/Mar/17
I am watching Roger playing what appears to be an Italian waiter in an episode of 'Mr Bean', which I love!
Beanie has just been shopping in Allders, trying out a toothbrush and buying a different one and popping a large, smelly piece of fish (kept in his inside jacket pocket!) in a frying pan before selecting one of a larger size! Phwoah!
Now he is in the restaurant to celebrate his birthday, complete with a card from himself on the table to advertise that it's his special day!* Along comes Roger Lloyd Pack as his waiter, looking very tall and smartly dressed in a white suit! Mr Bean's not standing up (5ft11.5, I think), so I can't compare the two but I recently saw Roger on an episode of 'Inspector Morse', where he stood right by John Thaw a few times and Kevin Whateley! I'd go for a good, strong 6ft2 for this fine, late actor, who unfortunately hasn't been with us now for some three years, alas.
* I did exactly that when I was a naughty little girl - a few times! 😳
Rampage(-_-_-)Clover
said on 22/Feb/17
I disagree. I think Roger edged out John...
Man
said on 20/Nov/16
Challis was always taller
Rampage(-_-_-)Clover
said on 4/Oct/16
[Editor Rob: yes, I gave him peak height of 189cm, but in person, july this year he looks to have lost an easy inch]
Why take that away?
Rampage(-_-_-)Clover
said on 14/Aug/16
Rob, is a fraction over this possible in his prime?
Or maybe because Jason was exceptionally under-average, Roger, Lyndhurst, Challis and Broadbent looked towering
Editor Rob: I think the mark for him at 6ft 2 is fair, being a good 7-8 inches shorter than these guys made Jason look shorter.
Rampage(-_-_-)Clover
said on 12/Jun/16
Actually that famous scene where Jason falls through the bar, this guy looks head and shoulders above everyone. Almost believed 6ft4!
Rampage(-_-_-)Clover
said on 1/Jun/16
He thought he could give a near 6ft3 impression at times w/h David Jason.
Rampage(-_-_-)Clover
said on 16/Jan/14
He passed away this afternoon :(
RIP Trigger
Rampage(-_-_-)Clover
said on 21/Dec/13
He was always taller than Challis
Scott five eleven
said on 15/Oct/13
Looked taller than 'boycie' in some later only fools and horses episodes but wasn't in original ones. 6'1.75 or a weak 6'2 IF challis was 6'3 peak
Rampage(-_-_-)Clover
said on 8/Sep/13
"Peak height was 6ft 2.25in (189cm)"
Tallest guy in Only Fools And Horses
Rampage(-_-_-)Clover
said on 28/Jul/13
Looked 189cm range peak
avi
said on 16/Jun/13
looks 6'1 in harry potter GOF but not a strong one
Trenton
said on 14/Dec/12
He looked around an inch under Jim Broadbent actually, who claimed 6'2. I don't think he would have downgraded himself by an inch, but it's always possible he threw half an inch away.
Arch Stanton
said on 11/Nov/12
Yeah he looked at least 6'2" in his prime I thought, if you see him in some of the 60s TV series he could look near 190 actually.
Scott
said on 15/Oct/12
Definitely looked a legit 6'2 in only fools and horses. Noticed he has lost height in recent years, he now looks around 6'0. Great actor and who could forget Trigger !?
dave
said on 29/Apr/09
did i forget to mention what type of bricks they were? Ok how about on abox
Colin
said on 10/Feb/09
roger was 6'2 .5 now he is 6'0.5 he has lost two inches, still a tall guy though and a top actor, trigger- only fools and horses was the best, what a legend
dave
said on 31/Jan/09
He is 6-2.5, tall amn, I always thought he was 6'3 in his younger days maybe, hnbe may be that now smaller as he is older, he is taller than 6 foot I think, but yes I agree he may have lost some height.
Anonymous
said on 3/Jan/07
I met this guy in Basildon, when he was signing autographs and although he was sitting down and I'm only 5ft, in the photo he reaches my nose so I'm under the impression that he is quite tall, maybe 6'1 or something. In the only fools and horses episodes he looked about Rodney and Boycies height, so I think 6'1-2 would be an accurate guess.
chris
said on 2/Jan/07
rodney 6'2 trigger 6'2.5 boyice 6'3
Anonymous
said on 21/Jul/06
He must be taller than 6'1''. On Only Fools he seemed slightly taller than the guy who played Rodney and he was billed as 6'2''.
[Editor Rob: yes, I gave him peak height of 189cm, but in person, july this year he looks to have lost an easy inch]