Harry Hill's Height
5ft 7 ½ (171.5 cm)
English TV presenter and comedian known for TV Burp.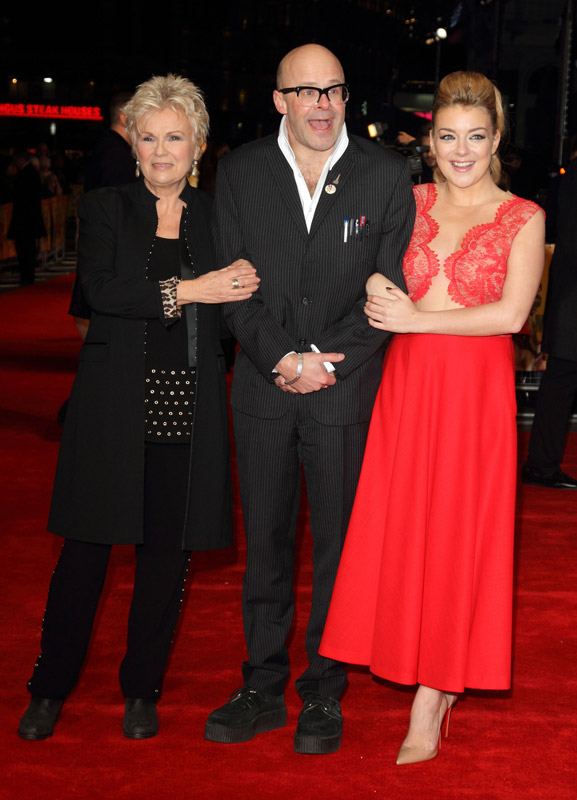 You May Be Interested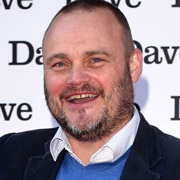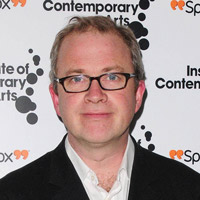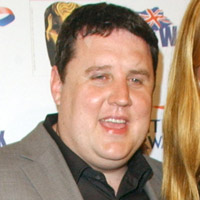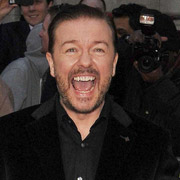 Add a Comment
14 comments
Average Guess (14 Votes)
5ft 7.77in (172.1cm)
Miss Sandy Cowell
said on 25/Dec/20
🎄 Harry gets 5ft7.5. He loves talking about gaseous emissions! 😁👍
Miss Sandy Cowell
said on 25/Dec/20
Harry's 'You've Been Framed' has just started my Christmas festivities off, and, as usual, he had a few flatulence related clips.
Perhaps the funniest was a huge big Christmas turkey which caught fire in the oven. Harry blamed it on a fart, adding "Dirty turkey!" 🔥🦃💨
Miss Sandy Cowell
said on 25/May/20
This morning I turned over to ITV2, not having the faintest idea what was showing. Harry Hill's humourous clip show was on and I was immediately treated to a lion spraying at the camera followed by a gorilla picking his nose and eating its contents. It was done with great gusto, and I nearly fell off my bed, laughing! Breakfast anybody?
🦍...🦁🍋...🚾...➡️...🚽
👆
Nik
said on 16/Oct/19
He's not short!
Miss Sandy Cowell
said on 26/Jun/19
There were just two particularly funny moments on Harry's 'You've Been Framed' clip show.
The first involved a big, greasy-looking black dog, who was looking, paws through the window, at his owner who was in his car. When the dog heard the word "Food!" he clambered right through the window - and he was a BIG DOG, who bore a strange resemblance to a seal!
The second funny moment was when a Mum asked her little, angelic daughter what she was going to come to a fancy dress party as. Her reply? "A diarrhoea!"
😂😂😂👩👧💩👍
5ft7.5.
Sandy Cowell
said on 22/Apr/18
I just saw one of Harry's TV video clip shows. A pregnant Mum had taken her little daughter along to her ultrasound and when the child realised that the baby was inside her Mummy, she protested to her, "You ATE THE BABY?"
The poor little kid actually believed it - judging from the look on her face!
I give Harry 5ft7.5 this afternoon. I saw him at the tail end of an interview this week while I was Channel-hopping! Okay Abey P, rotund is some exaggeration! He is merely on the upper end of normal, but by no means is he sylph-like! Sorry to have offended you! 😳
jo bastile
said on 21/Jan/18
He wears platform shoes
Abey P
said on 9/Apr/17
Sandy Cowell - Harry Hill isn't rotund and never has been! I think he looks taller than 5 ft 7 which is mainly due to his proportions (I.e. Not looking rotund!).
Sandy Cowell
said on 30/Dec/16
I wasn't exactly crazy on Harry's 'TV Burp' (which I could take or leave) but I do like his little comments on the 'You've Been Framed' programme he narrates, especially when they are geared towards naughty animals!
I didn't think Harry would be any taller than his 5ft7.5; his Father Christmas-like rotundness does tend to emphasize that!
By the way, isn't he a doctor? Yes, a 'doctor' doctor rather than someone with a doctorate...
Dave
said on 2/Sep/13
He's a comedian, he's using sarcasm.
Louis Belasco
said on 22/Jun/13
What does he mean he's gotta bend down all the time? 5'7.5'' is short for a man.
Seesee
said on 7/Dec/08
I would say 5'7.5" is a good estimate, remember he wears those huge platform shoe things lol hes so quirky
Anonymous
said on 23/Dec/06
I met Harry Hill in London a couple of years ago. I'm 5'9.5" and I was surprised that he seemed a couple of inches shorter than me. 5'7.5" sounds about right.
Elio
said on 13/Dec/06
He's down as 5'9" in a lot of places. Did he definately say 5ft 7.5 in?