Julie Walters Height
5ft 3 (160 cm)
British actress best known for roles in films such as Educating Rita, Mamma Mia, The Harry Potter films, Calendar Girls and Billy Elliot. She does say in an interview
"Stellan Skarsgard is over 6ft tall and I'm only 5ft three-and-a-half inches."
In the Daily Mail though she was quoted saying
"I am 5ft 2½in and vary between a size 10 and size 12"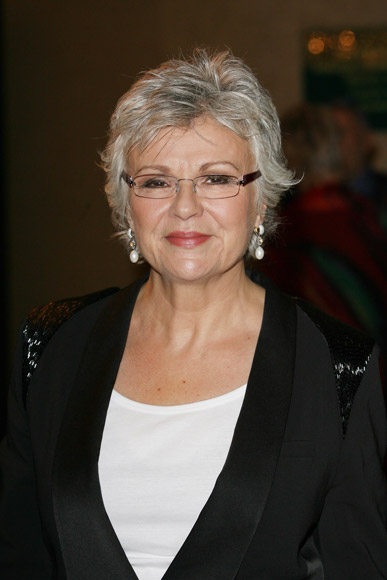 Photos by PR Photos
You May Be Interested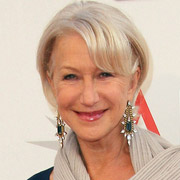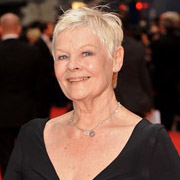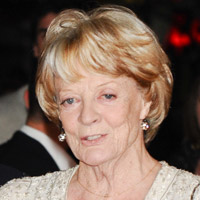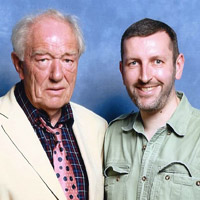 Add a Comment
12 comments
Average Guess (6 Votes)
5ft 3.25in (160.7cm)
Miss Sandy Cowell
said on 8/May/20
I've just caught the last 70 minutes of the film Personal Services, a comedy from 1987 based on the luncheon voucher brothel scandal and it's very, very funny! 😂😆😄📺
There are middle-aged men dressed in school uniforms, and every whim is catered for! When Julie's father finds out what is going on, she tries to talk her way out of things by saying, "It's all a box of farts... a box of farts!"
🤣💨
The girls forget that a chap has been locked in a cupboard at his own request and he gets let out a few hours later!
😕
When welcoming some clients into her 'anything goes' residence, she comes out with, "...and no sex in the bathroom! Last time, someone pulled the sink off the wall!"
🛁🚽🚻
This is so funny and has really cheered me up! I remember when Cynthia Payne made the papers, and it all came pouring out that Policemen, Politicians and all manner of professional people were frequenting her 'House of Cyn!"
It comes as no surprise to me that this film was directed by Monty Python comedian Terry Jones. The comedy in this is somewhat 'Pythonesque' and let's face it, was she really doing that dreadful a thing? It's a whole lot safer than the dangerous pimp-run establishments, wherein every girl is in danger of violence and drug addiction, just to keep her dependant on those spineless monsters.
When this movie first came out, I read Julie was 5ft3 and 110lbs. She is much prettier, younger and slimmer than the real Cynthia who, I'm sure, was extremely flattered by the choice of actresses!
Julie gets 5ft3.
Miss Sandy Cowell
said on 22/Feb/20
💐🎂🎁 Happy 7️⃣0️⃣th Birthday! 🎁🎂💐
Wishing Julie Walters a splendid Big 7️⃣0️⃣ today. Julie is a legend. I loved her in that re-vamp of the 'luncheon voucher' Cynthia Payne business - so funny! Aha - it was entitled 'Personal Services'!
5ft3. 😃🥂🎉
💐🎂🎁🎉💐🎂🎁🎉💐🎂🎁🎉💐🎂🎁🎉
Arch Stanton
said on 1/Jun/17
Rob in Girls Night Julie could look nearer 2 inches taller than Brenda Blethyn, If Brenda is 5 ft 2 Julie was looking pretty close to 5ft 4. I wonder if it's possible Brenda is more like 5'1.5 and Julie the 5'3.5 she once claimed..
Editor Rob: can't remember if I've seen that film, it's always possible she is under 5ft 2.
Rampage(-_-_-)Clover
said on 4/Feb/16
Still seeing 5ft8 listings for her...and 5ft11-6ft for Maria Shriver!
Evanna
said on 5/Nov/08
Well Skarsgard is 6'3", he towers over everyone.
Anonymous
said on 20/Oct/08
skarsgard towers over her in mamma mia
Maya
said on 8/Aug/08
Julie is telling the truth. In Calendar Girls she's as tall as Helen Mirren, they're both around 5'3" or 5'4". Julie is probably the only actress who often walks the red carpet barefoot.
Bruno
said on 17/Mar/08
I knew she could not be 5'8'' having seen her on the comedy dinnerladies. What idiot put that out on the web as I have seen 5'8'' listed on more than one. Your height seems to be correct and if not Caine must be 7' in Educating Rita.
uma
said on 11/Nov/07
@ras: sometimes they used the camera angle trick which could make someone appears taller inside the screen despite the fact that he/she doesn't..
ras
said on 20/Oct/07
How did she look SO taller than Radcliffe at harry potter and the order of the phoenix?
Evanna
said on 2/Nov/06
Hey Gary, nice to hear from you, and the hate mail thing was a joke! It's just that I really thought that you submitted her height as well. As the matter of fact, I saw Julie couple of days ago right here in Manchester (or at least a woman who looks EXACTLY like her!). She is on the shorter side but not too short, 5'3" maybe - I can't tell exactly because I didn't really stand next to her or speak to her or anything, I just saw her. Also, she is in her fifties, she might have lost some height. My mother is her age and she's already lost almost two inches.
Evanna
said on 3/Oct/06
Well, Rob, the cheeky chappy in question also submited his name (Gary Brumburgh) and e-mail address, in case someone wants to send him hate mail :) . However, are you sure about Julie, I mean, did you meet her or something? I mean, how on Earth could this Gary dude make an estimation which is 17cm wrong?! It would be the same as saying that Tom Cruise is 6'2.5"!!
[Editor Rob: oh, more 5ft 2ish than 5ft 8 yes, although you know it might be a slip of the finger. I think I done that once myself, typed a 6 for the 'feet' part of an actress instead of 5 and didn't realise for a while until someone laughed at it ;-)]