Judi Dench's Height
5ft ½ in (153.7 cm)
Peak height was 5ft 1 ¾ (156.8 cm)
British actress best known for roles in films such as Skyfall, Mrs Brown and Notes on a Scandal. On television she's well known for appearing in Cranford and As Time Goes By. In a 1999 edition of USA Today Judi commented on her height:
"I've been called square, dumpy, round, puckish-looking. If you said that to an ordinary person, somebody would smack you in the mouth. In my mind's eye I'm 6 feet tall and slender as a willow, and I'll go through life like that"
. In an interview with Charlie Rose she also gave her height as
"Five-one and three quarters"
.

Photo by PR Photos
Although I was 5ft 1¾in, and when I went for a medical recently, I'd lost half an inch … God knows where it's gone.
-- The Times, 2016
You May Be Interested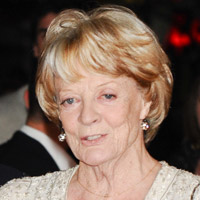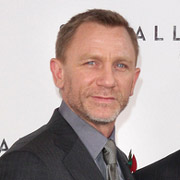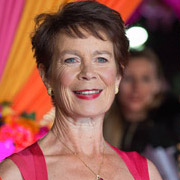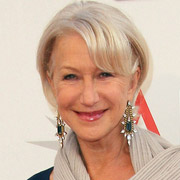 Add a Comment
21 comments
Average Guess (6 Votes)
Peak: 5ft 2.08in (157.7cm)
Current: 5ft 0.96in (154.8cm)
Miss Sandy Cowell
said on 9/Dec/19
🎂🎈🎊 Happy Birthday Dame Judi! 🎊🎈🎂
Dame Judi Dench is today celebrating her 85th Birthday.
Have a very happy day, Judi! 💝🎁
I found the height of 155cm for Judi just now, which is smaller than her peak and taller than she is now.
I shall give her 5ft1.75 for her peak and 5ft and half-an-inch for her height today. 😁👍
💝🎂🎈🎊💝🎂🎊💝🎂🎈🎊💝🎂🎈🎊
Arch Stanton
said on 18/Feb/14
A head shorter than Blanchett in Notes on a Scandal, nearer 5ft flat today.
jtm
said on 11/Feb/14
her peak height was probably 5'1 but she is no more than 5'0 nowadays.
little sue
said on 10/Feb/14
I agree Arch, about 5ft at the most nowadays
Arch Stanton
said on 9/Feb/14
Looking nearer 5'0 in Philomena I think. Peak 5'1.75" looks accurate.
Seb
said on 23/Nov/12
I think I'm going to miss her in the 007 movies of the future. But she does look about 10" shorter that Craig even with her high heels. But even that might be movie magic. No, even at 4"11' I'm definitely going to miss her,
little sue
said on 23/Dec/11
Lookng at the current publicity shots or the new James Bond I would say Judy is no more than 5ft now, she is 75 so she could have lost an inch or two, my Mom is the same age and she has gone from 5ft 1 to 4ft 11.5
Tony
said on 19/Apr/11
It's only stupid to superficial people who see it that way
littlesue
said on 27/Apr/09
I've watched the Qunatom of Solace DVD a few times this week and I would say Judy is a good 10 inches shorter than the 5ft 10/11 Craig even in 3 inch heels. My Mom is the same age as Judy and was always 5ft 1 but she was recently measured at the Clinic and has now shrunk to 4ft 11.5. I would suggest this has happened to Judy, she may have not even realised it.
Doug
said on 23/Mar/09
I think peak height you should list her exactly as she claims, 5'1" 3/4. Wow and her husband was only 5'4"? Man its not surprising her daughter isn't even 5'. I love Dame Judi but I'd sure feel gutted if I had parents that short.
Doug
said on 23/Mar/09
Thought she was 5'3" had no idea she was this short. No wonder Craig looks tall in Bond.
ER.
said on 4/Mar/09
Lol, she makes Gillian Anderson look tall. This is one ultra short lady. 5-1 tops.
glenn
said on 4/Mar/09
i never sent this one to you rob? 2 years ago?
Ange
said on 2/Mar/09
Does 5'1 proud!
Jackie
said on 12/Sep/07
Dame Judi Dench in 2002 with Dustin Hoffman, Warren Beatty, Annette Bening and Kevin Spacey
Click Here
Kris
said on 20/Aug/07
Whoa, she makes Gillian look tall, and she herself is very short.
ras
said on 7/Aug/07
Weird
Click Here
In that pic she seriously looks no more than 5 ft.
ras
said on 7/Aug/07
Either Gillian anderson is a bit above 5 ft 3 or Judi Dench is even shorter.
Click Here
ForensicNYC
said on 16/Aug/06
Judi Dench with 007 Daniel Craig...
Click Here
With 007 Pierce Brosnan...
Click Here
Showing the full body, Brosnan in Oxfords and Judi in low heels...big gap.
Click Here
She's 5'0" barefoot, 5'2" in heels.
CelebHeights Editor
said on 27/Jan/06

On Backstage.com,
"'Miss Dench,' he said. 'How tall are you?' I said, '5-foot-2."
CelebHeights Editor
said on 29/Aug/05

From an interview with Charlie Rose:
He guesses her height as '5ft 4 or something' to which Judi replies:
"No, five-one and three quarters"