Harry Lewis Height
5ft 10 ¾ (179.7 cm)
English YouTube personality, who has 13 million subscribers and over 3 billion views on his channel. At 17 he said he was "like 5'10/11"


You May Be Interested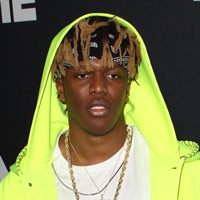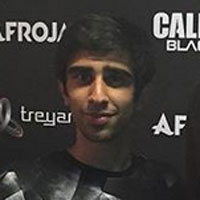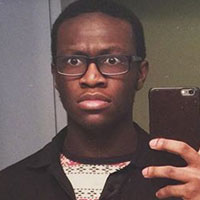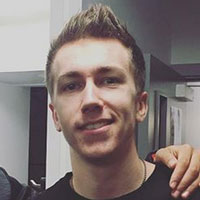 Add a Comment
14 comments
Average Guess (13 Votes)
5ft 10.65in (179.5cm)
Greg
said on 16/Jan/19
@Peter 180cm I also seen some photos of him with KSI and he looked a little bit taller but I think KSI might just be a flat 5'10. Harry looks similar to me and him and I have the same proportions so I can see him being a weak 5'11 guy.
Greg
said on 16/Jan/19
@Peter 180cm I believe so I've personally never seen him claim 5'11, but more or so 5'10 on the video where he's seen exchanging messages with Rice gum they where talking about weight and when Ricegum asked how tall he was he said 5'10, 5'10.5 might be right on the money for him.
hakimywka
said on 15/Jan/19
There is a photo of Harry, Ksi and Conor McGregor on his twitter.
If Conor is 174 then Harry is no more than 176
Peter 180cm
said on 15/Jan/19
That sort of claim means he's probably in-between those marks so i'm guessing around 179cm so 5'10.5 for me. It might also mean he measured in shoes and not sure what to claim.
Greg
said on 14/Jan/19
I'm also intrigued by Robs listing because in a photo of him and KSI they just appeared to edge 5'8.5" Mcgregor, also Rob has Faze Censor at 5'10. When Censor only claimed 5'10 once and always claims 5'11 when asked his height, Harry Lewis claimed 5'10-5'11 but more recently 5'10 and received a 5'10.75" listing. I would Argue Censor is 5'10 and change and so is Harry. But that's just my opinion.
Greg
said on 14/Jan/19
At first I thought maybe 5'11 he has good proportions to his advantage but in a video where he was going to box ricegum he mentions his height as 5'10, he is listed as 5'11 on google through I'll give him 5'10.5" just to be safe.
Ehsan J
said on 14/Jan/19
Cannot be this much taller then ksi. I think he's 5'10 and a quarter standing next to 6'1 and three quarters calfreezy
Nik
said on 14/Jan/19
I love it that he said he was "like 5'10/11"!

Editor Rob
A lot more realistic than the time he 'joked' "I'm 6'3"
Sandy Cowell
said on 14/Jan/19
⭐️ Harry's name reminds me of 80's singer Huey Lewis from 'Huey Lewis and the News'!
Apexx511
said on 13/Jan/19
I'm pretty sure this guy is 5'10, I've always seen him as about the same height as KSI. Unless the latter is also closer to 5'11 which is doubtful.
Sandy Cowell
said on 13/Jan/19
Harry still looks young enough to grow a little more. He doesn't appear to be much older than 17 in the above picture. Over four voters see him as over 5ft11, but as I can't see his legs, I'll stick with 5ft10.75 like Rob! 😁
Brendan
said on 13/Jan/19
Always thought he was the same height as ksi
Matt99
said on 13/Jan/19
That's a big overlisting Rob, I would of thought a weak 5'10 or 5'10.25 next to Ronaldo...
Vlad
said on 13/Jan/19
Wow, i didn't expect him to be closer to 5'11.
I think he's the same height as KSI at 5'10.25. And Miniminter looks closer to 3 inches than 2 inches taller than him.