Henry Thomas Height
5ft 10 ½ (179.1 cm)
American actor best known for roles in films such as E.T. the Extra-Terrestrial, Gangs of New York, Legends of the Fall, Dear John and TV series The Haunting of Hill House and Betrayal.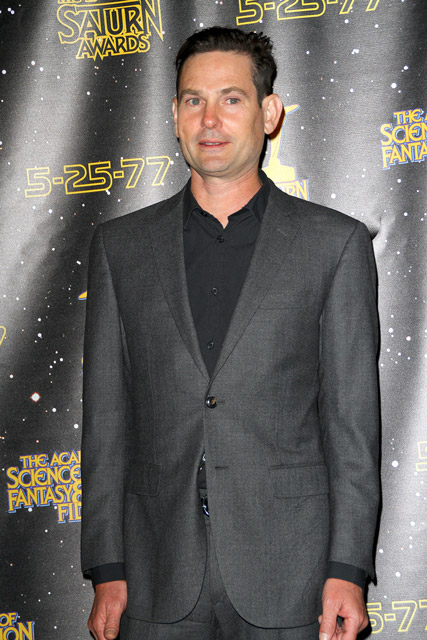 Photos by PR Photos
You May Be Interested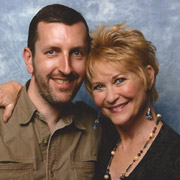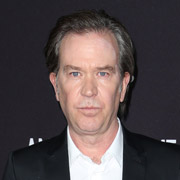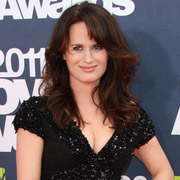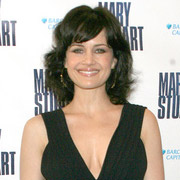 Add a Comment
29 comments
Average Guess (8 Votes)
5ft 11.03in (180.4cm)
Tall Sam
said on 10/Jul/20
Yeah Thomas I think pulled off looking very similar height to Di Caprio in Gangs of New York, although both looked on the short side in the company of Brendan Gleeson, John C. Reilly, Daniel Day Lewis, etc.
berta
said on 8/Jul/20
i believe legit 5´11
Jkiller
said on 28/Feb/20
Honestly deserves 5'11. 180cm is spot on for this guy
Jordan87
said on 11/Feb/20
He was taller than DiCaprio.
CDS
said on 20/Aug/19
Rob, do you realize you have Henry Thomas listed at 5'10.5" and brad Pitt at 5'11", when in the film, "legends of the fall", Thomas was clearly a tad taller?

Editor Rob
berta
said on 24/Jun/19
i believe he is underlisted. 181 is my guess
Sandy Cowell
said on 25/Feb/19
What a surprise to see Henry in the film 'Fire in the Sky'! He plays a 17-year-old and still looks very boyish facially, so I'm assuming he still has a bit of growing to do. Starring in 'ET' must have given Henry a taste for films about aliens, only the aliens in this are anything but cute and cuddly! The certificate is a 15, and rightly so!
Henry looks positively tall in 'Gangs of New York', and I thought he'd be more than 6ft to be quite honest! 👽
I'll settle for 5ft11.
Sandy Cowell
said on 6/Sep/18
It was,,, eh, funny to see Henry in 'Gangs of New York' after remembering him in 'ET', I can tell you! He was almost the same height as Leo! Not that I hadn't seen a bigger version of him because I had - in 'Psycho IV', but this time he was a fully grown man and I would reckon on him being 5ft10.75, minimum, or day's shortest time.
And he was just a tiny little thing....!
Anonymous
said on 14/Oct/17
Was he really an inch shorter then DiCaprio in gangs? I think he is a very strong 5'11 to weak 6'0.
6'1.5
said on 6/Jul/17
Listed as 6'1" on google, really.
Richardspain
said on 30/Apr/17
I thought he was taller too. He looks 185cm.
Sandy Cowell
said on 25/Nov/16
Henry was also in Psycho IV, playing Anthony Perkin's part as a young man. When I saw it first, I did recognize him to be the little boy from E.T. and of course, I thought he'd really shot up! All the way to the dizzy heights of 5ft10 plus, in fact! I can believe that - Henry grew into quite a tall young man!
5'11 guy
said on 17/Sep/15
IMDB had him at 5'11" 1/2 inch...
Emil 18 cm
said on 14/Apr/15
@Rob
Looks like some of the people on the forum perceive him to be standing over 6'0.
He looks 5'11 max lol
Arch Stanton
said on 2/Oct/14
Rob can you add Gangs of New York?
Goose
said on 5/Jan/14
This confirms my belief. I thought I saw I saw him on Houston St. Manhattan a few years back (escorting a very hot blond into a cab BTW) and he looked 6'0 +. Big guy and good looking dude in person.
todd
said on 12/Jun/12
He is definitely 6 feet. I have met him on several occasions and he is close just a shade under me at 6'2"
Wide not tall
said on 31/Aug/11
I thought he was taller. Could be due to his body type. Hansi, people grow at different rates. There's this girl I kinda know, she started out as small but grew tall at 175. Some will start out as short then later grow tall or visa versa.
Hansi
said on 21/Apr/11
Wow never thought he was that "tall". He looked quite small as a kid in ET. That's not the case anymore lol
ZUNY
said on 11/Jan/09
look half an inch shorter than leo in gangs of new york.
Antoine
said on 22/Jan/08
Hey there guys! I saw henry thomas this past friday at an italian pizzeria in eagle rock, ca! I'm 5'7 and was wearing puma athletic shoes which give me at least 1' i was standing next to him and Henry towered over me! I got a look at his shoes and they were flat...no more than .5'11!? I say 6'1-6'2!!!
sam
said on 26/Sep/07
He was pretty much the same height as Di Caprio in Gangs. Neither looked particularly tall in crowd scenes, though I think this was a tall cast.
Larry
said on 12/Jul/06
Sounds right, Glenn.
Glenn
said on 11/Jul/06
5-11.5 to 6ft.not higher,not lower.
Larry
said on 10/Jul/06
He's FROM San Antonio, Texas. People there & here (in Austin) who knew him say he's about 6 foot even.
Ricardo
said on 11/Apr/05
Looks like about 5'11" i would say compare to leonardo. Their strides are the same but Henry's head is tilted a little.
http://www.imdb.com/gallery/ss/0217505/Ss/0217505/0323.jpg?path=pgallery&path_key=Thomas,%20Henry%20(I)
Here is a next pic that shows they aren't wearinhg any funny shoes.
http://www.imdb.com/gallery/ss/0217505/Ss/0217505/1.jpg?path=pgallery&path_key=Thomas,%20Henry%20(I)
dunno how helful these have been..
Mr. R
said on 9/Apr/05
I did see Gangs of New York, but I can't remember Henry Thomas cause the movie was so bad. However, I do remember Legends of the Fall and Henry was just a little bit taller than both Brad Pitt and Aidan Quinn. I think this height is pretty close!
Mr. R
said on 9/Apr/05
Got to take exception with one thing xaoxio, I met Jeff Bridges several months ago. He tends to slouch, and I thought he was about my size when I was standing back away from him. When I spoke with him he stood ramrod straight, and I will confirm that he is still 6'1".
xaoxio
said on 8/Apr/05
and what does it prove? Only my doubts in his height.It seems that he's not a six footer(possibly closer to 5'11").