Timothy Hutton's Height
6ft 0 (182.9 cm)
American actor, best known for films such as Ordinary People, Taps, The General's Daughter, Secret Window and for TV series Leverage.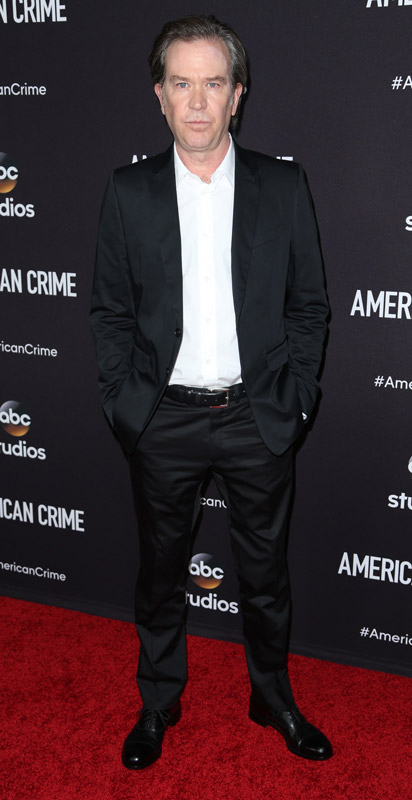 Photos by PR Photos
You May Be Interested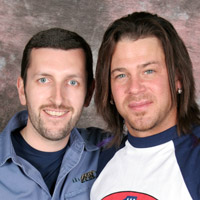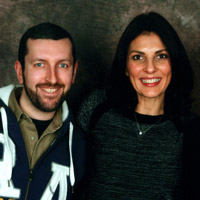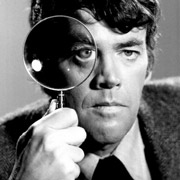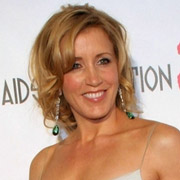 Add a Comment
25 comments
Average Guess (2 Votes)
6ft 0in (182.9cm)
berta
said on 8/Jul/20
i think very legit 6 foot and now weak 6 foot
Chris Junior Hernandez 1990
said on 25/Jul/19
Rob, On Michiel Huisman page you have mention Timothy Hutton being 5'11.5" and why you still listed him at 6'0? Is it current height you mean for Hutton?

Editor Rob
There is a good chance Hutton may have lost 1cm by now, I will need to check him out again, but there did seem more than an inch between those guys.
Junior Hernandez 1990
said on 13/Jun/18
Might be 6'0 1/8 when he was young and 5'11 7/8 now.
Rampage(-_-_-)Clover
said on 14/Dec/17
George C. Scott must have dropped a little by then.
That guy like Hutton looked a strong 6ft in his prime also
Arch Stanton
said on 26/Dec/16
@Rob, he was definitely a bit taller than George C. Scott in Taps. Hard to have both him and Hutton at 6 ft.
Editor Rob: is it possible Arch for George to have lost a fraction. I've seen friends with Hutton and he looks around six foot.
KH
said on 30/Sep/16
This guy is taller then I thought 6'0 but possibly a little taller when he was younger. Only a couple of inches shorter then Rappaport in Beautiful Girls. Noticeable at least 3 inches taller then Annabeth Gish in the movie who was wearing heels.
Matthew
said on 1/Jul/16
In Q&A, seeing him and Nick Nolte together, and Nolte looked like he had over an inch on Hutton, yet they're both six footers. Maybe Nolte wore lifts for the role?
Rampage(-_-_-)Clover
said on 5/Apr/16
Surprised he wasn't much taller than this considering his dad's height
Rampage(-_-_-)Clover
said on 9/Jan/15
Duchovny and Hutton are/were both 184cm range
Rampage(-_-_-)Clover
said on 20/Oct/14
Solid 6ft guy in Ordinary People and there's a good chance he was still growing at that stage. He can still look it on Leverage but his posture is not very good nowadays. If Don Sutherland was 6ft4 or close, Hutton could pass for 6ft1
Lorne
said on 22/Feb/14
Click Here
What do you make of that? They're are several pics of him and Duchovny, and I'll be damned if Hutton can't appear to edge him out. Is they're any chance he really was a big 6 footer? Like 6ft0.25? His posture seems to have gotten loose in his 40's/early 50's...
[Editor Rob: from friends who met him at a con, I think 6 foot is ok for him, I guess there's always a chance he dropped a fraction and was in the strong 6ft range.]
Lorne
said on 20/Jan/14
I know I've said this before, but I love the description here! Good to infuse a little humor now and then... For what it's worth, he really did look 184cm in the 80's, but he was slim then, I guess with good posture he pulled off looking taller. Looked similar to duchovny in 90's, but if I recall Duchovny looked marginally taller. Also, shorter than 185cm range Aldis Hodge. 183cm is fine, like I said, he was slim and held a good posture, we've seen what that can do!(*cough* Alexis Denisof) ;)
Arch Stanton
said on 23/Sep/13
Rob who tall does he look to you next to Donald Sutherland at 54:53 here
Click Here
?
[Editor Rob: a good 3 inches, maybe donald at times in the clip isn't quite as military as timothy.]
Arch Stanton
said on 23/Sep/13
Looks 6'-6'1" in Ordinary People IMO.
[Editor Rob: I think his
6 foot
agency listing is right for him]
Hob
said on 31/Jul/12
in leverage he look 5'10
Dmeyer
said on 12/Feb/12
Général daughter was like 12 years hé couldnt have lost 1 cm by 39-40 also the Guy is fit and early 50s now
jake, 1.82 m/ 1.83 m
said on 11/Jan/12
5" 11.75 (182 cm)
the shredder
said on 20/Aug/11
Rob , who are your favorite Actors ?
[Editor Rob: that list is probably very long!

A few like Pacino, Jimmy Stewart, Hackman, Denzel, Hoffman...even in not so good movies I enjoy watching names like that.

what are yours, I'm assuming Brando would be high up?]
Ben
said on 18/Aug/11
Regression - his dad was 6'5".
5'11 barefoot
said on 4/Jun/11
3 inches taller than depp....this is legit...unless he wears lifts....
Rusty
said on 27/Apr/09
I am suprised he is only 6 foot when his dad was 6'5".
RobertJ
said on 26/Jan/09
6 feet seems right, he had 4 inches on Sean Penn in The falcon and the snowman.
Ant
said on 13/Jun/08
way taller than Penn and cruise in Taps but not huge, good posture in that film, about 6ft, not less I reckon.
Mike Zappa
said on 6/Apr/08
He is not a 6 footer in Q&A Nick Nolte had like 3 inches over Hutton and Nolte is not 6-3 he is more like 6-1
Gonzalo
said on 15/Jan/07
6 feet at the very most. Donald Sutherland towered over him in Ordinary people. I also remember he was clearly shorter than Kevin Kline in French kiss.
He was recently in Spain and in the newspaper it was said that he was "tall and very thin".
His father, Jim Hutton, was very tall. Like 6`5.