Herbert Hoover's Height
5ft 11 (180.3 cm)
American politician, who served as 31st President of the United States of America from 1929 to 1933. In a 1928 news article it mentioned
"Height - 5 feet 11 inches, Weight - 192 pounds, Collar 16 ½, Shoe Size 8"
. Another article mentioned he was
"a fraction over 5 feet 11 inches in height"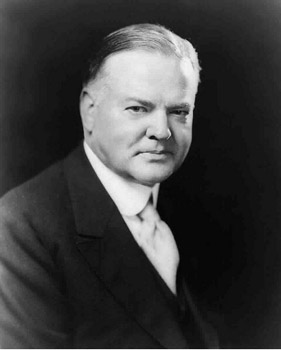 You May Be Interested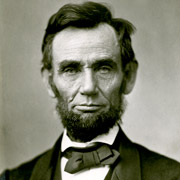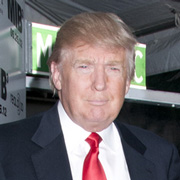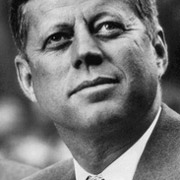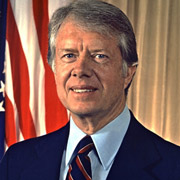 Add a Comment
16 comments
Average Guess (19 Votes)
5ft 11.13in (180.7cm)
Ian555
said on 23/Jul/20
Rob are you going to make a page for FDR? He was regularly described as being 6' 2" tall.

Editor Rob
He was mentioned on historical height page, it's possible to still give a page.
Aidan strong 5'10
said on 22/May/20
Another 5'11" guy with a size 8 foot? Looks like i've found my presidential twin!
Rampage(-_-_-)Clover
said on 29/Feb/20
Rob, could that fraction over 5ft11 be granted?

Editor Rob
Hard to really know
SD(171CM)
said on 1/Feb/18
Herbert Hoover was pretty tall for his time but he's shoe size was relatively small for a man his size.
I'm almost 5'8(172cm),my shoe size is
US SIZE 9.5
UK SIZE 9
EU SIZE 42/43
My dad is a strong 5'10(179) he's shoe size is
US SIZE 11.5
UK SIZE 10.5
EU SIZE 46
Rising - 174 cm
said on 30/Jan/18
Speaking of presidents around this time, according to the recent Calvin Coolidge biography by Amity Shlaes, she mentioned Coolidge measuiring 5'8.9" in college and weighing 119.5 pounds. You can find photos of Coolidge and Hoover on Google Images and there's really not that big a difference between them. Incidentally, Coolidge didn't like Hoover either, but then you don't have to be liked to warrant a page here.
electricblue
said on 30/Jan/18
funny to see Hoover pop up here before Nixon LBJ or FDR.

Editor Rob
Watch the latest heights page ;)
The Shredder
said on 30/Jan/18
At 5'6 I'm in a 9.5 shoe
The Shredder
said on 30/Jan/18
I don't mind him having a page , in fact I'd love for more Presidents to have a page , but Yes he was most definitely one of the worst and forgettable ones ever lol.
Chase
said on 29/Jan/18
Size 8 feet? Yikes. I know 5'4 guys that can't even fit into that.

Editor Rob
I'm taking it that the US shoe size has always been uniform, so this would be a 7UK?

That is more the average for a 5ft 4-6 man.
Rampage(-_-_-)Clover
said on 29/Jan/18
Rob, is that fraction over 5ft11 a possibility?

Editor Rob
It seemed a random thing to say in a news article for it not to have some basis in truth. I suppose he could have been 5ft 11 and 1/8th!
MD
said on 29/Jan/18
I guess it's like, then, how we in the States have more of an affinity to your royals than the actual British people do. Because we definitely don't revere every president over here, and Hoover certainly isn't one we hold as being memorable in a good way. I guess a case notoriety for Hoover could be made since he's often credited with making the Great Depression worse, but that's nothing you want to be given credit for, and other than that he's considered entirely foregttable over here.
Anyway, it just seemed a really random add, that's all.

Editor Rob
There are certainly random adds!
MJKoP
said on 29/Jan/18
Rob, what on earth happened to 'The Big Grapple'?!?!?
Good thing I archived it!

Editor Rob
I think it had it's time, plus Jenny, who was part of the experience and the article felt the same way.
MJKoP
said on 29/Jan/18
Yeah at 5'7", I'm 9.5-10, and not considered an abnormality.
MD
said on 28/Jan/18
Herbert Hoover? Seriously? lol

Editor Rob
Eventually most presidents should have a page for prosperity.
Daaaaaavis
said on 28/Jan/18
Hello Rob, when and why did you gain 20 pounds? I remember that two years ago you put in celebheights that you weighed 160 pounds ... thanks and best regards

Editor Rob
My weight has varied from 150's to 190 in all photos. Last time I checked I was 177.5 pounds this year.

I read actually that Hoover might have been over 200 pounds and his physician helped him on a programme to get down to about 185 pounds.
Animus
said on 28/Jan/18
Feet size seems to have increased significantly. Today a 5ft11 man would probably, on average, wear a size 10.