Jimmy Carter's Height
5ft 7 (170.2 cm)
Peak height was 5ft 9 (175.3 cm)
American politician who served as the 39th President of the United States, holding office from 1977 to 1981.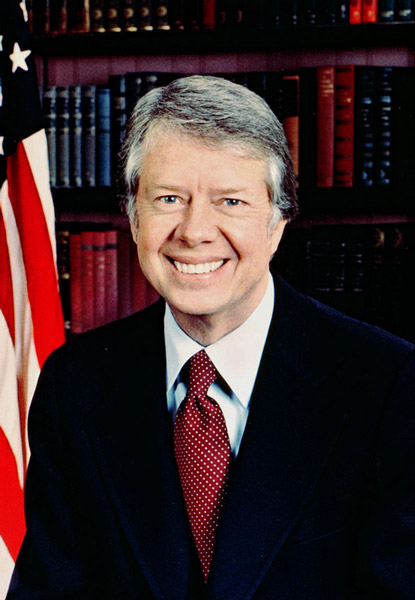 By Official White House photographer [Public domain]
via Wikimedia Commons
You May Be Interested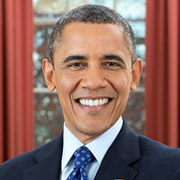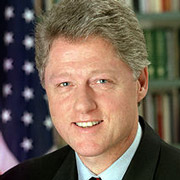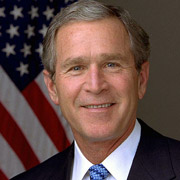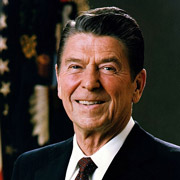 Add a Comment
34 comments
Average Guess (28 Votes)
Peak: 5ft 9.47in (176.5cm)
Current: 5ft 7.24in (170.8cm)
Yang (5 footer 8, 172-173)
said on 1/Oct/19
PEAK HEIGHT - 5ft 8 3/4, looked like less than solid 5ft 9 back in Late 1970s and Early 1980s during his presidential years.
CURRENT HEIGHt - Less than 5ft 6 half...
As of Oct 2019, he is one of oldest living former US President we do know so far!!!! (COOLEST FACTS) Plus, Happy 95th Birthday to this former US Democrat President as well !!! 🎂🎁🎈🎉🕯🍰..
khaled taban
said on 19/Sep/19
5'9" peak and current 5'7.5"
Rick1
said on 23/Jun/19
If you look at this recent photo i think 5'7 as a current height is a little too low- i think 5'9.5 for peak and 5'8 for current. Interesting Bill Clinton who is listed as 6'0 looks the same as 6'1 Obama...
Click Here
MIKESOWELL
said on 4/Mar/19
Rob, you've got to create a page for Richard Nixon.

Editor Rob
Well, he's a tricky guy...
Danimal 5'9 3/4
said on 9/Dec/18
How and why does he not have a current height listing Rob? The man is 94 years old and still makes MANY public appearances. He's lost dramatic height since his peak, which imo was at least 5'9.5".

Editor Rob
5ft 9.5 peak isn't impossible, he looks like he isn't over 5ft 7 now.

Carter's sister once said he was only 5ft 3 when he went to college...so he must have had one of those big spurts.
haxxx
said on 14/May/18
I believe this is correct. Here you can see him with 6 foot Gerald Ford, 5'11 Reagan, 5'10 Nixon.
Click Here
:
What is weird, is that this was taken in 1982, and Reagan looks surprisingly shorter than 6 ft Ford.
Canson
said on 26/Sep/17
As listed
Paul
said on 21/Sep/17
In this photo from 2013 Obama is leaning and Carter only barely reaches his nose. I'd place him at a weak 5'7 today.
Click Here
As president, he did generally look of average height.
Slim
said on 8/Sep/17
92 years old, needs a current and peak.
6'1.5
said on 5/Jun/17
5'9.25" peak
5'7.25" now
John
said on 18/Mar/17
5'9 peak, around 5'7.5 now. I mean, he is 92...
Frank R
said on 28/Feb/17
In the 1970s Jimmy Carter looked taller than 5'9" because he was so thin and he had decent posture. I'm surprised that his peak height is so much shorter than 6 feet.
Charles
said on 8/Aug/16
If Carter was indeed 5'8 Nixon's 5'11 listing looks untenable.
Click Here
Greg
said on 4/Jul/16
Really, 5'9"? He looked noticeably shorter than his former nemesis Ted Kennedy and I don't think Ted Kennedy was any taller than 5'11" max
MrFish
said on 28/Aug/15
Rob, do you still think he's 5 ft 9? He's pushing 91, most men are said to have lost 2 inches by 80.
[Editor Rob: no, he won't be that height anymore]
Guest123
said on 28/Jun/15
Carter is not exactly short—although admittedly, shorter than the average politician. Judging from pictures of him when he was in the Whitehouse with fellow dignitaries and preeminent politicians, he never looked any shorter than 5'9" tall—average for a man. I think 5'9.5" is a pretty accurate height for him. He potentially may have been closer to 5'10" when he was young.
Michael Sowell
said on 30/Mar/15
It may be an angle thing with Carter and Nixon. I think a young Nixon was about 5-10.5 and the elder Nixon maybe 5-9.5. Carter was NEVER taller than 5-9.
Greg
said on 13/Jul/14
Just been looking at some presidential pics from 1978, and he barely looks an inch shorter than Gerry Ford, and he's the same height or taller than Richard Nixon. That doesn't compute with 5'10" - I thought Gerald Ford was around 6' and Richard Nixon at least 5'11"? Unless he's wearing lifts in the pics, maybe an upgrade is needed, Rob?
Rey
said on 23/Aug/13
He was always listed at 5'8"....
avi
said on 8/Dec/11
no considering Bush sr. was about 6'2 and Clinton strong 6'1 still has 5 inches on him i'd say 5'8ish. even George Bush jr. is pushing 3 inches on him
Jim
said on 7/Jan/09
He looks shorter than 5'9
ralf
said on 7/Jan/09
saw him today with the other 4 presidents of the united states. in his eighties looks about 5'7"
Frank2
said on 4/Aug/08
Closer to 5'8".
Kevin Tuma
said on 19/Dec/06
I'm 5'11", and I shook hands with Carter when I was a teenager, and observed him for several minutes close up in a room full of politicians. He couldn't have been any taller than 5'8". This was before Carter was inaugerated President, when he was still a relatively young man.
Frank2
said on 10/May/06
Here's Carter with one of his heros, Hugo Chavez:
Click Here
Maybe he forgot his lifts or Hugo wore huge shoes!
EJ
said on 9/May/06
So is 5'9" his current or peak height then?
Glenn
said on 8/May/06
5-9.5 in 1992.
Brandon
said on 7/May/06
I just hope carter is 5'8 or less because being 5'10" he looks to short for comfort ya know what I mean.
Bob
said on 23/Dec/05
met him last year. 5'8 1/2"
EJ
said on 29/Nov/05
Are you sure? They all look about equally close to the camera. Also, doesn't Clinton look 3 inches taller than G.W. Bush?
[Editor Rob: honestly photos of them walking is harder to judge true differences...to me it looks like Carter is slightly further back, with Clinton maybe closer. Bush is on a stride whereas Clinton is on one foot as is carter.]
EJ
said on 22/Nov/05
Rob, what do you make of this photo?
http://sidesalad.net/archives/Bush%20Clinton%20Carter%20Bush.jpg
How can Carter be much over 5'7" in that photo?
[Editor Rob: Carter seems to be further away than the clinton and bush fellows]
EJ
said on 16/Nov/05
What would you say the height difference is in that photo? 3 inches? You should put him down as 5'8" then
Viktor
said on 19/Oct/05
no he's 5'10" the imdb says
[Editor Rob: Jimmy and George. That's an advantageous angle for carter...]
EJ
said on 13/May/05
He really looks 5'7" today, at most.