Heung-min Son's Height
5ft 11 (180.3 cm)
South-Korean footballer, who has played for Hamburger SV, Bayer Leverkusen and Tottenham Hotspur. At Hamburg and Bayer he was
Listed as
183cm and 76kg.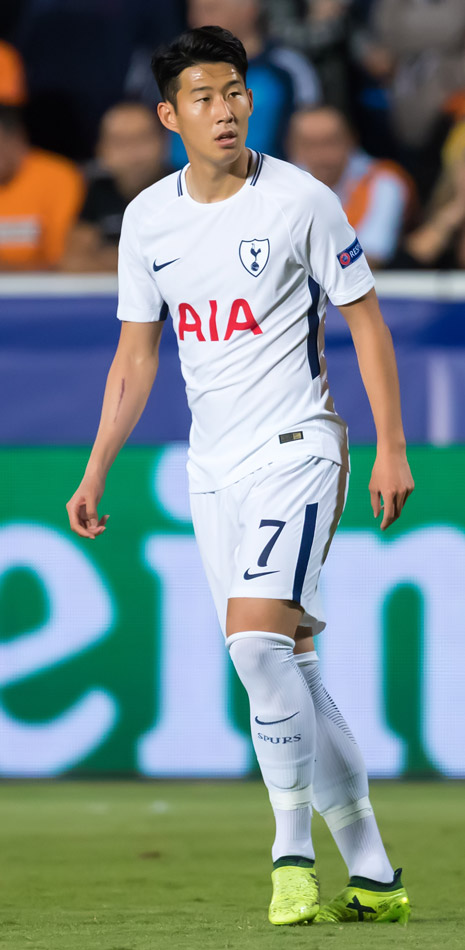 Photo by vverve/BigStock.com
You May Be Interested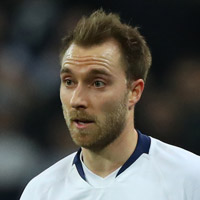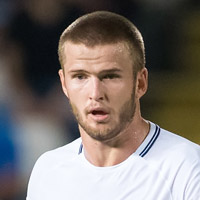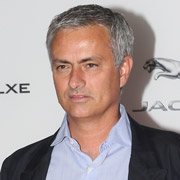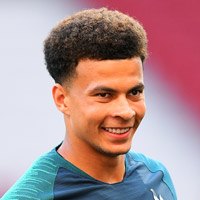 Add a Comment
30 comments
Average Guess (44 Votes)
5ft 11.16in (180.8cm)
Slim 6'1"
said on 2/Oct/20
181cm
Jeevehs
said on 2/Aug/20
I saw Ronaldo and son walking together after their match against each other and son looked an inch shorter than Ronaldo who is 6'1.
Mone Kamishiraishi
said on 24/Jul/20
Well, I have always thought that he is a legit 6 ft (183cm) guy. But when I saw him standing next to Harry Kane (Weak 6 ft 2 guy) that day, he was clearly about 3 inches shorter than him. Quite disappointed that he claimed his height in shoes.
Charlie Park
said on 6/Jul/20
Was on the same flight with him back to Seoul. 180 or thereabouts.
To the commenter who asked, the young generation in S Korea is around 173-174.The average has never exceeded 174 (national military service records) and has plateaued.
Chris Junior Hernandez 1990
said on 18/May/20
Click Here
I'm thinking a full 181cm is possible for him next to Beckham. Little chance of 5'11 1/2 had to check him more.

Editor Rob
181 is possible
Dom5'11.5
said on 15/May/20
I think he is 5'11.5, He is noticeably taller than david beckham in this video
Click Here
J182
said on 14/May/20
180 is harsh imo. 182 for me.
Nh?n Nh?n
said on 5/Feb/20
This picture is Son and Ronaldo CR7. It looks like 3-4cm shorter than Ronaldo. If Ronaldo is 187cm, Son will be 183cm. I think it's correct
Click Here
Amadeus
said on 3/Feb/20
Rob why do you think he was listed as a 6ft? As a 5 11 guy myself I don't think I could measure 6 barefoot even in the earliest time. Do you think they list some footballers height with shoes on?

Editor Rob
Some players might well measure in sneakers
Sk87
said on 28/Jan/20
Click Here
Son with 185cm guy
Buahaha
said on 24/Jan/20
It's laughable how some websites measure him as 6ft, let alone 5ft11. This guy is same height or barely taller than his coach Mourinho who's listed 5ft9. Given that his coach has any footwear advantage (which I doubt, cause it would be super obvious) in the photo taken, I'd give Son extra 1 inch max. That being said, he should more less be the same height as his team mate Ericsen (5ft10).
Nik Ashton
said on 20/Jan/20
@ Rob - That's interesting, I wouldn't have guessed this!
Miss Sandy Cowell
said on 20/Jan/20
David Beckon? - That has much amused me! Thanks Chris! 😂😂😂
Son can have 5ft11.
Chris Junior Hernandez 1990
said on 18/Jan/20
I would have pick Heung Min strong fraction taller than David Beckon and Sean Patrick Flanery. Closer to 5'11 1/4.
Anon11
said on 18/Jan/20
5'10" for Son.
Blake
said on 17/Jan/20
Rob, what do you think about this photo with mourinho who has footwear advantage and won't have exerted himself as much as son as it looks like a photo taken after a game? I think 179cm range suits son for me from looking at photos of him.
Click Here

Editor Rob
I can see how at times Sun looks 179...
Calum
said on 17/Jan/20
I've been waiting for this listing for a while to see what Rob thought, after seeing the Christian Eriksen listing I thought that Son couldn't possibly be the 6ft that he's listed at pretty much everywhere. After looking at more and more photos of Son with teammates I find it hard to believe he's even over 5ft11 now, I'd 5ft10 3/4 at best.
Aaron Rosales
said on 16/Jan/20
Rob any thoughts on wolves player raul Jiménez? I think he's 6'2, Napoli Player Chucky Lozano 5'7

Editor Rob
Nik Ashton
said on 16/Jan/20
@ Rob - What is the average height for men in South Korea?

Editor Rob
Younger guys are getting on average closer to 174-5 range I believe.
AndrewV
said on 15/Jan/20
Doesn't look like a flat 5'11", I'd give him around 181cm. He's about 88th percentile around Korean men ages 18-24, always looks solid tall in every group photo or video of him among Koreans.
Andrew fletcher
said on 14/Jan/20
Thanks rob you do listen to your followers on YouTube
Charlie Hurris
said on 14/Jan/20
Can confirm a weak 5ft11 here. Bordering on a 5ft10 but would push the rating slightly
King7
said on 12/Jan/20
lol i used to believe his 183 cm listing wtf . still 180 cm is a very good height to me
but yes he did look more than 8 cm shorter next to Eric Dier in an interview
Abey
said on 12/Jan/20
Strong 5'11. Can definitely see Son at 5'11 ½. Has usually taller hairstyles with some thick hair which makes him look extra tall. Good player with a good height.
Joseph175
said on 12/Jan/20
He looks taller than 5'11 flat. I always thought he is 181-182 cm.
Rory
said on 12/Jan/20
Is he really 3 inches shorter than Dele Alli though ? Never seemed that much to me, looked more a 2-2.5 inch difference.
ron swanson
said on 12/Jan/20
There is a video with him and Jack Whitehall where he looks 6ft
Adrian Mac
said on 12/Jan/20
Rob, do you think within the next century, the averages for the taller Asians (Northern Chinese & South Korean) will reach 5'11?

Editor Rob
The South Korean average has increased and hasn't plateuad like America for instance. I believe the young 18-20 year old South Koreans are nearer 5ft 9 on average now. It would take a lot longer for a country to reach average 5ft 11 though.
FiveEightJake
said on 12/Jan/20
Yesssss Heung Min Don, great addition Rob he could look in the weak 5'11 range when I've looked at him.

Editor Rob
It's arguable 5ft 11 is really the most I'd go with.