Christian Eriksen's Height
5ft 10 (177.8 cm)
Danish professional footballer, who has played for Ajax, Tottenham and won over 70 caps for his country. Tottenham described him as being
"Height(m): 1.82, Weight(kg): 76"
You May Be Interested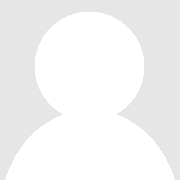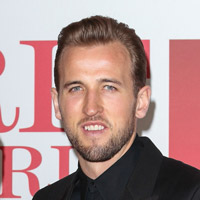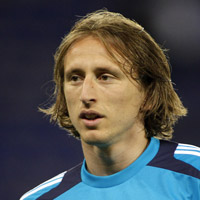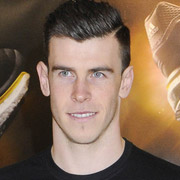 Add a Comment
19 comments
Average Guess (20 Votes)
5ft 10in (177.8cm)
Nik
said on 3/Nov/19
The average guess is 5'10" (20 votes!)!
Blake
said on 16/Aug/19
Rob, is his head size above average for his height? It looks that way to me, makes him seem smaller proportionally. Also is he more of a 5 ft 9.75 guy with Pilou Asbaek
Click Here

Editor Rob
I'd say maybe a fraction over average length.
Eric W Tam
said on 15/Jul/19
Apparently he is 181 cm now... That would be his morning height I assume so I would put him at 178.5 to 180 for most of the day.
Valois
said on 7/Jun/19
Any idea of why he's listed so high, Rob? 1.5 inches is quite a difference.

Editor Rob
I'm not sure what his early career listing was, but sometimes I think a player is given a stat that is guessed or made up.
180.6 cm 5'11
said on 17/Jan/19
177
Lava
said on 15/Dec/18
179 cm
Emil
said on 27/Jun/18
@some person
They also talked about another Danish player, Uffe Bech, who's listed 1.69 m but I've seen him irl and he's 1.65 at the most
Youssef
said on 26/Jun/18
Anyone one knows how tall is his teammate Son (the korean in tottenham) ?
Jason9009
said on 16/Jun/18
@Emil
From my own observations, I see a lot of men at 5'8 here in Norway. It's 3 inches under average maybe, but definitely not legit short.
Sandy Cowell
said on 16/Jun/18
Is he lifting his leg to pass gas? It sure looks that way! 😂😂🤣😹😹
Christian can have 5ft10!
Emil
said on 15/Jun/18
@Jason9009
A little short, but beginning of short would be around 5'8
Jason9009
said on 15/Jun/18
Below 5'9 in Scandinavian countries will be considered on the shorter side I think
Animus
said on 14/Jun/18
He is around 1 inch below the average Scandinavian man.
Emil
said on 14/Jun/18
@thug hooligan
no, just lower average range. pretty normal height in Denmark
thug hooligan
said on 13/Jun/18
178cm its a short height in Scandinavian countries?
some person
said on 13/Jun/18
Click Here
He says here himself that he's 178 cm.
Rober
said on 12/Jun/18
Tottenham data are wrong. He is 1,78 and 72 kg
Lmeister
said on 12/Jun/18
As I recall he used to be listed 177cm/178cm. Now he is listed 182cm, but clearly shorter than Harry Kane(187cm/188cm).
mohammed
said on 11/Jun/18
He is 5ft10 1/2(179)