Luka Modrić's Height
5ft 7 (170.2 cm)
Croatian footballer, who has played for teams like Tottenham and Real Madrid, at which he was listed 172cm.
You May Be Interested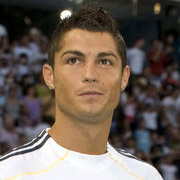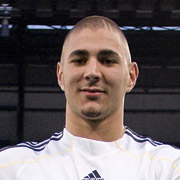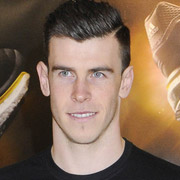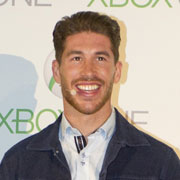 Add a Comment
30 comments
Average Guess (41 Votes)
5ft 7.01in (170.2cm)
Nik Ashton
said on 26/Sep/19
The average guess is 5'7.01" (41 votes!)!
It would be great to see photographs of him with Eden Hazard!
soccer
said on 10/Jun/19
1,69
Valois
said on 31/May/19
Kroos must be around 5'10-5'11 then.
soccer
said on 9/Mar/19
5ft 6 1/2
Truly Madly Deeply
said on 28/Sep/18
1,71 m
187.5 cm
said on 6/Sep/18
5ft 7¼
khaled taban
said on 15/Aug/18
Rob , It's time to add Marcelo Vieira don't you think
Nik
said on 15/Jul/18
@ Sandy Cowell - That is true! Footballers are quite a bit taller on average than people in the general population, therefore a player of 5'7" may look small compared to his team mates but he would look ordinary walking around most streets up and down the country!
It's good to see that you have commented on Michael Owen's page, he is a great example of how being on the shorter side can be an asset in certain positions, Luka Modric is another good example! However, like you said, being tall is advantageous if you are a goalkeeper or a defender!
Many thanks for your Birthday wishes, Sandy!
Nik
Sandy Cowell
said on 14/Jul/18
@ Nik - I have to admit myself that I thought he looked particularly small in his team, but footballers do tend to be taller on average, though there are many exceptions. Look at Michael Owen, an outstanding footballer and goal scorer. What happy memories he brings back! (I have just returned from his page.)
All in all, it is tactical ability that makes a good footballer. However, some positions call for a tall lad; a smaller goal keeper would be at a serious disadvantage as he wouldn't be able to jump very high to knock the balls out!
Have a great Birthday Weekend, Nik!
🎂🎁👍 AND we have a match today against Belgium - hooray for that!⚽️
Nik
said on 12/Jul/18
@ Sandy Cowell
I have seen claims of 5'5" for Luka Modric but you, Rob, and 31 voters, are more likely to be on the money!
I did notice a few Croatian players who are modest in height, how tall those players are compared to Luka is something I am not sure of!
Luka Modric can have 5'7"!
Sandy Cowell
said on 12/Jul/18
I notice that Willy said (18th June) that Luka Modric is 'pretty short for a Croatian'. I didn't notice any smaller players in yesterday's line-up, so Willy isn't wrong there! I just thought Luka might be a little short for a footballer!
Mr Modric gets 5ft7.
Essexboy
said on 10/Jul/18
Former Team mate describing him as 5'6"
Click Here

Editor Rob
Jenas himself claimed 6ft recently.
heightaddict
said on 2/Jul/18
Id feel hed be a little over 5'7, Messi is closer to 5'7 than 5'6 if he was they wouldnt be as much difference between messi and maradona when their clearly is and modric is nearly an inch taller than messi so maybe 5'7.5 on a good day
gogigagagagigo
said on 1/Jul/18
Looked similar, if not a little shorter than Messi in recent match. So I'd say 5'6"
mande2013
said on 24/Jun/18
5'6.25 for Messi and 5'6.75 for Modric?
khaled taban
said on 24/Jun/18
Weak 5'7" is the best guess
Ante Frani?
said on 21/Jun/18
taller than messi in croatia vs argentina match about 2cm
Chico
said on 21/Jun/18
Think he needs a downgrade to 168 cm. Saw him standing besides Messi at the kickoff Croatia vs Argentinia and he totally looked the same height as him, who is listed as 168 cm on this page. Maybe 170ish in the morning but drawing near the 168 cm line in my opinion.

Editor Rob
Messi is 169, both could be the same range. Although this would confirm that Real Madrid lie about height measurements as they claimed he measured 172cm.
Willy
said on 18/Jun/18
Pretty short for a croatian.
Khaled Taban
said on 14/May/18
I guess 171.5cm
YESS
said on 20/Apr/18
Is 169.5 possible Rob?

Editor Rob
Modric can look a weak 5ft 7...I wouldn't dismiss that figure of 169.5 entirely. I think 10 years ago I viewed the guy as 5ft 6 because of his overall physique and head shape, but I still feel near 5ft 7 is a greater possibility.
Adnaj
said on 20/Apr/18
The 175cm listing on google was silly. After taking a close look at him with Marcelo/Carvajal who are 172-173 guys I thought he'd be around Rob's listing. He could possibly stand 169cm because he looks very weak, as in built. Maybe a tad taller than Messi. In Croatia he would be very short I believe, if the average is around 181cm there(not taking the Dinaric Alps where the average is about 185cm).
Tom Paul
said on 20/Apr/18
172cm at morning.
Bri
said on 19/Apr/18
171.5
Floky
said on 19/Apr/18
He looks 168/169 to me
Hunter
said on 19/Apr/18
Morning: 171,5
Afternoon: maybe 170.8 (5ft 7.25)
HonestSlovene
said on 19/Apr/18
Yes I agree Rob that's why I think he never looked near 5'8" (172 cm) but at the same time I think the 5'6" (168 cm) listing on IMDB is underselling him a bit.

Editor Rob
At times he certainly might look closer to 168cm, but he has a head/hairstyle actually that makes him look shorter. I'd be surprised if Real were lying by 4cm about a player...
Gonzalo
said on 19/Apr/18
I´ve seen him listed at 1,73 or 74. Probably doesn´t look that tall next to Ronaldo for instance
Zampo
said on 18/Apr/18
Surprised with this a little. Thought he was 5'6 1/2 maybe 5'6 3/4 but didn't see the full 5'7, maybe because I view him at an extreme low when on the football pitch.
HonestSlovene
said on 18/Apr/18
Spot on.

Editor Rob
proportionally I think Modric can look under 5ft 7...but at times actually does seem like he will measure it. I struggle to see him as tall as Real's claims.