Sergio Ramos Height
6ft 0 (182.9 cm)
Spanish professional Footballer, who has played for Sevilla, Real Madrid and gained 149 caps for his national team. Ramos achieved a measurement earlier in the day of 183.2cm, and more recently (2017) Real claimed he was 184cm.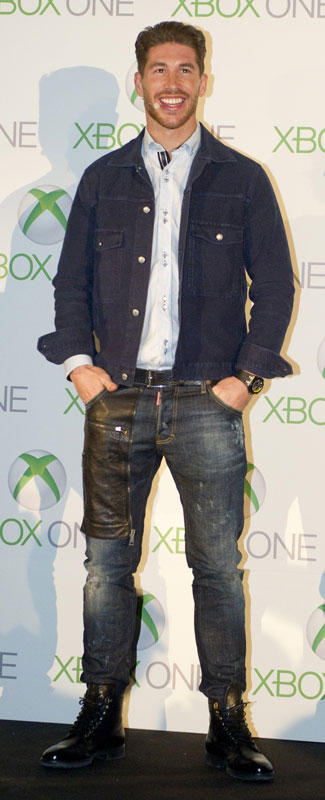 Photos by PR Photos
You May Be Interested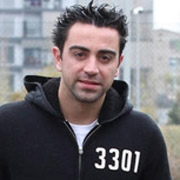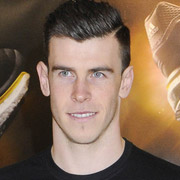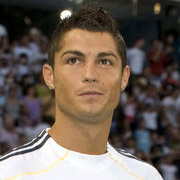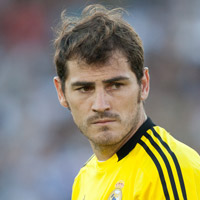 Add a Comment
53 comments
Average Guess (102 Votes)
5ft 11.78in (182.3cm)
elvis
said on 3/Jan/21
6"0 ft is okei for Ramos is denfintly not lower than 182 on a hard day 182.5 to 182.7 cm on a average day as low height in the morning could be somewher 184-184.5 cm range so a good 6 feet guy
slim 6'1
said on 2/Jan/21
Ure right rampage, I change my mind he's in 182 territory
Rampage(-_-_-)Clover
said on 31/Dec/20
Slim, I'm not so sure I'd label this guy a strong 6ft. He may well reach 183-183.5cm zone earlier in the day but evening time he could be dipping into 182cm zone. Those boots he's wearing are quite chunky...
Rob, what do you think?
Slim 6'1"
said on 24/Dec/20
183-183.5 at his low
ALEXIZ/180cm
said on 1/Dec/20
He is 180 cm max.
CR7 is 185 cm max.
Kaka is 186 cm max.
Slim 6'1"
said on 2/Oct/20
183cm
Lightruler
said on 12/Sep/20
5.11,he is much shorter than 185,5 cm CR7
183 guy
said on 10/Jun/20
183 185 ok
Ronaldo 185.5cm
said on 9/Jun/20
For me he really is a typical 6ft guy.
Cbrady
said on 7/Jun/20
How tall do you think Ramos is after playing in a game.

Editor Rob
After a champions league game in which he's run ragged by Messi, I think Ramos falls to 5ft 11.75.
183 guy
said on 9/May/20
G.Bale 185 185.5
C.Ronaldo 186.5 187
K.Benzema 183.5 184
S.Ramos 183 183.5
JohnMoore-162cm
said on 23/Apr/20
183.2 cm earlier in the day , 182 cm before bed (5ft11 3/4" listing is more accurate for Ramos)
Ignacio
said on 20/Feb/20
I would say Rob is right, solid 6 foot
Mhmdmahmoud853
said on 6/Aug/19
He's barefoot 5'11 3/4
Lazar99
said on 11/Jun/19
This man is the strongest 6 footer I 've ever seen, I bet he would measure 182.9 cm exactly
khaled taban
said on 4/Apr/19
Ramos was leaked as 183.2cm in 2011 (earlier in the day), so he can't be more than 182.5cm at evening!
Lkkss
said on 6/Mar/19
Out of bed -6ft 0.5
Before- 5ft 11¾
Legit6footer
said on 9/Feb/19
I think He's a flat 183cm barefoot in the morning and before going to bed he's
181cm barefoot.
Javad Imanov
said on 30/Jan/19
He is 1.86
khaled taban
said on 24/Jun/18
5'11.75" no more
Lfc
said on 26/May/18
A 6'0 cheat of football .
Tom Paul
said on 20/Apr/18
He is 6'0" at morning , 5'11.75" at evening
Lkk
said on 26/Mar/18
Out of bed 6ft 0.9in
Before bed 6'0
Ali183
said on 18/Mar/18
Im 100% sure that Sergio is 183cm morning and 182 night
Lkk
said on 17/Mar/18
In his photos with Nadal he looks 182.4.
James the real one
said on 10/Feb/18
Both Nadal and Ramos are in the 1.83 (6 ft) range:
Click Here
Johnson
said on 1/Feb/18
@cgf my twitter
Click Here
James the real one
said on 26/Jan/18
Without a shadow of a doubt, he is a legit 6 ft.
By the way, look at these weird pics:
Click Here
Click Here
Click Here
He looks taller than Bale. Maybe it is an effect of the camera and the angle. But even if he is not taller than Bale, these pics strongly suggest that he is a legit 6 ft.
Stop trolling with the 5' 11.75" comments guys :P
Edimar1.84
said on 15/Jan/18
You're being less rigid now, Rob, that's good. In the past old Rob would probably list Ramos at 5ft11.75 range.
Dude 173 cm
said on 28/Dec/17
Exactly same height with his uncle Dave Grohl
Nik
said on 26/Dec/17
5'11.75" - 6'0" for Sergio!
Johnson
said on 25/Dec/17
@cgf I made a list of Spanish celebs with claims, pictures and data. You can contact me
Sandy Cowell
said on 25/Dec/17
Now this is what I call a STRAPPING six-footer! It goes to show how tall 6ft really is! ⚽
Sergio is a footballer I've actually heard of!
He gets exactly 6ft from me, but that doesn't mean to say that someone a fraction below 6ft shouldn't call himself a six-footer; it's just when the guys of 5ft10.5, 5ft10, 5ft9 etc. try it on, but let's face it, it IS funny!
Wes
said on 24/Dec/17
1,83 parece correcto para Sergio
Chris
said on 24/Dec/17
A LEGIT 183CM guy, this the epitome of what a bemch mark 6fter looks like.
cgf
said on 24/Dec/17
I made my own list of Spanish celebs and I got Ramos listed as 183cm too.
Appe 183cm
said on 24/Dec/17
good listing. He could be 182cm too. I personally don't think Sergio is taller than Lewandowski listed on here 182,2cm.
Tea time:
S. Ramos 182,3cm
Lewandowski 183cm
ma
said on 23/Dec/17
@Blake
Well, which footballer do you think is popular enough to get a page here????? Ramos does
Surely not Sturridge, Sterling,Bellamy....
Paul
said on 23/Dec/17
Regular average 5'10 (178 cm) guy who claims 6' (183 cm)...in those boots he gets close to 2 inches ( 5 cm) so with boots almost 6' otherwise average 5'10 even with the huge hair
Ly
said on 23/Dec/17
Finally he is here
Rory
said on 22/Dec/17
5ft11.75 or 6ft I'd say. I wouldn't go under 11.75 as he's clearly taller than 5'11 range guys like Casillas and Beckham.
Johnson
said on 22/Dec/17
@Rob what is your opinion on: 184 and 82.2 kg of Real Madrid listing?
Do you think the nurse in morning medical test measured him at that mark?
Editor Rob: I'm still wondering if the calibration on the stadiometer is accurate.

Some of these digital stadiometers can be altered to inflate heights slightly...

But since they are doing bust a gut and possibly 9-10am measurements, it's not outside the realms of probablity he could stretch near that mark...after all, Ronaldo seemingly stretched up near to 187!
Johnson
said on 22/Dec/17
Sergio Ramos is 183.5
Benzema is good 1.84
Ramos and Beckham
Click Here
You can also google Benzema Casillas Ronaldo and Ramos. There are several shots of them together
Ally183
said on 21/Dec/17
Weak 6f guy, 182-3 range in the afternoon and could drop to 181.6 after a game
184guy
said on 21/Dec/17
@Rob
183,2 early in the day , why not a 5'11.75 listing so ? Very unlikely to Sergio lost only about 3mm from early in the day to the evening/night
Editor Rob: as I said previously, that may well be a possible figure.
Blake
said on 21/Dec/17
Rob, surely Ramos has the greatest volume of requests of any celebrity to site?
Editor Rob: well ma was asking for him over a year, I think there is an argument for 5ft 11.75, sometimes he can look as low as 5ft 11.5 too.
ma
said on 21/Dec/17
Great addition Rob
5 ft 11.75 or 6 ft could be spot on for him
Jakefromstatefarm
said on 21/Dec/17
Next to ronaldo he looks 5'11 tops
Editor Rob:
Ronaldo does have one benefit, in many photos his head is under 9 inches
Click Here
.
Codfather
said on 21/Dec/17
How tall is he in those boots,Rob?
Editor Rob: they just look a solid inch or so, a good 6ft 1 I'd say.
Kevin
said on 21/Dec/17
he's 5'11.75 at dinner time. weak 6 footer.
Tunman
said on 21/Dec/17
Sounds honest,though I wouldn't rule out something like 5'11.75".Who do you think is taller Benzema or Ramos?Both could be in that 182-3 range ultimately and a strong inch smaller than Ronaldo.
Editor Rob: I believe Benzema will edge out Ramos.
Johnson
said on 21/Dec/17
About that 183.2 cm leaked listing we do not know the time of the day
It was only leaked in the net
Marcelo was leaked 171.9.
Anonymous
said on 21/Dec/17
yeach he looks like 182/3 cm man, more 5'11.75
Editor Rob: you could argue 10am 183.2 and teatimes possibly 182 for Ramos