Karim Benzema's Height
6ft ⅜ in (183.8 cm)
French professional footballer, who has played for Lyon, Real Madrid and amassed 80+ caps for his national team. On joining Real in 2009, Benzema measured a comfortable
184cm
earlier in the day, and weighed in at a solid 83.5kg (184 pounds). In more recent times, he was listed as 185cm by Real.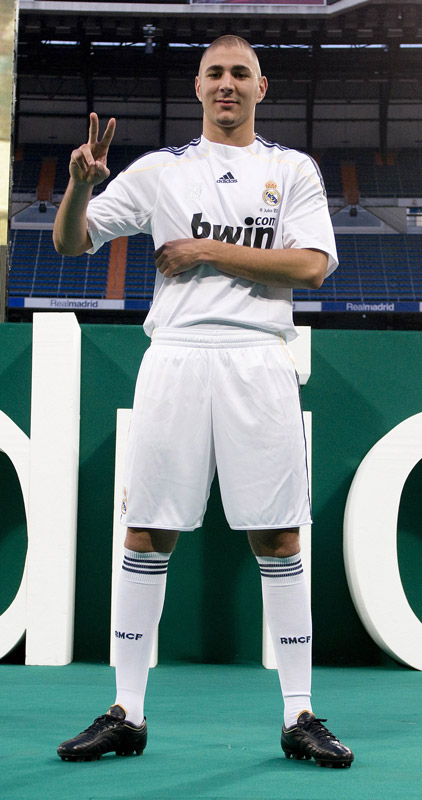 Photos by PR Photos
You May Be Interested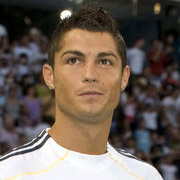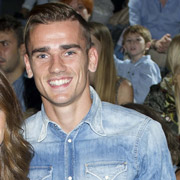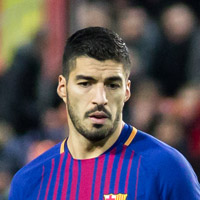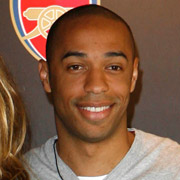 Add a Comment
38 comments
Average Guess (58 Votes)
6ft 0.23in (183.5cm)
recapa
said on 3/Mar/21
could be identical to bale.
slim 6'1
said on 20/Feb/21
184 too high but 183.5 is a doer
Goodfood
said on 2/Feb/21
Ramos 1.83 1.84
Benzema 1.84 1.85
slim 6'1
said on 31/Jan/21
The likes of Gareth bale would edge him out
johnnysidgursson
said on 28/Jan/21
Good listing, he is slightly taller than sergio ramos
Slim 6'1"
said on 19/Jan/21
183.5 over 184 imho
Progking
said on 10/Nov/20
Could be my exact height as I am somewhere 183.8-184 at a low, so he's probably 6'0.5 throughout the day. His low is maybe 183.5 at worst.
Ehsan Jabar
said on 13/Sep/20
What time was the 184.1cm measurement

Editor Rob
A lot of those measurements would be after heading out in the morning to do a physical at the medical complex, so likely 9-12 range.
Ronaldo 185.5cm
said on 23/May/20
@OriginalAnon 182.5 is way too low, because you know 184cm measurement doesnt lie, if he was measured something like 183cm earlier in the day, THEN he would be like 182.5cm. So yea you know...
Bale is 183.6cm and could be a fraction taller than Benzema.
OriginalAnon
said on 18/Apr/20
182.5cm for Benzema and he looks out of shape in that photo. Fooball players should have sunken in cheeks from low body fat percentage.
Ronaldo 185.5cm
said on 21/Mar/20
C. Ronaldo 185,5
Benzema 183,5
Bale 183,5
Ramos 183
Que lo Que
said on 9/Mar/20
Do roy keane next
PES 2014 ZUT PATCH
said on 9/Dec/19
At least weak 185 midday
khaled taban
said on 31/Oct/19
This listing is totally perfect for Benzema , he usually looks the same height as Bale.
Zapp
said on 29/Mar/19
BBC
Benzema - 182,5 cm
Bale - 183,5 cm
C. Ronaldo - 185 cm
Sandy Cowell
said on 20/Dec/18
⭐️ Lava - I'm not saying what Harold Larvae's catchphrase was! It's MUCH too rude! 😂😂😂
(He was played by the well-in-access-of-6ft Simon Day).
Karim can have 6ft and an eighth.
Sandy Cowell
said on 18/Dec/18
@ Lava - I'm loving the name!
It reminds me of 'The Last Fast Show Ever', which included a character called 'Harold Larvae'!
Lava
said on 18/Dec/18
Bale: 183.7 - 184.4 cm
Benzema: 183.5 - 184.2 cm
James the real one
said on 15/Sep/18
Either Benzema is 1.83 or Ronaldo is 1.86. There are 2 cm between them.
Click Here
Carlos VG
said on 27/Aug/18
Click Here
:
Ramos: 183
Benzema 184
CR7 185
mande2013
said on 10/Jun/18
I don't know Rob. This seems like an awfully generous listing to me. I think just 5'll for Benzema. Likewise for Ramos. And Toni Kroos doesn't even look a full 180.
Click Here

Editor Rob
You could argue he falls under this by afternoon, assuming he was really measured this mark sometimes in 9-12am range.
khaled taban
said on 31/May/18
184cm at morning !
Tunman
said on 10/May/18
Yeah Appe,whatever Ronaldo's height is he edges him too comfortably.I think around an inch difference is more likely.Btw CR was measured 186,5 and Benzema 184,1.I could see Ronaldo being 185,5 and Benzema 183 in the late evening.
I'm ruling out 184 evening let alone 185.He was listed at 182cm back to his Lyon days in 2007 and later they changed it to 183(2008).182 could be a measurement dating back to his junior years as he started very early with Lyon but I doubt he grew after 2008.
edimaropk
said on 25/Mar/18
6ft 1/4inch is better.
QM6'1QM
said on 22/Mar/18
One inch shorter than Ronaldo = 5'11.75/ 6ft (absolutely max).
Appe 183cm
said on 30/Jan/18
Exactly an inch between him and Ronaldo.
Ronaldo 186cm (midday)
Benzema 183,5cm (midday)
James the real one
said on 26/Jan/18
He is not taller than Bale in my opinion. I disagree with my friend Johnson when he says he was measured at 184.5 in the morning. I think he is no more than 1.84 flat in the morning at most.
To be honest, he looks 3 cm shorter than Cristiano.
I won't be convinced unless I see a video of him being measured without shoes being over 6 ft.
Johnson
said on 23/Jan/18
Are you there Canson
Johnson
said on 20/Jan/18
@Rob if Benzema is 183.8 how tall is Carmelo Anthony?
Click Here

Editor Rob
he can pull off over 6ft 7 there.
Rory
said on 19/Jan/18
The old fashioned 6ft0.25 probably would have been better. Can't see the sense in him being listed taller than Bale, I've never seen anything to convince me he is.
Animus
said on 19/Jan/18
Rob, if he was measured at 184cm earlier in the day, you don't think he would be in the vicinity of 183cm by afternoon? Is 6'0⅜ supposed to be his low or his height after 4-5 hours?

Editor Rob
He might fall under this mark a little more, but I don't know if I'd call him just a 6 foot flat...I'd go with a fraction over, whether that is only 1/8th or 3/8th is debatable.
Rampage(-_-_-)Clover
said on 19/Jan/18
185cm early morning, Rob?

Editor Rob
I'm sure he'd hit that mark at least, not long out of bed.
Johnson
said on 19/Jan/18
@Rob in the last comment where I put evening I meant
Morning
Sorry
Rory
said on 19/Jan/18
Seems quite a generous listing to me I'd have thought more 6ft-6ft0.25. I'm slightly sceptical of those old Real Madrid listings,some of them seem accurate but others like Ozil being listed 181, and carvalho only listed 181 or Ronaldo measuring taller than Kaka or Pepe measuring 187.1 when he looks 185.5-6 seem questionable.
Johnson
said on 19/Jan/18
You should add that this year is listed 1.85 and 81.2 kg
As you say. Footballers are measured morning so it is no surprise that if you Rob give 1.83.8 evening can be 184.5 (rounded 185 in metric) or over busting guts
Ali183
said on 19/Jan/18
Yeah taller than Ramos and almost the same height with Bale. 183.5-184
JBieb
said on 19/Jan/18
Rob, could you give Mario Götze and Joshua Kimmich an own site?

Editor Rob
There's a ton of potential top players over the last 15 years who are all arguably worthy an entry, Benzema I think shouldn't be listed on the web as 185cm as he never looks that tall.