Luis Suarez's Height
5ft 11 (180.3 cm)
You May Be Interested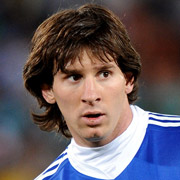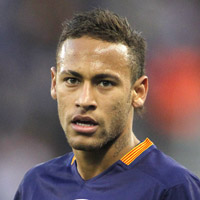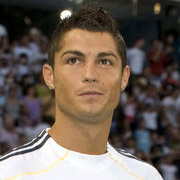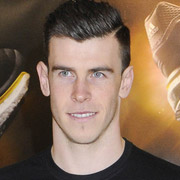 Add a Comment
55 comments
Average Guess (98 Votes)
5ft 10.92in (180.1cm)
Ignacio
said on 20/Feb/20
He's always been listed as 181cm and now Barcelona lists him as 182cm I even saw some site listing him as 6ft (182.88) but I wouldn't go that far. So there is a good chance he is between 180.5-181.4cm. Plus he is pretty much the same height as Casillas (listed here as 181cm tall)
Click Here
Anyway he is definitely no shorter than 180 as some comments suggest, not even in the morning. I believe he is 183 in the morning, so I would go for a quarter inch upgrade (181cm (5ft11.25))
Nik
said on 1/Nov/19
I have seen him listed as 6'0" on an online site!
Valois 2.0
said on 4/Aug/19
Well, he was listed as 5'11.25 from his days in Netherlands until he went to Barça, só he can't be much over that mark.
Z$185
said on 30/Apr/19
Sergi Roberto gets 178.9cm with the help of his hair...
Click Here
..
But seeing them together, Suarez doesn't have much on him - if anything at all!
juan manuel Santandreu
said on 11/Apr/19
Rob, he look half inch shorter than 6 ft Carragher. Do you think 181-182 is possible for him?

Editor Rob
I wouldn't go that high, though Jamie could look 5ft 11.5 range himself at times.
Lkkss
said on 9/Feb/19
Morning/out of bed -181.89cm
Afternoon/Before bed - 180.3cm
Ab9
said on 9/Aug/18
178 cm ( 5'10 )
Esteban
said on 1/Aug/18
5'11 with bad posture. Here a picture with Ronaldo 6'1 in world cup.
Click Here
Tunman
said on 20/Jun/18
Click Here
:
I think 180 is fair.If Fernando Muslera is a true 190 then Suarez looks 180,a good 10cm smaller.
As to Diego Forlan,he looks nowhere near his 180 listing,at least from this pic,much more likely 176 and 4cm smaller than Suarez.
187.5 cm
said on 15/Jun/18
Out of bed : 181.5 - 182 cm
Before bed : 180 - 180.5 cm
Junior Hernandez 1990
said on 6/May/18
There is no way he could be over 5'11. Messi make Suarez look 5'10.75-5'11".
edimaropk
said on 25/Mar/18
181cm on a good day.
Wes
said on 24/Dec/17
En la página oficial del Barcelona aparece como 1,82
Jerry184
said on 5/Nov/17
Rob what do you think about his teanmate Diego Godin? sometimes he towers over him but idk, for me he can look between 6'1 to 6'2
Editor Rob: Godin can look 3 inches taller than Suarez
jjj
said on 2/Oct/17
Definitely isn't 6ft. 5'10.75 - 5.11 is good.
Chilean
said on 17/Sep/17
Rob what is your estimate for Diego Forlan , he is listed as 5'11 in many sites
Editor Rob: more 5ft 9-10 range than 11.
Slim 182 cm
said on 6/Aug/17
I take that back. An inch between this guy and rakitic. And rakitic 6' is ruled out as impossible sooo I'd give this geezer the 179.5 downgrade.
Juan
said on 30/Jul/17
He looked half Inch shorter than Tiger Woods.181-182.upgrade, Rob!
Slim 182 cm
said on 27/Jul/17
Strong 5'11. Keep biting!
Simon
said on 16/Jul/17
Rob, do you think Jordan Henderson could pass for a 6'2 guy?
Amy
said on 19/Jun/17
Rob would you say Someone like Adam Johnson is as tall as him?
Balrog
said on 12/Jun/17
He does slouch a lot, but I think around 5'11'' is fine.
Scott
said on 19/Apr/17
181 at night
Juan
said on 6/Mar/17
he has bad posture, do you think 181 cm is a possibility for him, Rob?
Editor Rob: you could argue that figure
John
said on 12/Feb/17
181 cm for Suarez, he looked the same height as Rakitic
Blake
said on 11/Feb/17
If you had said Suarez was 5 ft 8 to me I probably would have believed you!
Sr. Jhon
said on 14/Jan/17
I am from Uruguay and i heard on tv that Suarez is 1.81, and Cavani is 1.84. I saw Cavani in the street and he really appear more taller because he is very thinly.
Cvgo95
said on 26/Dec/16
@Luke. You're way off. Suarez is around about 3 inches taller than Neymar. If Neymar is 5'9 then Suarez has to be 6'0. Neymar's about 173/4 and Suarez 180/181
Luke
said on 25/Dec/16
5"10 for him
Suarez standing next to messi (5"6) and neymar (5"9)
Click Here
Rory
said on 13/Dec/16
I think for Cavani he's either 184 or 185cms, somewhere in that zone. Suarez looks roughly 5'11, at times a weak 5'11 other times a strong one. I think a solid 180 is fair.
John
said on 10/Nov/16
I know hes 181 cm. Do you think its possible, Rob? An upgrade?
John
said on 19/Oct/16
Im uruguayan. Suarez is 181 cm. Cavani 185 cm. I know this from very good sources.
John
said on 19/Oct/16
In barcelona page 182 for him. Why would they lie, Rob?.
Editor Rob: they like to make stars seem taller...they may well have got him early in the day and rounded up - then it's not so hard to beleive he would be over 5ft 11 at 9-9.30am.
Hornayud
said on 14/Oct/16
@James it just seems weird that ronaldo/bale seem to always tower over messi but when you see suarez with messi/neymar he doesn't seem anywhere close to 6'
Khole
said on 13/Oct/16
Rob how tall do you think is his teamate Cavani?
Idk they say he is 184 but looks quite taller
Editor Rob: I wouldn't have thought under 184, he can look at least 4cm taller with suarez.
VeryShortRussianDude
said on 12/Oct/16
I agree it's short in most countries But I think abnormal would be a tad harsh it's not THAT short abnormal is the wrong word to use, slightly under 5'7 is not abnormal short it's just ordinary short in most places and as you say avarage & even above avarage in some countires.
Abnormal (though I don't like the word) would honestly be 5'3 & under in most countries as that's below avarage everywhere.
5'5 - 5'7 are ordinary short heights as plenty of men around the globe are in that range.
Greg
said on 12/Oct/16
@veryshortrussiandude it depends where, in China and other countries like that you would be average or even above average. But in the United States and Netherlands you would pretty much be short at 5'6.5.
James
said on 11/Oct/16
@Hornayud Bale is taller than 6 ft.
James
said on 11/Oct/16
@uh-huh Messi is 100% hispanic. Messi has Spanish ancestry also, not only Italian. A lot of Argentinians are of predominant European (Italian or Spanish) ancestrty, so Messi is not an atypical hispanic man.
Rory
said on 11/Oct/16
5'6.5 is not abnormally short. Just below average.
Johnson
said on 11/Oct/16
@Uh-huh Messi nowadays is average-short in the street. Short only on the pitch. As a kid and before treatment, yes he was quite short
VeryShortRussianDude
said on 10/Oct/16
5'6.5 is abnormally short? Give me strength! so what is 5'7 borderline abnormal?
uh-huh
said on 10/Oct/16
messi is of full italian descent. he's abnormally short because of a hormone deficiency, not because he's "hispanic".
CNROM89
said on 10/Oct/16
Dear Rob, if Andy Carroll is 6'4 then Joe Hart? Both were together in some pictures and Joe Hart looked 2 cm taller then him. What dou you think?
Editor Rob: he could be 6ft 3.5 then, Hart I wouldn't have thought over 6ft 4 himself...he does have a thicker hairstyle than Andy though.
MD
said on 10/Oct/16
This is really close.
Hornayud
said on 9/Oct/16
No taller than 5'11 in my opinion and closer to 5'10.5. Ronaldo who is 6'1 seems quite a bit taller than him. Have no idea why he is 6 foot in fifa 17, true 6 footers like bale are easily taller than him
mike
said on 9/Oct/16
Spot on Rob! And really glad to see you adding more footballers! Suarez looks 180cm
PhysicsEnemy
said on 9/Oct/16
Arch Stanton - Same, I thought he was short like Messi etc, shocked @ 5'11"
CNROM89
said on 8/Oct/16
Rob how tall dou you think about Andy Carroll?
Editor Rob: he can pass for a 6ft 4 guy
Arch Stanton
said on 8/Oct/16
Funny, but I had thought he was one of those little Hispanic fellas like Messi.
Chilean
said on 8/Oct/16
Very good player , must be one of the most talented forwards i have seen
Borats Chicken
said on 7/Oct/16
Rob, would 5'11.25 will better fit for him? like he looks more to it.
Editor Rob:
you could argue it sure, I think around 5ft 11 is ok for him
With big Andy Carroll
that's a decent difference.
Johnson
said on 7/Oct/16
Great addition. He is listed 182 because perhaps he is measured 181.5 in medicals. 181 cm easily
MDV
said on 7/Oct/16
He can look definitely between 5 ft 10.75 and 5 ft 11.25....5 ft 11 his perfect for me
SAK
said on 7/Oct/16
Thanks for adding him.