Hugo Taylor's Height
6ft 3 ¼ (191.1 cm)
English reality tv personality, known for appearing on Made In Chelsea and as a contestant on I'm a Celebrity.
I like women looking dressed up and feminine. I'm tall - 6ft 3" - so putting on a pair of heels is a very good idea. My girlfriend's only 5ft 2" so it's kind of a prerequisite!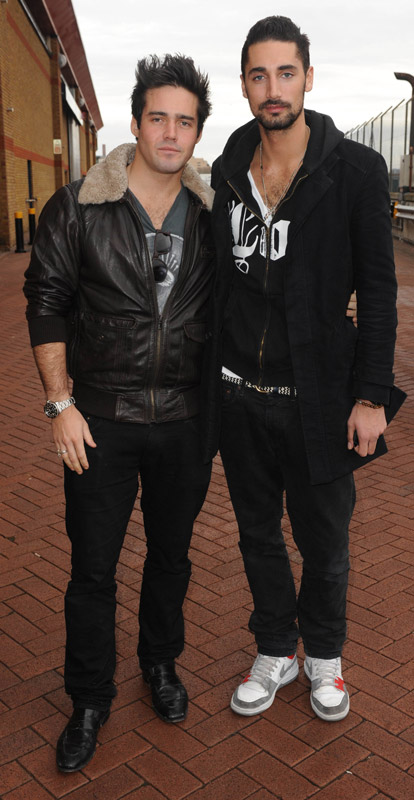 Hugo and Spencer (who claims 6ft in shoes)
Photos by PR Photos
You May Be Interested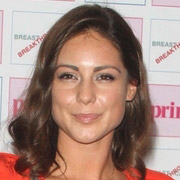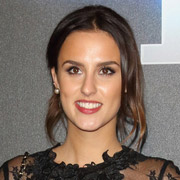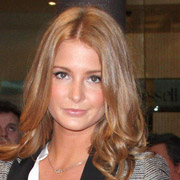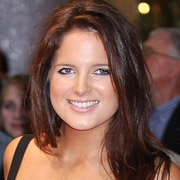 Add a Comment
9 comments
Average Guess (7 Votes)
6ft 3.54in (191.9cm)
Rory
said on 6/Jun/17
I think his lean slim build on a 6ft 3 man will mean he can appear very tall at times especially as a former cast member of MIC where most of the men were average height.
Arch Stanton
said on 1/Jun/17
Click Here
He can certainly give off that near 6'4 look a lot, genuinely looks tall. Perhaps he's a Paul Bettany type and went publicly with 6'3?
Arch Stanton
said on 1/Jun/17
Click Here
Rob, do you think 6'3.5 might be the best shout? He might be one of those guys who doesn't care about his height and adding change. I see the average guess here is that.
Editor Rob: a strong 6ft 3 range, whether just a 1/4 or 1/2, it could be 50/50
John
said on 28/Dec/16
I'd say he's about 6'5".
Arch Stanton
said on 23/Dec/16
@Rory, doubt it, he was comfortably taller than Eric Bristow and Steve Davis, both of whom Rob has met in person. Rob has Davis at 6'1.5 and thought Bristow looked about 6 ft 2. Hugo could look 2 inches taller than Davis. Spencer looks taller than 5 ft 9, nearer 5 ft 10 I think.
Rory
said on 19/Dec/16
I'm pretty sure Spencer Matthews is somewhere in the 5'9-9.5 range(I don't believe his 6ft in shoes claim for a second). I've seen both Jamie Laing and Mark Francis up close, Laing looked 5'7.5-8 and Francis looked 5'11-11.5 and by comparison in pics with them I can't see a case for over 5'9.5 for Spencer. Hugo looks 4-5 inches taller than Spencer Imo. So I think the very most you could argue for Hugo is 6'2.5 and I feel personally that's being generous. I think the chances of him just being a slim, lanky 6'2 flat guy are high.
Rory
said on 19/Dec/16
Wow I'm surprised he's this tall, rly ? I knew on MIC he looked tall range but I thought more 6ft1 or 6ft 2 at best not strong 6ft 3 range. I'm not sure about this. A friend of mine whose about 6'1 had a pic taken with Spencer and in the photo the difference between him and Spencer looks similar to the one in the pic above. Spencer Imo is 5'9 ish and I don't think you could say Hugo looks a good 6 inches taller.
Arch Stanton
said on 26/Jun/16
Rob see the full shot at Glastonbury here. He has boot advantage over hers but I don;t think those boots give that much. He just clears a head taller than her in the long shot further down .
Click Here
So if she was say 5'8.25 in Converse he's looking markedly taller than 6'3 flat there. I mean compare it to you and the 6'3.5 measured guy. i wouldn't be surprised if Hugo was actually closer to 6'4 if measured but one of those few guys who doesn't worry about all the change. With Bristow I thought 6'3.5 was the best shout, Bristow for me is around 6'2 flat.
Arch Stanton
said on 26/Jun/16
@Rob, I think this guy is a little stronger than 6'3 flat. I got a good look at him on I'm a Celebrity Get Me Out of Here once with Steve Davis or Eric Bristow I think and a few others and remember thinking this guy looked near two inches taller than both. I don't think he's 6'4 flat but I think you might be more accurate with 6'3.25-5 range.
I mean look here, she's 5'7.5 in those heels and he's in slip on shoes which don't give much height at all
Click Here
Click Here
He's not far off 6'4 if you really look at him, I'd give him 6'3.5 to be honest, I think he might be one of those taller guys who might not care about adding to his height. A smug git, but he's genuinely notably tall.
Editor Rob: he may well fall into strong 6ft 3 range, there will be cases of some dropping a fraction rather than rounding upwards.